What A Day In Priyanka Chopra's Life Really Looks Like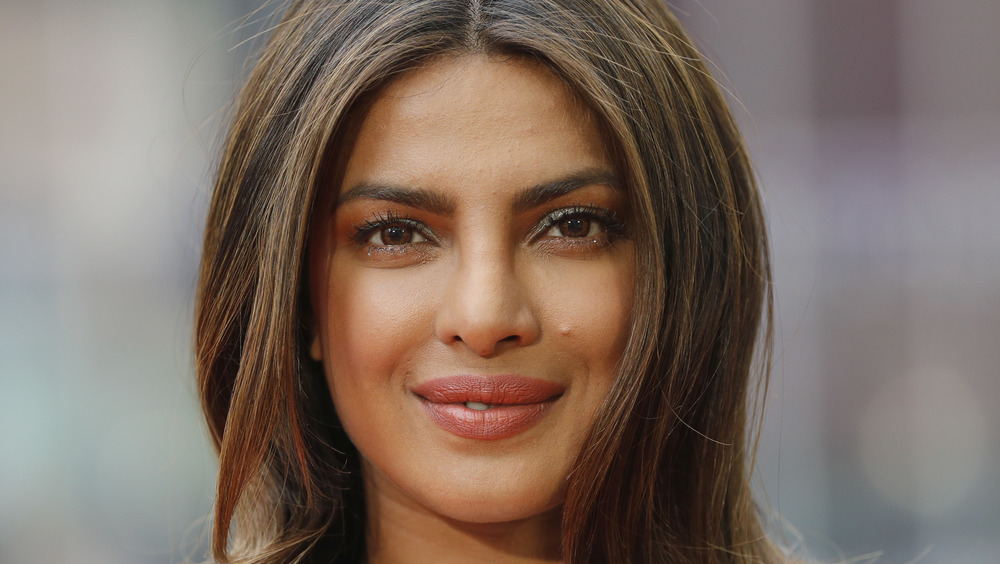 Andreas Rentz/Getty Images
From her thriving career and heartthrob husband, Nick Jonas, it's easy to think that Priyanka Chopra-Jonas has it all. However, she's the first to admit that finding a work-life balance is no easy feat, especially when the world is pining for her picture.
"It is a public profession and I'm not hypocritical enough to say I don't understand the pressures, but I'm human," Chopra-Jonas said in an exclusive sneak peek Nicki Swift obtained of her interview with Vishen Lakhiani, host of The Mindvalley Podcast and CEO of Mindvalley, an innovative educational platform. "So, the only way to self-preserve and to protect yourself is to say, 'this is work' and differentiate and say, 'this is family, and this is home.'" Although Chopra-Jonas said it has only been a few years since she "figured it out" (separating work and play that is), she admitted her parents gave her the idea. "I don't bring either side of my life into each other, and that's something I learned from my parents, compartmentalization, my mom used to call it, and it really worked," she said during her appearance on Mindvalley. 
So how does Chopra-Jonas use "compartmentalization" in her daily routine? Keep on reading to find out how the accomplished star makes it all work.
Priyanka Chopra's to-do list always has two items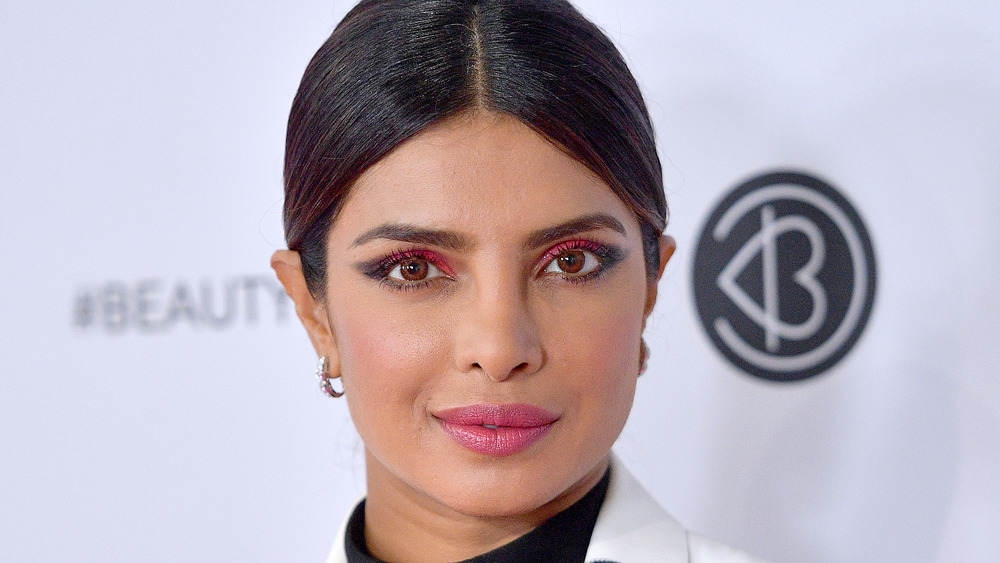 Matt Winkelmeyer/Getty Images
Being the multifaceted woman that Priyanka Chopra-Jonas is, we imagine her daily routine is pretty hectic, but The White Tiger actor has found a way of making her to-do list seem a little less daunting. "I divide my day into two: work and home. That's it. It's not very confusing at all, in fact, it's very very easy," she explained in the exclusive clip of the Mindvalley Podcast, which will air in full on Feb. 24, 2021.
"I divide my day into two days," she reiterated, "I'll say, 'all right, today the requirement of me is to work from like 8 a.m. to 8 p.m' so 12 hours of my day is working. So, within that time, I fit in all the work requirements that are of me." She adds, "After I shut the door on that, then I'm not available. Then I'm with my family, I'm at home, I'm decompressing, I'm doing the things that are important to me. And that feeds my soul to wake up the next morning and open the door and say, 'ok where did I leave this off? Let me pick it up again.'"
Chopra-Jonas says she has to compartmentalize her day because "otherwise there's no sanity." The star elaborates, "This profession is crazy, it has insane pressure. Actors are treated like ... we may have but we aren't policymakers. It's like that kind of pressure sometimes." It sounds like she knows what exactly works for her!