Jeanine Pirro Reacts To Rush Limbaugh's Death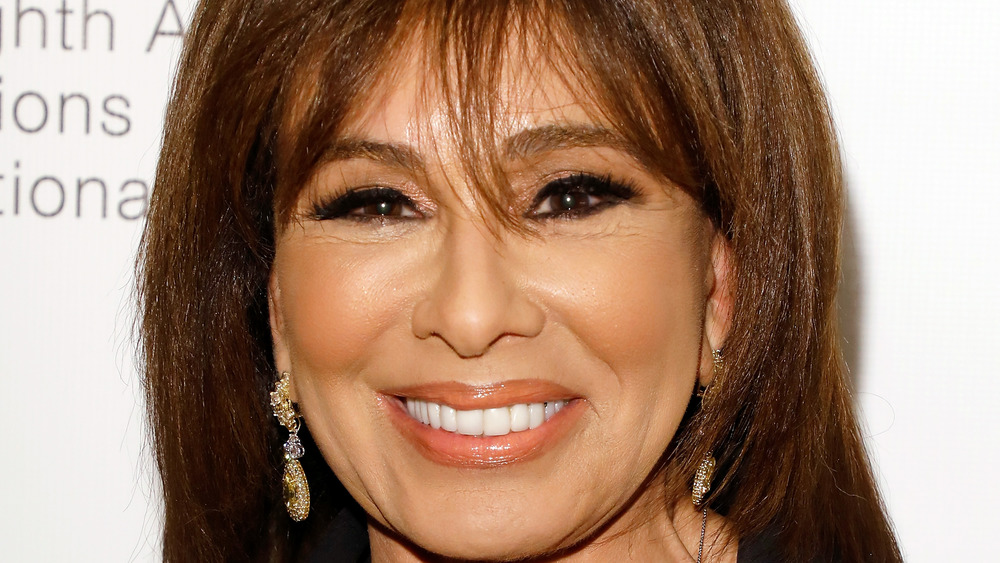 Taylor Hill/Getty Images
Jeanine Pirro, or "Judge Jeanine" as she is known to viewers, was among the conservative political figures who offered condolences on social media upon the death of Rush Limbaugh, the polarizing conservative radio host. Pirro, who hosts Justice with Judge Jeanine on Fox News, praised the late provocateur on her Twitter account on Wednesday.
Limbaugh died at age 70 due to lung cancer, The New York Times reported, and his death was announced on his show by his wife, Kathryn. While he was admired as a pioneer of political radio by his fans on the right, Limbaugh was also known for courting controversy with his malicious approach to cultural criticism.
Some of the late radio host's greatest hits included a running gag called "AIDs Update" set to the tune of Dionne Warwick's "I'll Never Love This Way Again," mocking Michael J. Fox for tremors brought on by Parkinson's disease, and coining the phrase "Feminazi" to describe women seeking abortions. He spent much of the last year of his life downplaying the Covid-19 pandemic and spreading conspiracy theories.
However, Limbaugh was an icon for many on the right. Former President Donald Trump awarded him the nation's highest civilian honor, the Presidential Medal of Freedom, in February 2020. After his death, Pirro was among those praising the late host. 
Judge Jeanine had a lot in common with Rush Limbaugh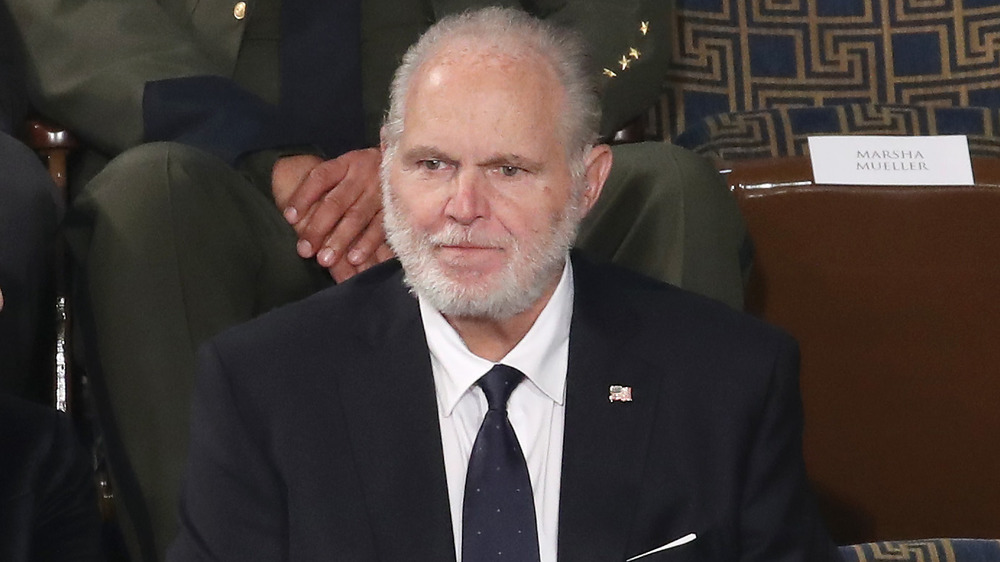 Drew Angerer/Getty Images
Jeanine Pirro, who hosts Justice with Judge Jeanine on Fox News, is part of the same conservative media world that the late Rush Limbaugh once dominated. After news of his death broke, Pirro took to Twitter to express her admiration for the radio host and her sadness at his passing.
"An icon of conservative thinking and a master of communication. We have lost a great American. Rest in peace, Rush Limbaugh," Pirro wrote, linking to a Fox News report on his death.
Like Limbaugh, Pirro has faced serious backlash following remarks widely deemed offensive or racist, like when she declared "we need to kill them, the radical Muslim terrorists hellbent on killing us," according to The New York Times. She has also called Hillary Clinton, "that hag," according to The Daily Beast. Also like Limbaugh, Pirro was an early and ardent supporter of former President Donald Trump, and often hosted the ex-POTUS on her Fox News show.
While it's not clear how well, if at all, Pirro and Limbaugh knew each other personally, they did both participate in a Trump rally in 2018. Pirro didn't elaborate much further on her feelings about Limbaugh's death, continuing to tweet criticism of New York Governor Andrew Cuomo soon after her short tribute.