Why Prince Philip Couldn't Stand His Royal Duties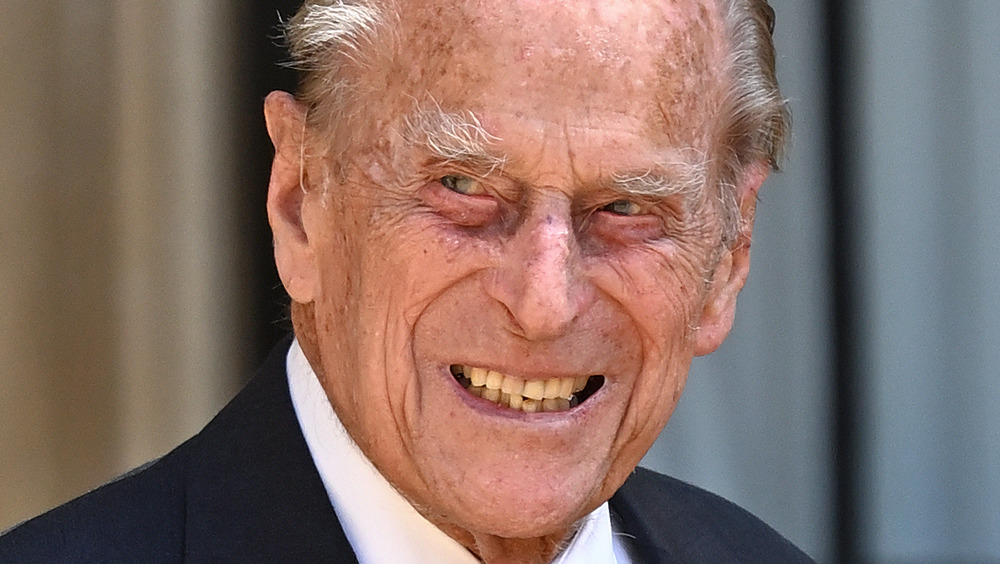 Pool/max Mumby/Getty Images
We may receive a commission on purchases made from links.
Being a member of the royal family is not as easy as it seems — and it requires a lot of discipline. The life of a working royal is not as simple as attending events and socializing with aristocrats, as many members who have married into the institution have learned the hard way. The rules that members of the royal family have to abide by are oftentimes strict and confusing, like how they are to present themselves in public and whether they're able to earn money outside of their royal commitments. These questions were not only brought up by modern royals like Meghan Markle and Princess Diana, but Queen Elizabeth's husband, Prince Philip, as well.
The grandfather of Prince William and Prince Harry reportedly struggled to adapt to his life as a working royal shortly after he became Queen Elizabeth's consort in 1952. Prince Philip's disdain for the job was so severe that it allegedly made him physically sick. Keep scrolling to find out why he hated his royal duties so much.
Prince Philip felt like a 'bloody amoeba' as the Queen's consort
Pool/Getty Images
After marrying Queen Elizabeth in 1947, Prince Philip served in the Royal Navy, for which he was promoted to commander in 1951 (via The Royal Family). However, he was forced to step down from his role after Queen Elizabeth's father, King George IV, died a year later and she became Queen. The death of his father-in-law, combined with Queen Elizabeth's ascension to the throne, marked a shift in Prince Philip's role in the royal family — one that he didn't particularly enjoy.
According to Bryan Kozlowski, the author of Long Live the Queen! 13 Rules for Living from Britain's Longest Reigning Monarch, Prince Philip did not feel fulfilled with his royal duties at first (via Marie Claire). "Putting his naval life on permanent hold, he became the Queen's consort, a vacuously vague position Philip once described as making him feel more like 'a bloody amoeba' than a man," Kozlowski wrote in his book. "Without a definable role (or one he regarded as terribly important), Philip became decidedly mopey, quick-tempered, and eventually seriously unwell."
Kozlowski noted that Prince Philip was diagnosed with "a severe case of jaundice" which is "a condition often linked with stress and depression." Prince Philip spent three weeks recovering from his illness, Kozlowski added. 
Fortunately, Prince Philip did eventually get over the hump of being a working royal and enjoyed carrying out his royal duties until he retired from public service at 96 in August 2017, as reported by the BBC.