What Teresa Giudice's Relationship With Her Ex-Husband Joe Is Like Today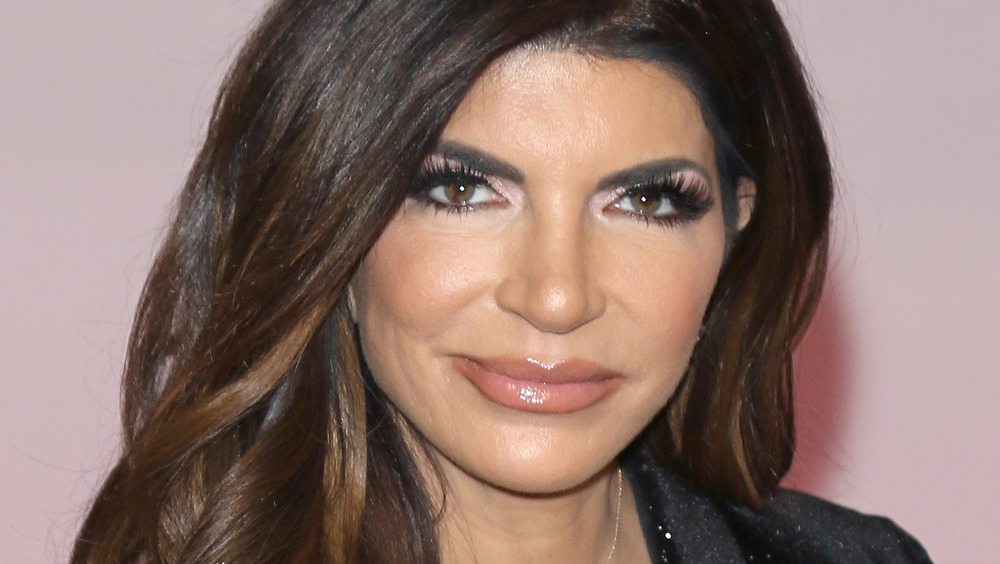 Jim Spellman/Getty Images
Real Housewives of New Jersey star Teresa Giudice has had a turbulent past couple of years with her now ex-husband Joe Giudice, whom she shares four daughters with. Their problems began in 2013 when they were indicted for federal fraud charges, per People. After pleading guilty to mail, wire, and bankruptcy fraud, Teresa served 11 months in jail and Joe served three years. Upon his release, however, Joe was faced with deportation orders as he was born in Italy but never obtained American citizenship. He then relocated back to Italy in October 2019 to make more money for his family. Unfortunately, neither Teresa nor Joe was interested in a long-distance relationship and they could not make their marriage work. They announced their decision to split, after 20 years of marriage, in December 2019 and finalized their divorce in September 2020.
Through all of their hardships, though, they have always remained supportive of one another and still are to this day. They are currently co-parenting their daughters and are both dating again. Keeping reading to see what Teresa Giudice's relationship with her ex-husband is like today.
Teresa and Joe Giudice are on great terms and very supportive of each other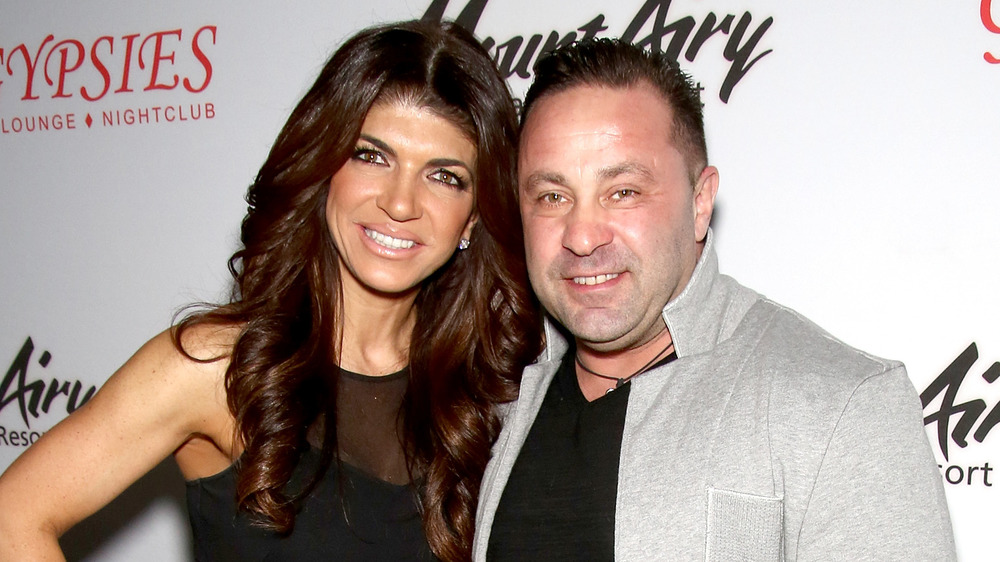 Paul Zimmerman/Getty Images
Both Teresa and Joe Giudice are incredibly supportive of each other's pursuits of happiness following their divorce. Teresa has since moved on and is now happily dating a man named Luis Ruelas. She opened up about her new beau to E! News in February 2021 and said, "Everything's really good ... I'm so happy. He's amazing, he's beautiful inside and out. He's really special." She also said her ex-husband is happy she was able to find love again and is doing well himself.
"Joe's happy for me, I'm happy for Joe," she told the outlet. "Right now he's living in the Bahamas so everything's good. We're all a happy family." Joe is reportedly dating a woman named Daniela Fittipaldi, Us Weekly reports, whom his daughters have met.
Despite everything they went through, Teresa still holds her ex-husband in high regards and had nothing but good news to say about him during another February 2021 interview with E! News.
"He's a great father for my daughters, he'll always be in my life and he did the right thing by our divorce." she said. "He's a great person, we were married for 15 years and I know he didn't do anything intentionally to ever hurt me in any way."
While their marriage may not have worked out, it is great to see these two exes on such good terms, and it is especially nice for their family.