Inside Malia Obama's Exciting New Job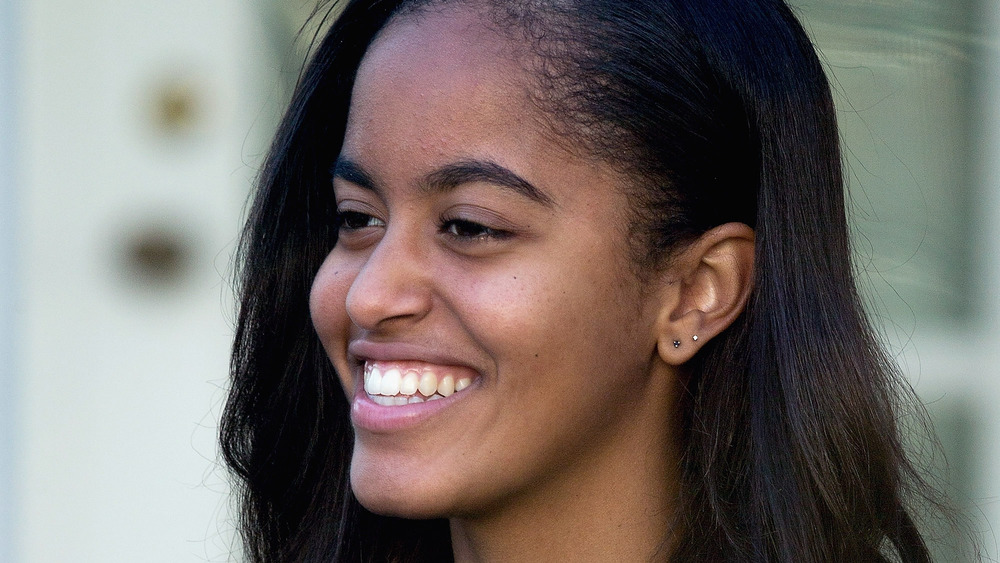 Chip Somodevilla/Getty Images
With Barack and Michelle Obama as parents, it's no surprise that their eldest daughter, Malia Obama, has a bright future ahead of her. The 22-year-old is in her senior year at Harvard University, both of her parents' alma mater, but these days, she's learning from home as a result of the coronavirus pandemic.
"[They're] itching to get back to campus, but things are just confusing ... not quite safe," the former first lady said of daughters Malia and Sasha, who attends the University of Michigan and is also doing remote learning, during a September 2020 Instagram Live (via People). "I'm just glad that they're staying put, even if they're sick of me," the mom joked.
But, while Barack and Michelle studied law at university, it does not seem like Malia has plans to follow in their footsteps. The former first daughter is reportedly majoring in Visual and Environmental Studies, where she can take classes on film, video, and animation, according to the department's website.
Malia seems to have a strong interest in the entertainment industry, considering she has been building her résumé in film production since before she started her college studies. In fact, Malia can add an exciting new venture to her list of job experiences. Keep scrolling for more details about Malia's job.
Malia Obama is working for Donald Glover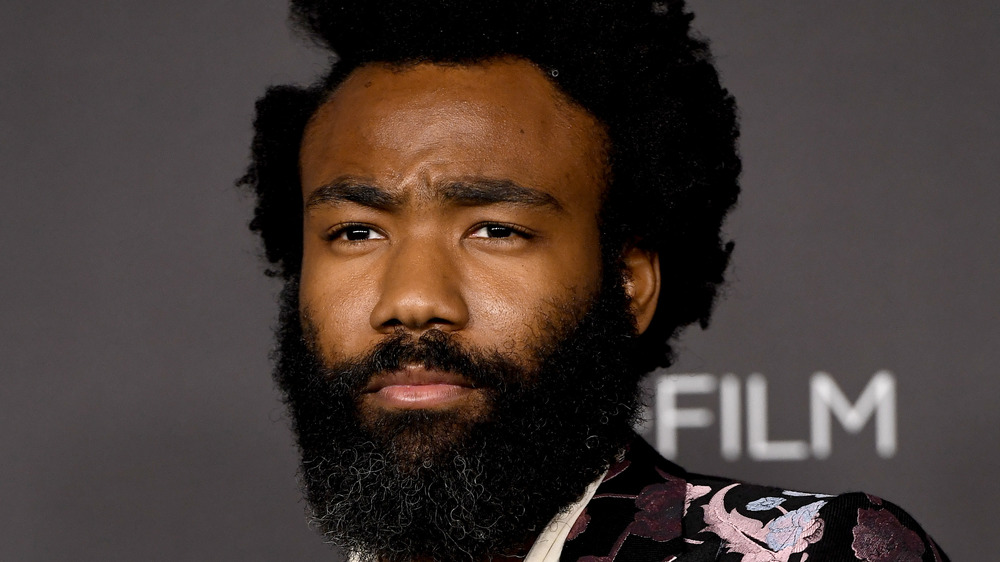 Frazer Harrison/Getty Images
Although Malia Obama has yet to graduate from university, she already has a lot of experience working behind the scenes. In 2014, she worked as a production assistant on Halle Berry's show Extant, per ProjectCasting. "She was down to do whatever a PA is asked to do, and I had wild respect for her for that," the actress told Andy Cohen on Watch What Happens Live in 2017."Everybody couldn't really see her as a PA, although she tried and tried to be one. We just couldn't really see her as one, but to her credit, she tried very hard to be one."
Malia also assisted on the set of Girls before interning for The Weinstein Company during her gap year from Harvard University in 2017. "She wanted to do all the jobs," Lena Dunham said of Malia's work ethic during an interview with The Howard Stern Show in 2017. "She was totally enthusiastic." To illustrate Malia's film knowledge, Dunham said, "I once asked her, 'What's your favorite movie?' and she was like, 'Well, do you want me to list by my favorite director, actor, or cinematographer?' And I was like, 'You are smarter than me, let's just be done with that.'"
Now that Malia is almost done with school, sources says she's joining the writing staff on one of Donald Glover's first projects for Amazon Prime, Hive, "which is rumored to revolve around a Beyoncé-like figure," according to The Hollywood Reporter. It looks like Malia is making her dreams reality!