Darren Goldstein Opens Up About Ozark's Final Season And Working With Laura Linney - Exclusive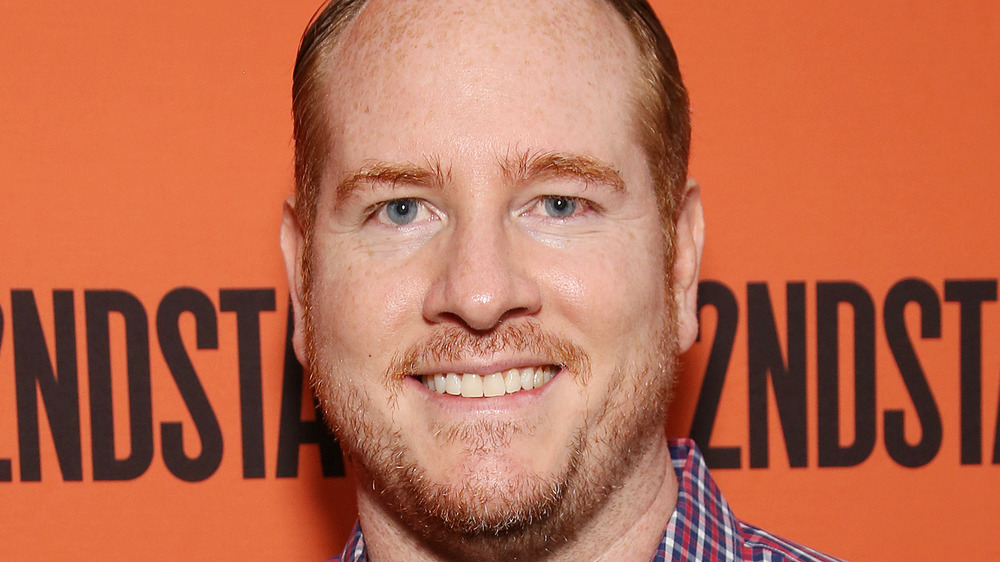 Walter Mcbride/Getty Images
Actor and Broadway performer Darren Goldstein always seems to leave a lasting impression on viewers. Whether it's his pivotal role as a local police sergeant in the Lifetime Original Movie Death Saved My Life, which is out now, or his turn as the creepy Oscar Hodges on The Affair, Goldstein makes all of his screen appearances memorable. Many people also know the actor thanks to his character Charles Wilkes, a businessman who got very close to Wendy Byrde (Laura Linney) on Netflix's Ozark.
Of his time acting opposite Linney, Goldstein had this to say, "We're buddies. Yeah. She's wonderful, and everything you've ever heard about her is true. She's a consummate professional. She's a lovely person and it couldn't have been a better experience. I loved being on that show." But as for whether or not he will be returning for Ozark's final season, Goldstein was much more aloof.
While fans eagerly await Season 4 of Ozark, Nicki Swift caught up with Goldstein to talk about his role on the hit Netflix show and find out what it's like working with Laura Linney.
Darren Goldstein is keeping quiet about Ozark's final season
It would be impossible to interview Darren Goldstein and not ask him about Netflix's Ozark. However, the actor — who appeared on Season 2 and 3 — isn't about to let any secrets about the show's fourth and final season slip. "I'm not going to talk about the final season," Goldstein told Nicki Swift. "I'm sworn to secrecy, but that was a dream. I mean, that was a dream."
Goldstein was especially elated to work on Ozark as a viewer of the show and a friend of one of the main cast members. "Particularly because when I got the job, I had been a huge fan of the show and I had just done a Broadway show with Laura Linney," Goldstein revealed. "So, we were friends already and to just go from theater to then TV, and just look at my buddy and act with her on screen after we had just spent six months acting on stage together made it so seamless." 
He continued, "A lot of times you get on the set, you haven't met people so you're trying to feel out everything, and you're thrown into the deep end and you just start acting with them. There's no 'get to know you' like there is in theater, you know? And so, Laura and I had a shorthand already, so it was great working with her."
Darren Goldstein is a big Laura Linney fan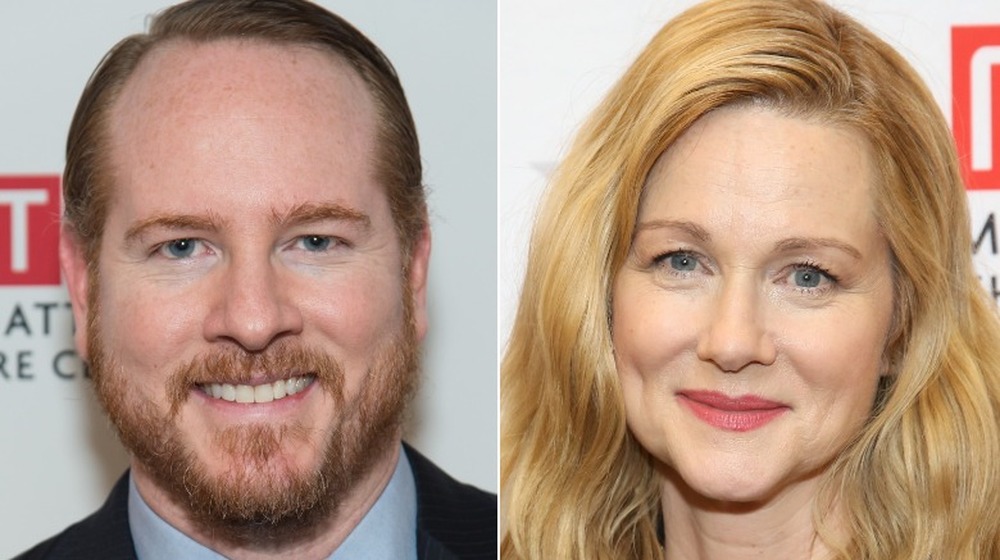 Mark Sagliocco, Walter Mcbride/Getty Images
Having already worked with Laura Linney on Broadway, Death Saved My Life's Darren Goldstein is unsure whether or not she helped score him his role as Charles Wilkes in Ozark. "Oh, that's interesting. I don't know if she helped. We never really talked about it. I know it didn't hurt that I knew her, that we were friends," he told Nicki Swift. "I don't need to know if she pulled any strings or did anything like that. But I had a meeting with Jason [Bateman] and Chris Mundy and it was great, and they offered me the role."
Reflecting on his great chemistry with Linney, Goldstein elaborated on the Broadway show they performed in together prior to working on Ozark. "The play I did was Little Foxes by Lillian Hellman ... and the kind of great part about this production was that there are pretty much two lead female characters." He elaborated, "Every night Cynthia [Nixon] and Laura [Linney] would switch roles. So, I got to act with Laura in both those characters and Cynthia in both those characters." Goldstein continued, "And I had also known Cynthia Nixon because Cynthia directed me in an off-Broadway play a few years before. ... It was one of the great acting experiences that I've had."
Despite not being able to give us any juicy details about Ozark Season 4, it's clear that Goldstein has a solid friendship with Linney, so it's more than possible that he might return to the show.
Watch Goldstein's latest movie, Death Saved My Life, on Lifetime now.