Khloe Kardashian Has Something To Say About The Jordyn Woods Situation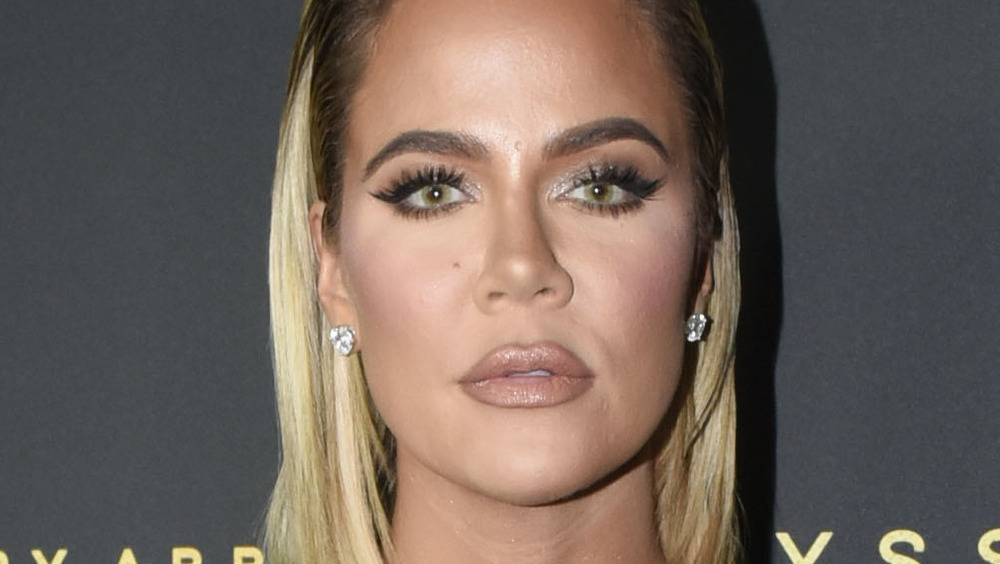 Vivien Killilea/Getty Images
It's been two years since Tristan Thompson's infamous kissing scandal with Jordyn Woods, and Khloé Kardashian was still issuing out responses over it. It was February 2019 when the Keeping Up With The Kardashians star was blindsided by news of her NBA player boyfriend hooking up with her little sister's best friend at a party in Los Angeles, Insider reported. Woods had become a close friend of the family after spending years by Jenner's side. But one night changed all of that. 
Later, both Woods and Kardashian confirmed the scandalous kiss, which Thompson reportedly initiated. Kardashian shared Woods' apologies for forgiveness. "She was like, 'I love you. My loyalty is always to you,'" Kardashian recalled, as per Insider. "For Jordyn to know all I've been through with Tristan — literally, my heart is in my eyeballs." The kiss came after Thompson was caught cheating with other women while Kardashian was pregnant with their daughter True Thompson, via TMZ.
After the kiss, Kardashian and Thompson went on to separate while Woods was ousted by Jenner as a friend. However, after a little over a year of being apart, Kardashian confirmed her reconciliation with the Boston Celtics player, via Us Weekly. Fans would call Kardashian and her sisters out for the alleged hypocrisy after seemingly forgiving the athlete's womanizing ways while never speaking to Woods again. As a result, Kardashian opted to address the betrayal once again, two years later.
Khloé Kardashian tells a fan to 'respectfully shut the f*** up'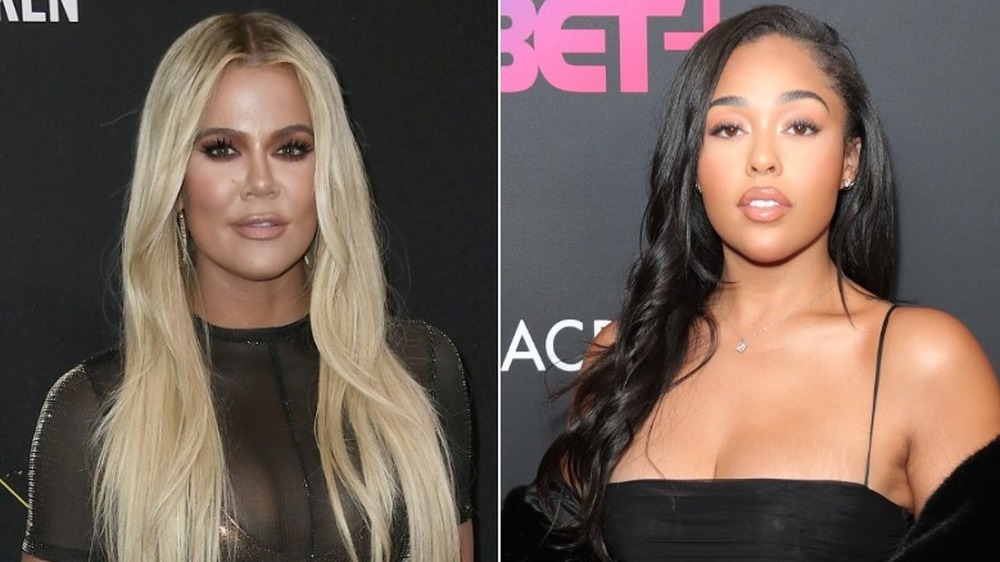 Frazer Harrison, Leon Bennett/Getty Images
In February 2021, Khloé Kardashian clapped back at a fan on social media who commented on a Keeping Up With The Kardashians clip that showed Tristan Thompson telling Kim Kardashian about reuniting with her sister. "So ... is Kylie allowed to be friends with Jordan [sic] again?" the fan wrote in reference to the 2019 kissing scandal between Thompson and Jordyn Woods. 
But Khloé Kardashian had endured enough slander. "I'm so sick and tired of this narrative that I control my sister or dictate who she chooses to surround herself with," she wrote, as captured by the Comments By Celebs Instagram account. "Never once have I ever and I mean EVER told my sister who she can be friends with. She is an adult, who can do whatever she wants to do." While noting how much she loves her youngest sister, the Revenge Body star noted that her sister will be friends with "who she chooses to be friends with." "I will always love, respect and value my sister unconditionally!!" Kardashian added. "She is my life partner and I will always respect what she chooses!!!"
Kardashian also seemingly sent her regards to Woods by adding that she has "no ill feelings toward ANYONE!!! Truly. My heart carries no hatred at all." She ended her rant by telling the fan to "respectfully, SHUT THE F*** UP!" Now, that's how you make a someone feel your wrath.