Why You Recognize Thayer From How To Lose A Guy In 10 Days
How to Lose a Guy in 10 Days was released at the height of Matthew McConaughey's romantic comedy prowess. Both he and co-star Kate Hudson displayed undeniable on-screen chemistry, which helped propel the movie into a rom-com classic. In the film, Hudson plays Andie, a journalist who has a creative spin on a story where she will have a guy fall for her and get him to break up with her within 10 days. She meets McConaughey's character Ben, who has a bet with friends that he can make a woman fall in love with him in 10 days.
Although the movie was a box office hit and pulled in over $177 million, as Box Office Mojo noted, the film was part of a string of pictures that led to McConaughey's decision to step away from the rom-com genre in the late 2000s. During a November 2020 interview with E!'s Daily Pop, the actor said he was open to reprising his role as Ben. "[It's] teed up for one that you could easily do a sequel," he told Daily Pop.
Hudson echoed her on-screen love interest's sentiment in an August 2020 interview with Elle. "I've always thought about what Matthew and I's characters would be now," the Almost Famous actor told the publication. Hudson added, "We probably would have gotten married with kids." The question is: If a sequel happened, would Ben's friend Thayer (Thomas Lennon) return? That's TBD, but in the meantime, let's take a look at where Lennon has been since.
Thomas Lennon opens up about working with Zac Efron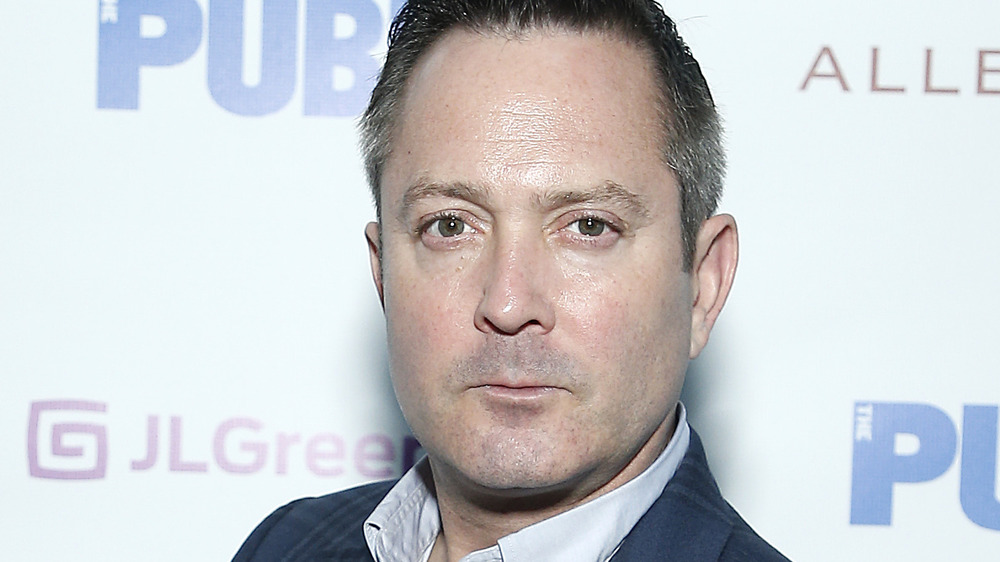 John Lamparski/Getty Images
In How to Lose a Guy in 10 Days, Thayer is one of Ben's co-workers he confides in, who also lives vicariously through his handsome buddy. Thayer was played by comedic character actor Thomas Lennon. He may not be a household name, but he has worked on a slew of influential comedies. Lennon's IMDb credits include voiceover work on tentpole animated shows such as Bob's Burgers and American Dad. His eclectic resume also includes writing credits for Night at the Museum and the 2017 Baywatch movie. On top of all the off-camera work Lennon has done, he also delivered memorable performances in hit comedies.
Lennon had a notable role in 2009's body-swapping comedy 17 Again alongside Zac Efron, where he played the main character's best friend. Speaking to MTV in 2009, the comedian discussed what it was like to work with the High School Musical star. "I was a little bit nervous. I didn't know what kind of dude he was," Lennon told MTV. "Then I met him. Turns out: nicest, funniest kid you'd ever want to meet." The duo later collaborated on a raunchy Funny Or Die sketch where Lennon played Efron's overzealous uncle at a pool party.
Not only has Lennon appeared in hit movies, but he is behind two legendary TV comedies.
Thomas Lennon is an influential force in comedy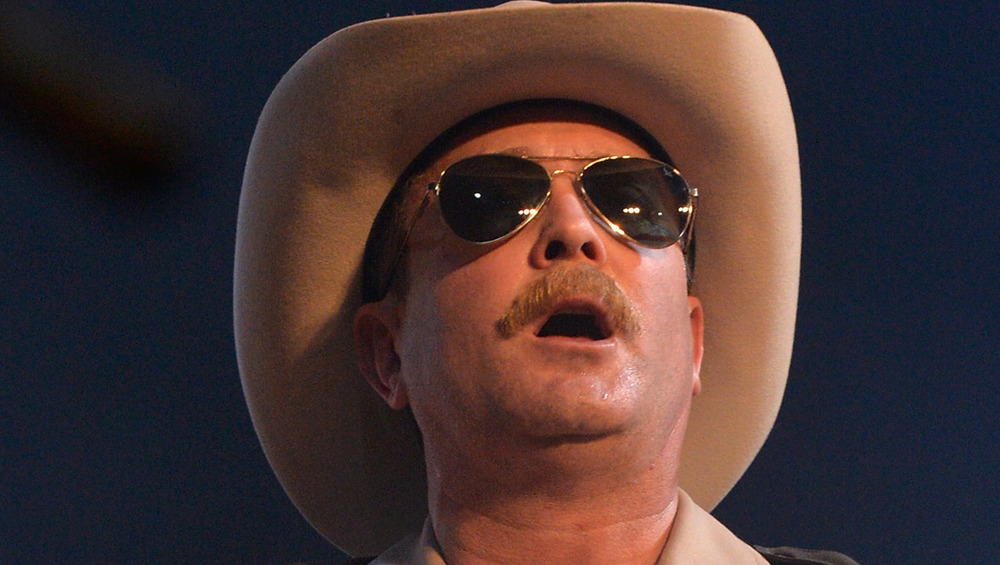 Michael Tullberg/Getty Images
Casual fans will recognize Thomas Lennon from How to Lose a Guy in 10 Days, 17 Again, or movies such as Meet The Millers, but hardcore comedy fans know him as Lieutenant Jim Dangle from Reno 911. The irreverent comedy, which the writer helped create, originally aired on Comedy Central from 2003 until 2009 and enjoyed a mini-resurgence on the short-lived Quibi app in 2020. "If there's one thing I'm certain about it's that any piece or an episode of Reno 911 will probably p*ss someone off," Lennon told Uproxx in May 2020.
Before Reno 911's success, Lennon was part of the comedy troupe The State, which had a sketch show that ran for four seasons on MTV in the '90s. The comedian told Uproxx that the entire cast had a punk rock attitude about comedy and refusing to conform. "I mean, we're just hard on each other, but we're also fanatically supportive of each other too," he explained. "We acted in every way like a gang."
Whether it's popping up in mainstream blockbusters or creating counter-culture characters, Lennon leaves an indelible mark wherever he goes.