Rege-Jean Page's Harry Potter Role You Probably Didn't Notice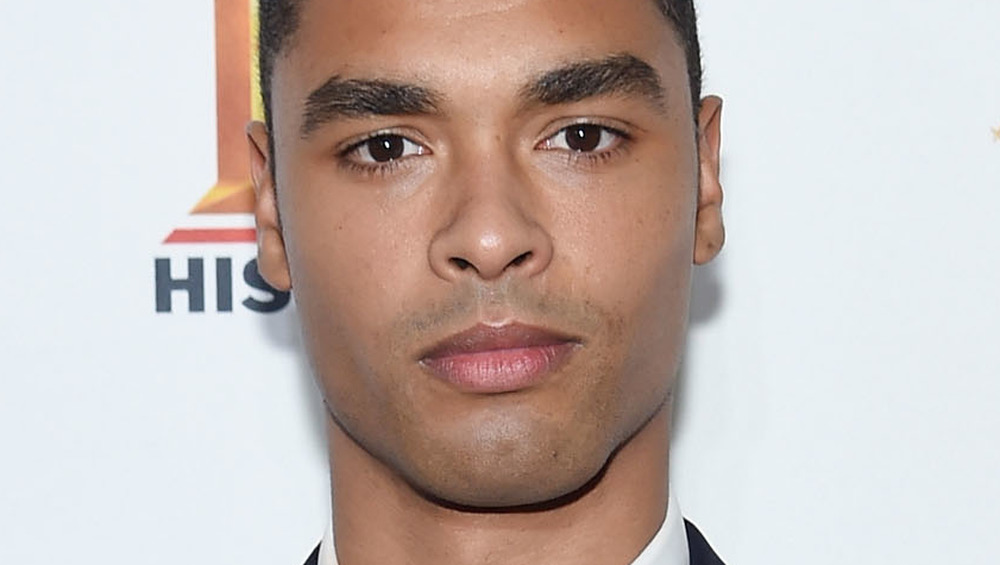 Jamie Mccarthy/Getty Images
Within one month of its Christmas 2020 release on Netflix, the Edwardian romance Bridgerton had racked up over 63 million views. Among other factors, the dishy series has made headlines for its explicit sex scenes, which had Ashton Kutcher, for instance, hilariously confused. As wife Mila Kunis said while sitting next to Kutcher in a virtual February Today interview, Kutcher had fallen asleep next to her while she watched one of Bridgerton's love scenes. Kunis recalled Kutcher jolting awake to ask her if she was watching an adult film. Apparently, Bridgerton's noisy onscreen lovemaking had him wondering, 'Is there somebody else in the bed?' It was terrifying."
Regé-Jean Page, who made 2021's Time100 Next list, plays the show's suave Duke of Hastings, and is one of the frequent participants in said "terrifying" love scenes — alongside his show lover, Daphne (played by Phoebe Dynevor). Page, speaking with Netflix's Queue & A, revealed that since his first role as "the Little Drummer Boy in [his] school's nativity play," he has been fully and thoroughly infected with the acting bug. "I clearly had a career in musical theater ahead of me and somewhere took a left turn and started getting all dour and serious and doing emotionally broken dukes," Page cheekily joked. Well, between his drumming debut and his as a duke, Page had another enviable role in the thespian universe. Read on to discover Page's role in the magical world of the Harry Potter films that you probably missed.
Regé-Jean Page has come a long way since his Harry Potter cameo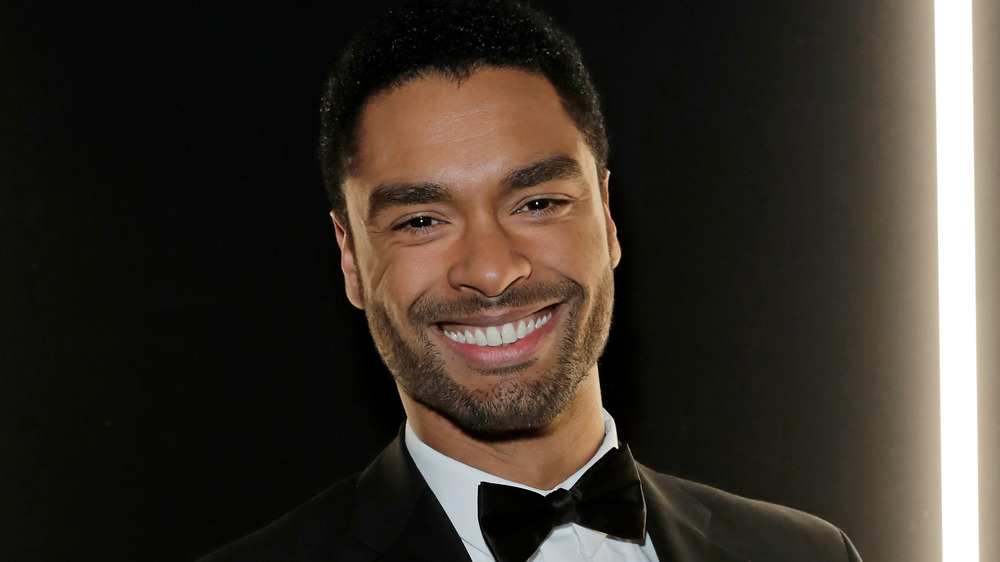 David M. Benett/Getty Images
In an uncredited cameo in 2010's Harry Potter and the Deathly Hallows Part I, Regé-Jean Page played a guest at Bill Weasley's wedding to Fleur Delacour... it was a real "blink and you'll miss it" moment. Luckily, since this unspoken wizarding role, Page landed larger ones before winding up in the lead for Shondaland (the term fans of television-producing giant Shonda Rhimes call her many shows). He starred in 2016's remake of Roots, the 2018 post-apocalyptic drama Mortal Engines, and Rhimes' 2018-2019 series, For the People. Rhimes, in fact, penned Page's Time100 Next tribute, enthusing that the handsome actor is "finer than fiction and better than any dream." On a more serious note, Rhimes praised Page for "bring[ing] an intensity, an intelligence and a precision to his work, providing endless depth to any scene."
Page, whose career prospects Rhimes called "limitless," personally wants to bring stories of Black happiness to life. As he told InStyle, he was discontent with seeing only white people's joy portrayed onscreen. "We've all known how to smile... We've all had romance, glamour, and splendor," Page said, speaking specifically to the significance of his inclusion in the Regency-era Bridgerton. "Period drama for people who aren't white shouldn't mean only spotlighting trauma," he emphasized.
With good looks, talent and obvious intelligence to spare, Page has been quite capable in proving himself as having a limitless future.