Strange Things About Kat Von D And Jesse James' Relationship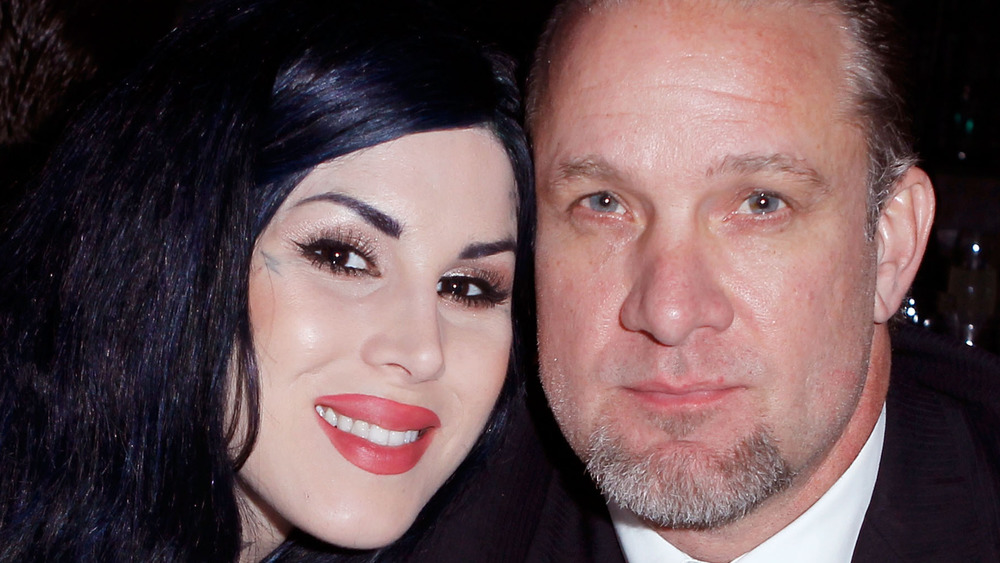 Jeff Vespa/Getty Images
Kat Von D has enjoyed a wildly successful career. She first gained fame from the TLC show Miami Ink, and then landed her own spinoff show, LA Ink, which really jump-started her career as a trusted Hollywood beauty mogul. In 2008, she founded her own beauty line called Kat Von D Beauty, which she has since sold and is now called KVD Vegan Beauty. Her vegan shoe line, Von D Shoes, launched in 2019.
While her career seems to only be growing, the same couldn't always be said for her love life. The tattoo artist went through a rough divorce in 2007 from Oliver Peck, and since then, the fellow tattoo artist hasn't held back in dragging her name through the mud. In a 2014 interview with In Touch Weekly, Peck said the star has "done nothing but screw over every friend she's had" and cheating on him. He also had nothing nice to say about her whirlwind romance with Monster Garage star Jesse James. "Who knows if the relationship is just a publicity scam — she'll do anything to stay in the limelight," he slammed.
Kat Von D and James were together between 2010 and 2011, and although they once planned to walk down the aisle, the two never made it to the alter. On that note, let's recount the strange things about Kat Von D and Jesse James' relationship.
Kat Von D's relationship with Jesse James began after his cheating scandal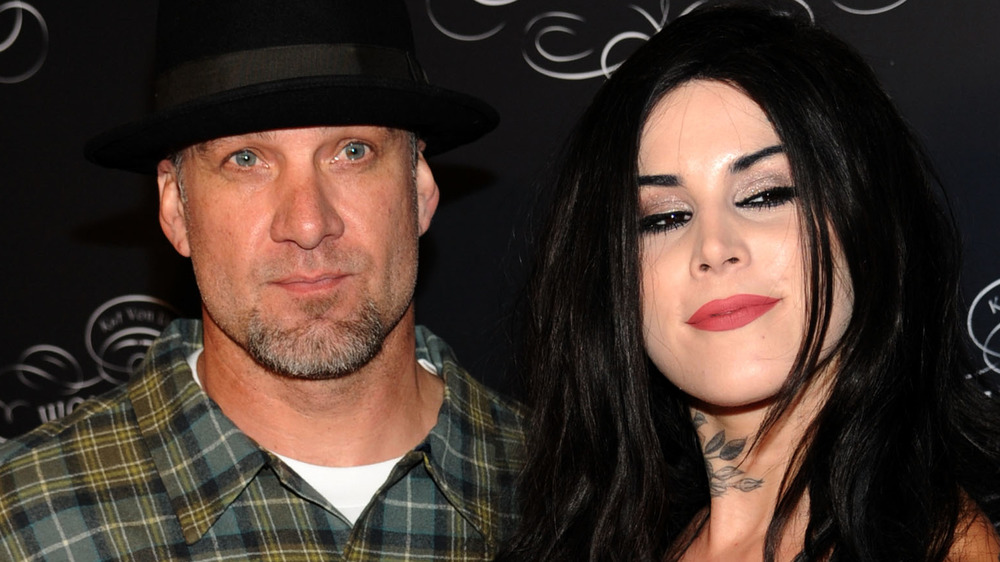 Frazer Harrison/Getty Images
Kat Von D fell for Jesse James shortly after his divorce from Bird Box actress Sandra Bullock in 2010. It was no secret that the marriage ended due to his infidelity, and the automotive mechanic even admitted to his faults. "This has caused my wife and kids pain and embarrassment beyond comprehension and I am extremely saddened to have brought this on them," he said in a statement, per E! News. James and Bullock had adopted a baby boy just before the scandal broke. "I am truly very sorry for the grief I have caused them. I hope one day they can find it in their hearts to forgive me."
Kat Von D and Jesse James went public with their romance in September 2010 by appearing at the opening of the tattoo artist's Wonderland gallery in West Hollywood, per Access Hollywood. "It's actually very new," Kat Von D told the outlet of her relationship. "Although, I've known Jesse for a long time, since I was 22-years-old. We've been friends forever and this is definitely something that I think we weren't expecting, and it's been great." She even admitted that she thought James could be "The One."
The couple got engaged just a few months later, but they would never say, "I do."
Kat Von D admitted dating Jesse James wasn't her best idea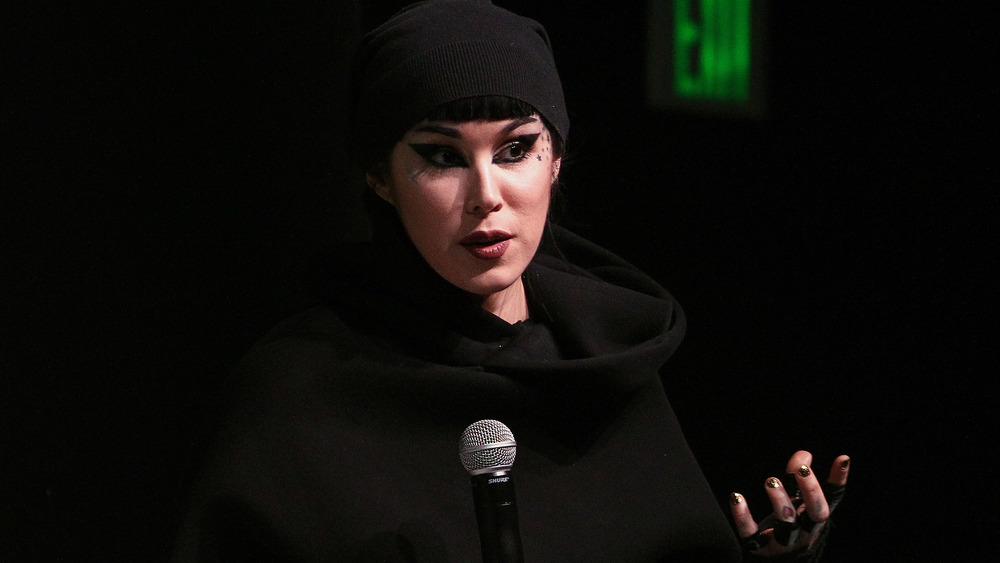 Tommaso Boddi/Getty Images
When news broke of their engagement in January 2011, Jesse James seemed over the moon to be marrying the love of his life. "2010 was actually the best year of my life because I fell in love with my best friend. An amazing woman who stood behind me when the world turned their backs," he told People magazine at the time.
However, the relationship quickly unraveled and the pair confirmed their split in July of 2011 via Twitter, as reported by E! News. They reconciled, but broke up for the final time in September of 2011. Kat Von D confirmed the news in a post to her Facebook page. "I am not in a relationship," she wrote. "And I apologize for all the 'back and forth' if it's caused any confusion."
The beauty mogul later told People that she and James "were just on two different paths in life." However, it eventually came out that James had continued his cheating streak with almost 20 other women during their relationship. "I deserve a big fat 'I told you so,' from everyone, and wish I didn't have to say, 'You all were more right than you'll ever know' but you were," she told US Weekly in November of 2011. "Not to worry, I've gladly paid the consequences for every mistake I've ever made, but learned so much from each of them."