Why You Won't See Bruce Springsteen On The Hollywood Walk Of Fame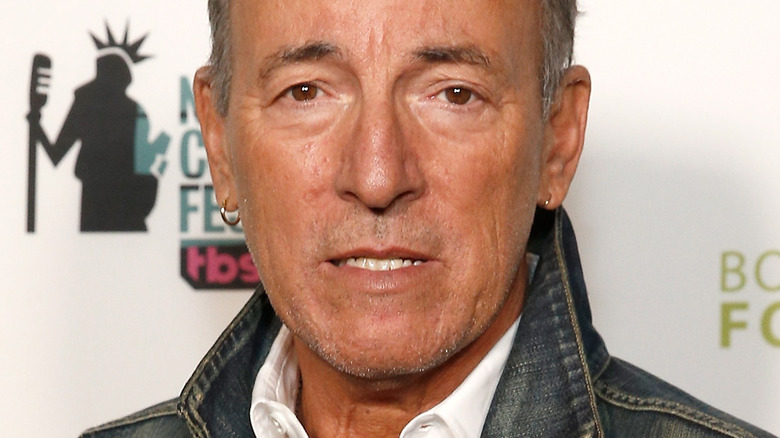 Brian Ach/Getty Images
What do Sharon Stone, Lin-Manuel Miranda, and "Weird Al" Yankovic have in common? They each have a star on the legendary Hollywood Walk of Fame in Los Angeles, Calif. One may assume that everybody who is anybody in Tinseltown has a star in their honor, but that's actually not the case. In fact, there's one legendary celeb who may never have his name enshrined on that famous sidewalk: Bruce Springsteen.
The process behind getting a star is surprisingly involved. Ana Martinez, vice president of media relations for the Hollywood Chamber of Commerce, explained the undertaking to Los Angeleno. "There's a Walk of Fame selection panel of five, and a chair, who are all Walk of Famers," she said. "Each member represents a category, and they vote on the stars. Someone sponsors a nominee. It could be a production company, a studio, a recording label, family members, fan clubs..." In 1989, a fan reportedly nominated Bruce Springsteen, and he was unanimously approved by the board. However, when the time came for the unveiling ceremony, Springsteen never showed up.
After the debacle involving "The Boss," the Chamber of Commerce adopted a new policy for inductees. "I call this my 'Bruce Springsteen policy,'" Martinez told Los Angeleno. "Ever since then, we have celebrities sign off, or their management, and say they're OK with it and they'll be participating in the event once it has been scheduled if they are selected."
Bruce Springsteen isn't the only celeb to turn down a star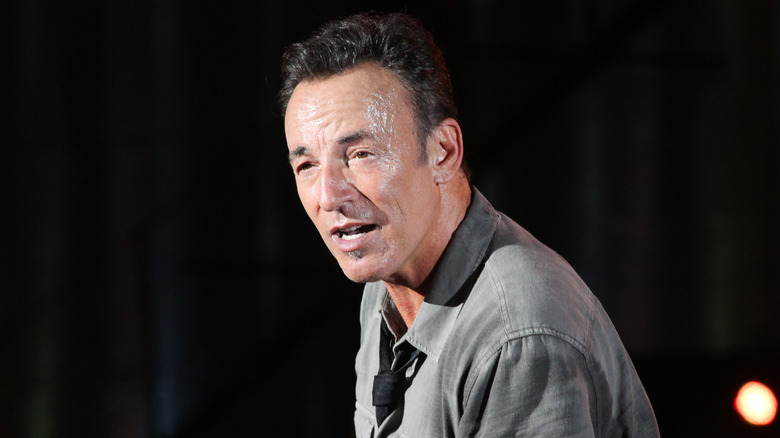 Shutterstock
Bruce Springsteen is not the only notable name to reject a star on the Hollywood Walk of Fame. 
Prince was reportedly nominated after the debut of his "1999" single but ended up turning it down. "He just wasn't ready," Martinez told Today in 2017. Clint Eastwood (pictured right) has been nominated repeatedly but has never accepted the offer. "There's one spot left in front of the Chinese Theater if he wants it," Martinez said. 
Some massive stars have not yet been nominated, including Brad Pitt, Angelina Jolie and Leonardo DiCaprio, according to Today. Others, such as George Clooney, Denzel Washington, and Al Pacino have reportedly been nominated but have not set dates for their unveiling ceremonies.
A star on the famous walkway does not come cheaply. Speaking with Nicki Swift in July 2021, Martinez said it costs $50,000, with 30k going to "the Hollywood Historic Trust, which maintains and repairs the stars." On top of that, the fee is paid by the nominating party of the celebs. 
The Hollywood Walk of Fame class of 2021 includes over three dozen notable entertainers, including Macaulay Culkin, Willem Dafoe, Salma Hayek, Ricky Gervais, Peter Krause, Bob Odenkirk, and DJ Khaled.