Who Is Tom Bateman, The Actor Who Plays David In Behind Her Eyes?
Behind Her Eyes was released on Netflix in February 2021 and it's gotten quite the reaction from fans. "spent the last 6 hours of my life bingeing behind her eyes and nothing could have prepared me for the ending, nothing, nada, ZILCH," one mind-blown fan tweeted. Another took a moment to express their admiration for the limited series. "One Of The Best Recent Limited Series By Netflix," they said. "Top Notch Acting, Lot's Of Twists And A Magnificent Unbelievable Finale Makes It A Must Watch."
Behind Her Eyes is based on the No. 1 best-selling book of the same title. Per Marie Claire, it is a "psychological thriller about adultery, substance abuse, toxic relationships, and living in the U.K." that then "unabashedly and confusingly" enters "into subplots about lucid dreaming, astral projection, witchcraft, arson, and murder." In other words, it's a lot to take in.
A part of the plot mentioned — adultery — has to do with single mother Louise Barnsley (played by Simona Brown) who starts having an affair with her psychiatrist boss named David (Tom Bateman). Viewers might recognize Bateman from previous roles in big-screen films like Snatched and Murder on the Orient Express. So, who is the man who plays David?
Tom Bateman is a rising star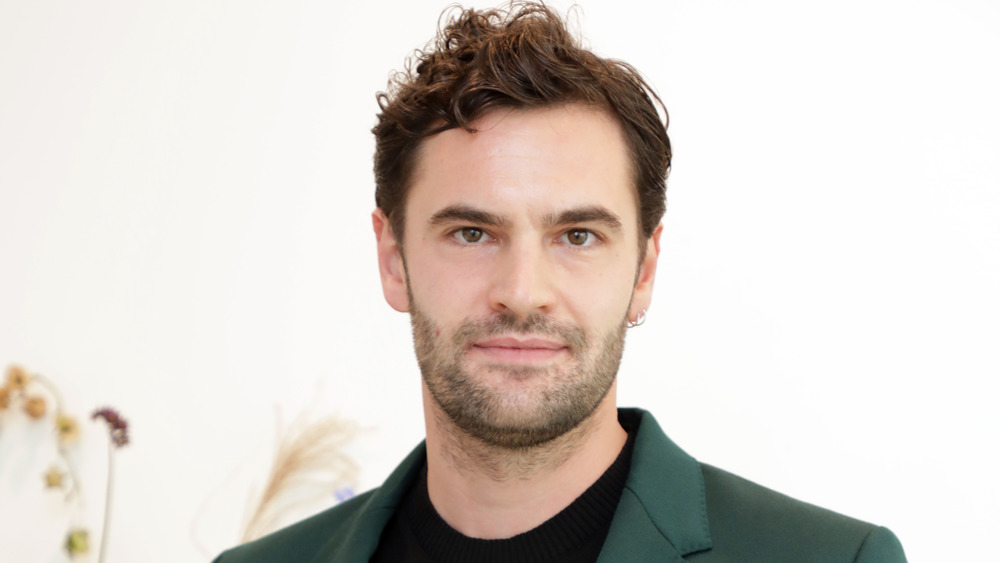 David M. Benett/Getty Images
Tom Bateman grew up in Oxford, England with 13 siblings, per GQ. He pursued acting seriously after he won a scholarship to Lamda (The London Academy of Music and Dramatic Art) but quit during his final year after he was offered a part in 2012's film adaptation of Much Ado About Nothing.
Since then, Bateman has gone on to land roles in several projects like Cold Pursuit and Beecham House. While reflecting about getting hired for Behind Her Eyes, the rising actor told Netflix (per the O, The Oprah Magazine) in February 2021 that he was first excited and then perplexed by his role. "Selfishly as an actor, when they offer you a role, you read it and go, 'Oh, my bits are wonderful,' and they were," he said. "At first, I thought, 'Bless him, he's just this normal guy,' and then I thought, 'Oh no, he's a monster.' Then I thought, 'He's just this broken man with this incredible backstory.'"
Bateman keeps his private life to himself, but he is reportedly engaged or married to Star Wars actress Daisy Ridley. In a November 2019 interview with Marie Clare, Ridley (sort of) addressed the rumors. "The thing is, I've never talked about my personal life. So I won't talk about it now. I'm so aware of how much information about my life is out there, so if there's one thing I don't want to talk about..." It looks like the couple has agreed to preserve their privacy.