This Is How Tayshia Adams Really Feels About Chris Harrison's Apology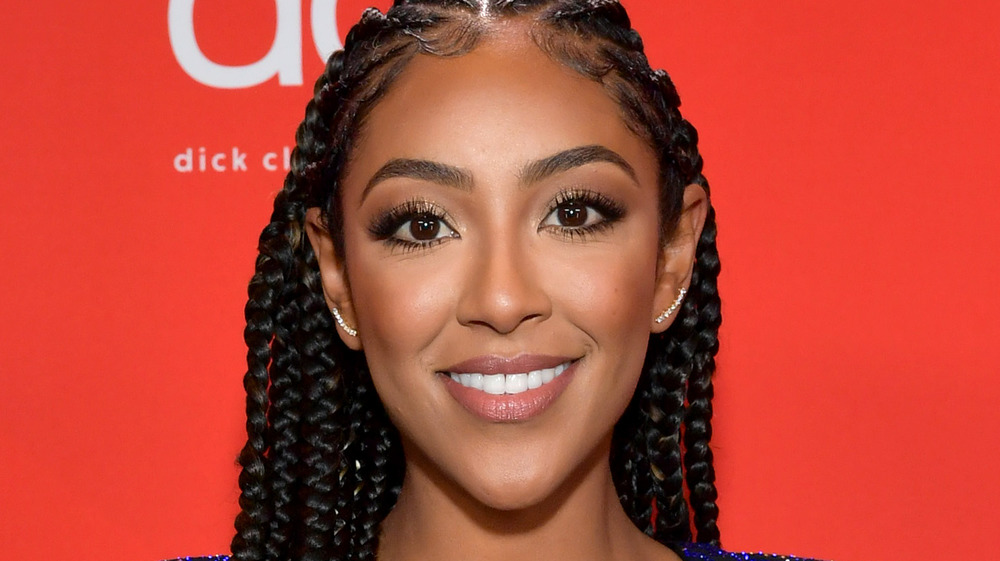 Emma Mcintyre /ama2020/Getty Images
It's the end of an era for longtime Bachelor host Chris Harrison. The reality star — known for plugging each season of the show as "the most dramatic yet" — announced his plans to step down from The Bachelor for "a period of time" in February 2021. The move came as Chris chose to defend Season 25 contestant Rachael Kirkconnell after racially insensitive of her at an Old South party in 2018 came to light, per USA Today. (She has since apologized.) 
In an Extra interview with former Bachelorette Rachel Lindsay, Chris denounced cancel culture and urged Bachelor Nation to show Rachael "a little grace, a little understanding, a little compassion." Needless to say, Rachel was not impressed. (Nor was Bachelor Nation — the fallout was swift!)
"I think he needs to understand what was done, what was wrong, and what he said in that interview and he needs time. He's stepped away to do that," Rachel later told Extra, speaking on Chris' decision to step away from The Bachelor (via People). She reflected further: "I think [the interview] was a moment for people to recognize what was being said and to learn and grow from it, which is what we're seeing now with Chris." 
But, while Rachel was at the epicenter of the controversy, she was not the only ex-Bachelorette to publicly voice her opinion! Fresh off her own season of The Bachelorette, Rachel's fellow Black lead, Tayshia Adams, also weighed in on the Chris Harrison situation. Here's what she had to say.
Tayshia Adams was moved by Chris Harrison's apology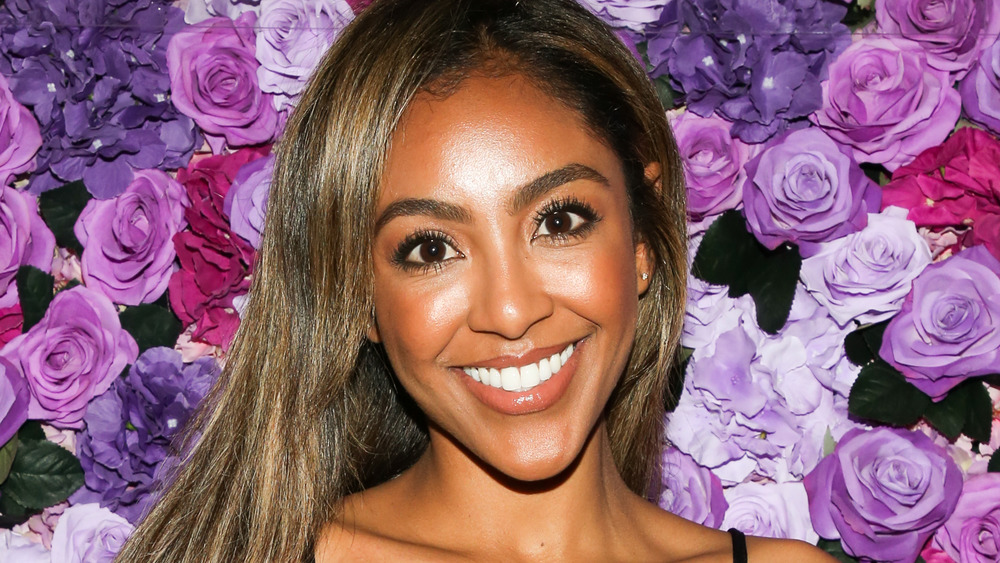 Paul Archuleta/Getty Images
Tayshia Adams rode off into the sunset with her fiance, Zac Clark, at the end of season 16, but she recently took some time away from the pair's honeymoon period to react to Chris Harrison's apology. On a Feb. 18, 2021 episode of The Click Bait with Bachelor Nation podcast, which she co-hosts, Tayshia praised the one-time host's decision and his words. 
"I think after reading his apology ... it hit my heart a little bit more to know he actually meant what he was saying," she revealed on Click Bait (via People), pointing to specific areas of Chris' statement that spoke to her. "He said, 'By excusing historical racism I defended it' which is the absolute truth, and the fact that he called that out and owned up to that ... means a lot to me," Tayshia continued, as she applauded Chris' "commitment to much greater understanding that I will actively make each day." 
Like Rachel Lindsay, Tayshia understands that the call for racial justice is so much more than just a trending topic on Twitter, and evidently appreciated the allyship that Chris showed through his apology. She concluded, "I think that by him taking ownership, and not just ... going back to work the next day like nothing happened speaks volumes on his behalf" (via People). It's good to see that Tayshia and Chris are on good terms! In the meantime, Bachelor Nation is still waiting to see who Chris' replacement might be.