Kanye West: How Much Is The Famous Rapper Worth?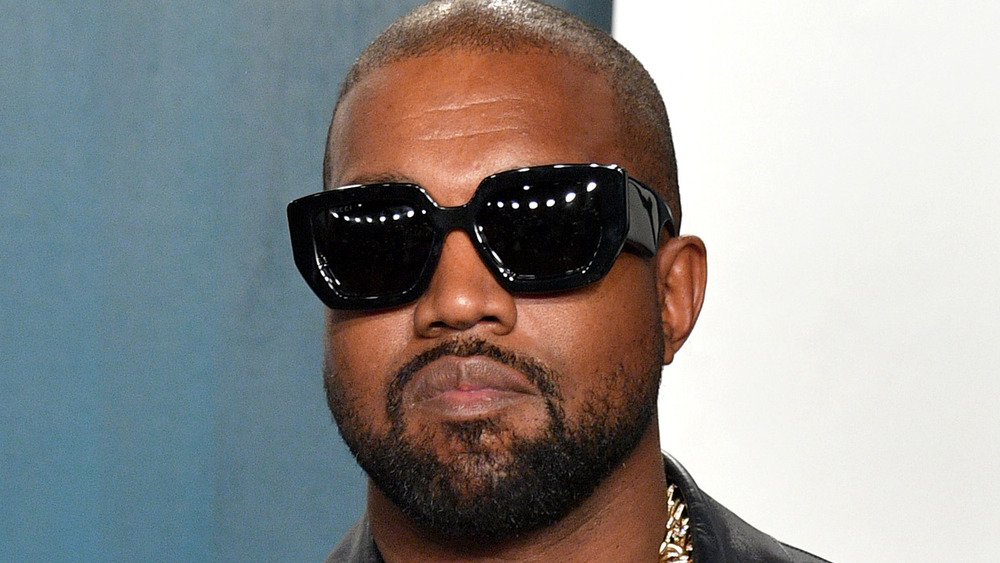 George Pimentel/Getty Images
Kanye West claimed his mogul status through huge success in both music and fashion. From the early days of his career, the Chicago native found creative ways to incorporate his passion for the two art forms. After getting his start as an in-house producer for Roc-A-Fella Records, producing hit records for artists like Jay-Z and Janet Jackson, West achieved international fame following the release of his 2004 debut album The College Dropout. Six years later, he began making business moves in the fashion industry. In 2009, he became the first non-athlete to land a sponsorship deal with Nike with the release of the Air Yeezy sneaker.
West went on to collaborate with fashion heavy-hitters like Louis Vuitton, Reebok, and Giuseppe Zanotti, and eventually landed an official shoe collaboration deal with Adidas in December 2013, per High Snobiety. Two years later, he premiered his Yeezy Season 1 collection at consecutive Fashion Weeks in Paris and New York. With the launch of his own fashion line, West added another brick to his empire. "For me, money is not my definition of success. Inspiring people is a definition of success," he told Billboard in September 2016. The statement came after he sent a tweet revealing his $53 million worth of debt at the time. "My definition of success is dropping a Charlie Sheen-level tweet and being like, 'I am in debt and f*** you.' Now what?" 
His bold stance followed him years later as he demanded his billionaire status.
Kanye West' declares his $3.3 billion net worth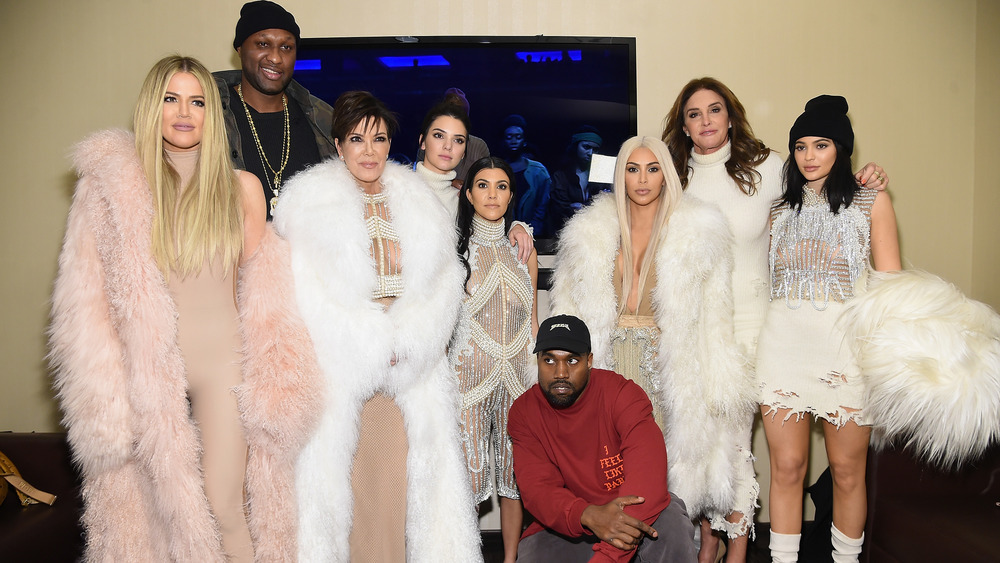 Jamie Mccarthy/Getty Images
Kanye West was a fierce advocate for his billionaire status. Forbes noted how much the rap and fashion mogul wanted "the world to know" when they deemed him a billionaire in April 2020. "After months of requests, the hip-hop superstar shared financial records, revealing details about his wildly popular Yeezy sneaker empire—and his fixation on outside validation," the outlet said of the "Gold Digger" rapper. "It's not a billion," West claimed in a text to Forbes the night before they published their story. "It's $3.3 billion since no one at Forbes knows how to count." 
As of 2020, Celebrity Net Worth reported the outspoken superstar's net worth at $3.2 billion with huge credit to West's music royalties, Yeezy brand, and Adidas partnership. When combined with his reality star wife Kim Kardashian, West's valuation totaled around $4.1 billion. In addition to his earnings in music and fashion, the "Runaway" rapper owns about $120 million in real estate including $90 million worth of California real estate and $30 million in Wyoming. Within his hometown, West owns KW Foods LLC that oversees the Fatburger fast-food chain in Chicago. 
Despite all the controversy and backlash that has been associated with his brand, there might be a method to Kanye West's madness. "If you had the opportunity to play this game of life you need to appreciate every moment. A lot of people don't appreciate their moment until it's passed," West said while accepting his 2005 Grammy. He definitely knows how to make his moment last.