Satchel Lee: The Truth About Spike Lee's Daughter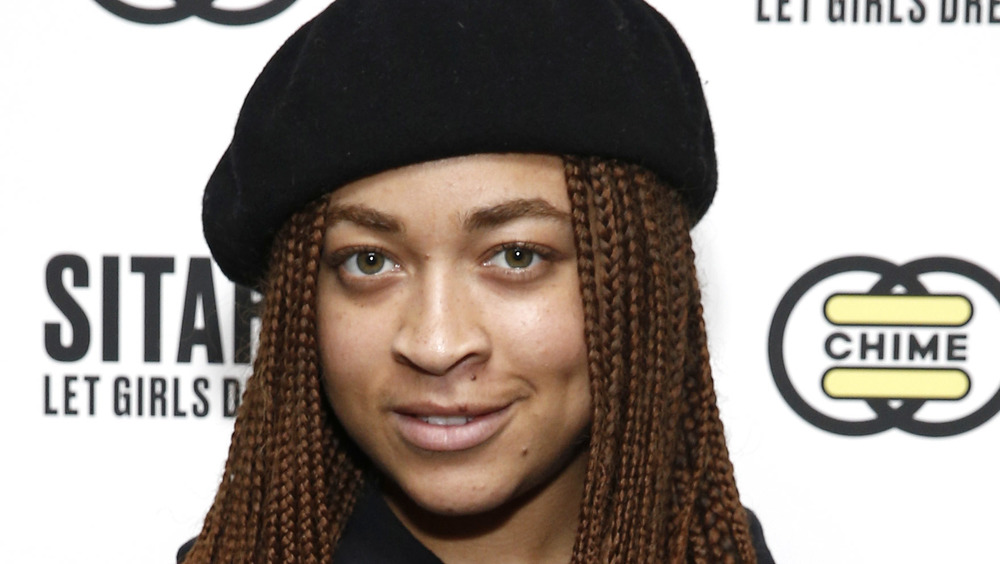 Brian Ach/Getty Images
Satchel Lee, daughter of famed director Spike Lee is stepping into the spotlight after being appointed the 2021 Golden Globes ambassadors by the Hollywood Foreign Press Association. She's also making history by doing so. 
According to Variety, Satchel and her brother Jackson Lee are the first siblings of color to serve as ambassadors. "Akin to their esteemed filmmaker father known for his uncompromising and provocative storytelling, Satchel and Jackson have already begun to blaze their own paths in the arts. We are honored to see how they'll use this platform to elevate the important issues of LGBTQIA+ health and youth mentorship," said HFPA President Ali Sar in a statement.
Satchel is the youngest child of the Academy Award-winning BlackkKlansman director and his wife, lawyer turned producer Tonya Lewis Lee. And just like her father, Satchel is using her platform to bring attention to important issues. In a statement, Satchel said, "We're proud to carry our father's legacy of storytelling to bring attention to communities close to our hearts." That's why she's supporting Callen-Lorde, a New York primary care center that helps the LGBTQ+ community. "This year has illuminated just how disproportionately Black and Brown people and the LGBTQ+ communities are affected by pre-existing conditions," she explained. "So it's an honor for me to be able to shine a spotlight on the heroic doctors and nurses at Callen-Lorde who work tirelessly to care for some of the most vulnerable people in New York City." Let's take a deeper look at this impressive woman. 
Satchel Lee is close with her dad but a success on her own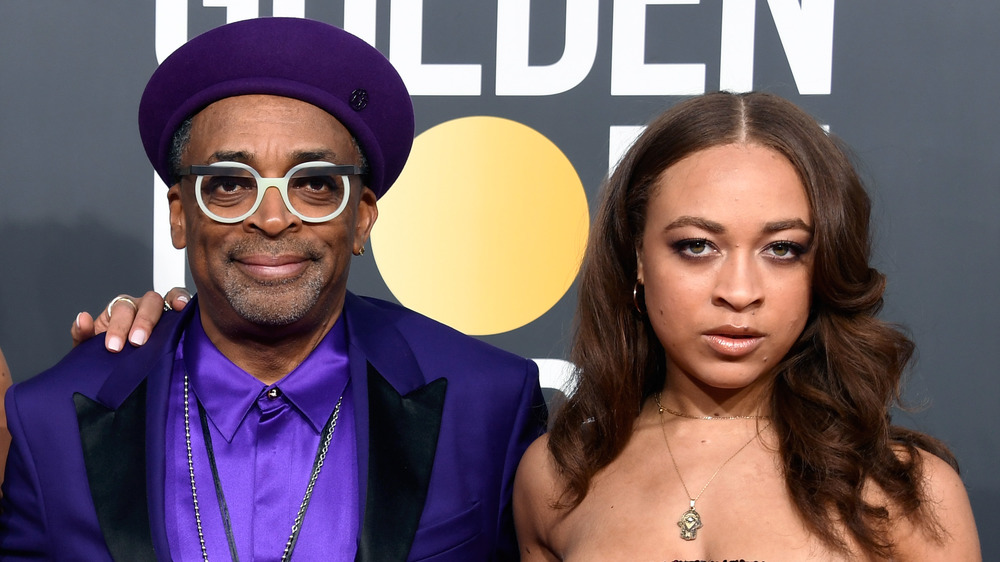 Frazer Harrison/Getty Images
Satchel Lee isn't just the daughter of iconic director Spike Lee, she is finding success on her own by using her art to help others, similar to her dad. 
According to W Magazine, Satchel is the creative director of a "queer/feminist/intersectional arts and culture magazine" called DRØME. In a piece she wrote in 2018, Satchel said, "As a Queer Black Woman, I celebrate Women's History everyday. I celebrate Black History everyday. I celebrate LGBT+ History everyday — because without an understanding of the importance of the successes, struggles, and sacrifices my predecessors have had to overcome, I don't believe I could move through this world with integrity."
Like her dad, Satchel also graduated from NYU, with an M.F.A. in film and television. The Malcolm X director still teaches there to this day and it appears the two are very close. Not only does Satchel attend award shows and film festivals in support of her father, but she also frequently posts him on her Instagram. In a 2019 post celebrating his Oscar win, Satchel wrote, "So very proud of my father... He is the most hardworking and passionate person I know. How lucky I am to have him as an example."  In another post, of her and her dad "leaving Cannes," Satchel wrote, "My father is a visionary and creates from a place of love." 
It appears Satchel is following the great example of her father while also creating a path of her own.