Why Joe Biden's Brother Is Causing Such A Stir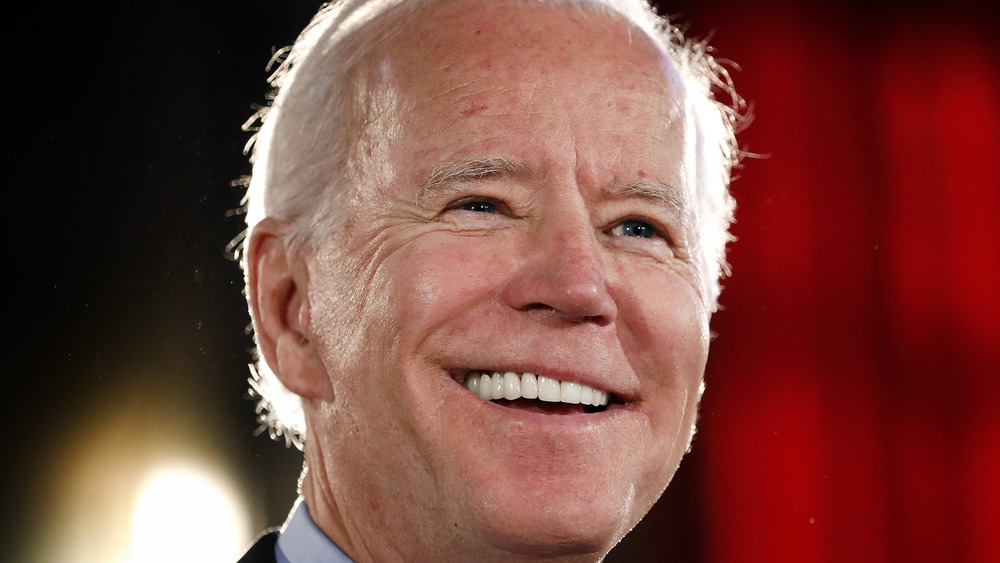 Rick Loomis/Getty Images
While President Joe Biden is a global name at this point, it's less commonly known that he has three younger siblings. Biden has a sister, Valerie Biden Owens, and the two are reportedly extremely close with Biden even calling her his best friend. Biden also has two younger brothers, Francis Biden (who goes by Frank) and James (or Jim) Biden.
In fact, it was Frank who orchestrated how Joe first met his wife, Jill Biden. What happened, according to the Daily Mail, was that Joe saw a picture of Jill in an advertisement for local parks at the Wilmington Airport in Delaware. It was in March 1975 and Joe saw the photo while walking with Frank and he mentioned that she was the type of woman he'd like to date. "Why don't you then? I know her," Frank told his brother. He gave Joe her number, so the happy couple can thank Frank for sparking their relationship.
Despite their good relationship, Frank has sometimes made headlines of his own that have been inconvenient for his politically-minded brother. It has just happened again.
Frank Biden is photographed without a mask at Floyd Mayweather's party
Frank Biden was photographed at boxing legend Floyd Mayweather's birthday party in Ft. Lauderdale, Fla., on Feb. 18, 2021. The reason Frank's sighting at the party is causing a stir is that in the photos, as Page Six reports, Frank does not have a mask on and is not keeping social distancing, per coronavirus guidelines.
The situation is that much more notable because Frank's brother, President Joe Biden, has been vocal about having Americans follow pandemic guidelines to stop the spread of COVID-19. In fact, in January 2021, right after Biden took office, he issued an executive order for mask-wearing, according to Politico.
However, as Page Six notes, Frank has already been fully vaccinated and he only took off his mask to take photos. In addition, Mayweather's party followed strict guidelines, with COVID-19 checks before guests entered as well as testing. The venue was also only at 30% capacity and guests were given customized masks when they entered. Still, though, it feels like an awkward moment for President Biden.