What's Really Going On Between DaBaby And JoJo Siwa?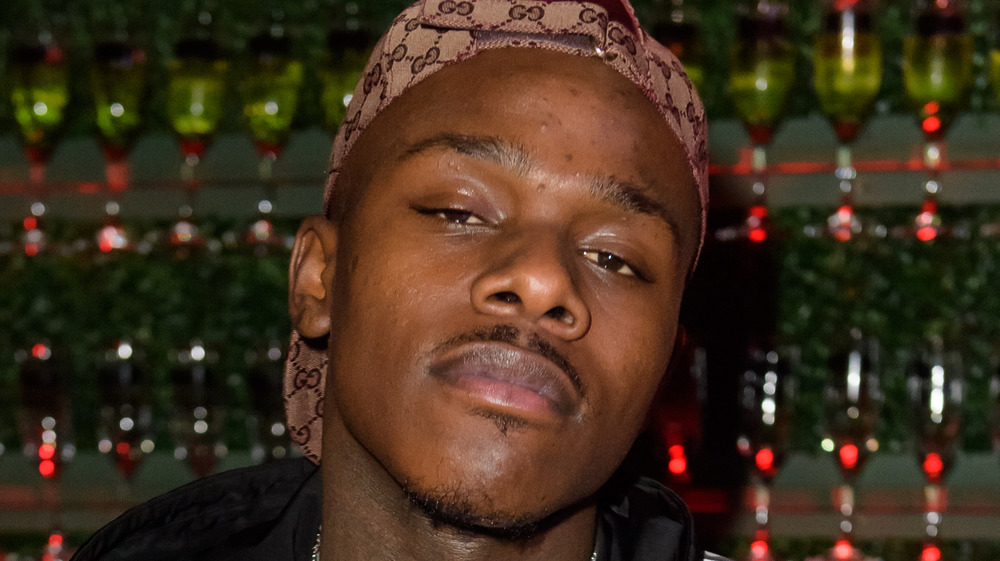 Jason Koerner/Getty Images
Is there a new beef in the music industry? That's what inquiring minds want to know after rapper DaBaby said JoJo Siwa's name in his new freestyle "Beatbox." He rapped, "You a b***h, JoJo Siwa." In the music video, he even holds up his phone with a photo of the Nickelodeon sensation, just in case anyone wondered if their ears are playing tricks on them — yes, DaBaby just said "JoJo Siwa."
At this point, it's unclear if the two celebs even know each other, but the seemingly random mention has a lot of people scratching their heads in confusion. A social media user posted, "Why did DaBaby include that Jojo Siwa line in his freestyle? Regardless of rhyme a 29 year old dissing a 17 year old doesn't sit right with me." Someone else asked, "Why does Dababy have beef with Jojo Siwa?" Another Twitter user said, "I need a backstory on why DaBaby called Jojo Siwa a b***h."
What is going on here? Does he actually have an issue with the Dance Moms alum? Or is this just a case of lazy rhyming in the lyrics?
Fans are rallying behind JoJo Siwa after DaBaby's song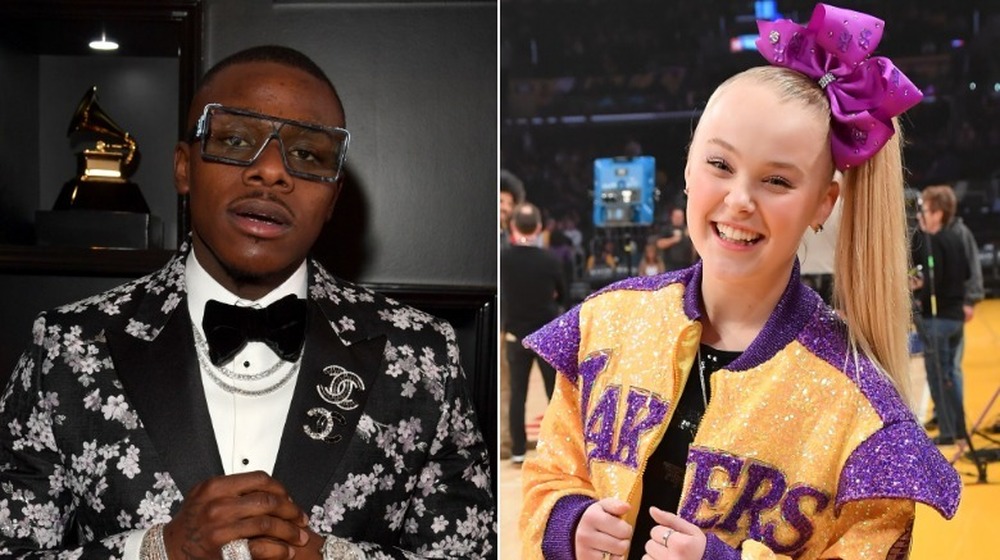 Lester Cohen, Allen Berezovsky/Getty Images
In his "Beatbox" freestyle, DaBaby says, "Turn me up, n****s gon' see why / N***a, you a b***h, JoJo Siwa (B***h)," per Genius. Yes, "see why" and "Siwa" very loosely rhyme, but why say that about her in the first place? As of this moment, neither the rapper nor Siwa has directly addressed the shoutout. However, the teen wasn't the only celeb mentioned in the song. DaBaby also included T.I. and Stevie Wonder in his lyrics.
While the origin story of the Siwa's inclusion is still a mystery, the internet came out in full force to defend the teen superstar. One person tweeted, "dababy is a grown *ss man calling jojo siwa a b***h and for what, to rhyme?" Someone else wondered, "why did dababy call jojo siwa a b***h?? is it cause she taller than him? his daughter like her music better or sumn?"
Maybe there's a secret beef. Perhaps, DaBaby just knows how much social media attention Siwa gets and knew her name would be a good way to garner publicity for the song. Or it could have just been the only rhyme he could come up with. Is this the end of this saga? Or will the rapper come forward to explain the lyrics?