Inside Zuri Hall And Sean Culkin's Relationship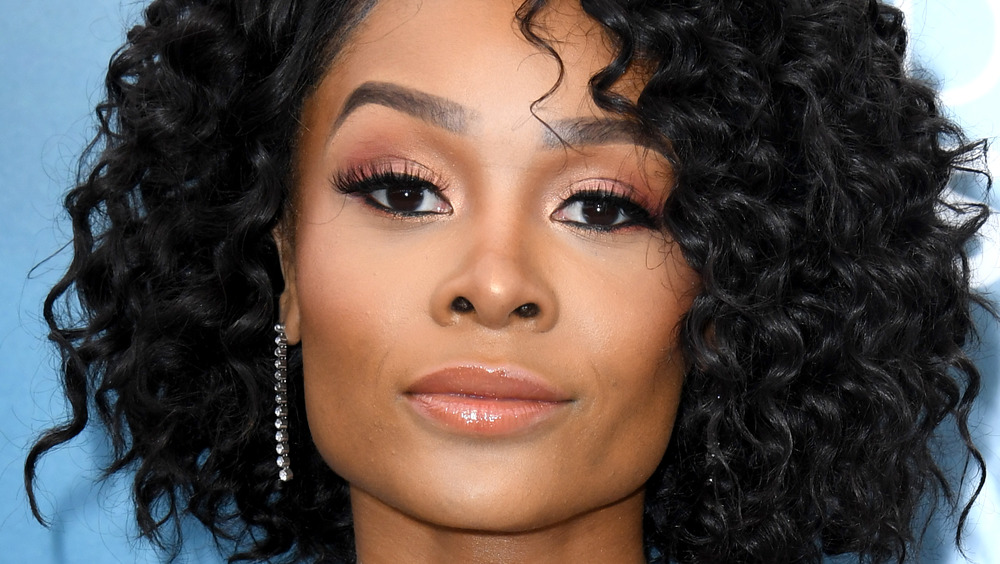 Jon Kopaloff/Getty Images
In August 2019, entertainment reporter Zuri Hall shared a video of a red carpet interview with Oprah Winfrey, thanking her for the wisdom that Winfrey shared during a previous interview. Hall was single during their previous meeting and hoped the talk show icon would have some solid dating advice. Winfrey shared, "It's the best time when you get to make yourself the lover, friend, the supporter, that you would want." Winfrey channeled her inner Snoop Dogg, advising Hall to have a "Drop It Like It's Hot" phase followed by a "period where you just come down to yourself. And then when you're ready he will show up."
Reflecting on the dating guidance, Hall revealed to Winfrey, "He showed up, and he's amazing, and I just love you because you were guiding me through this for a year and a half." In response, Winfrey said, "Look at what we did together." Hall has been dating Sean Culkin, a tight end for the Kansas City Chiefs, per NBC Sports. While Winfrey's words might have helped Hall get into the perfect mindset to start a relationship, there are two other celebrities who are responsible for Hall finding her dream guy.
Zuri Hall and Sean Culkin met through a prank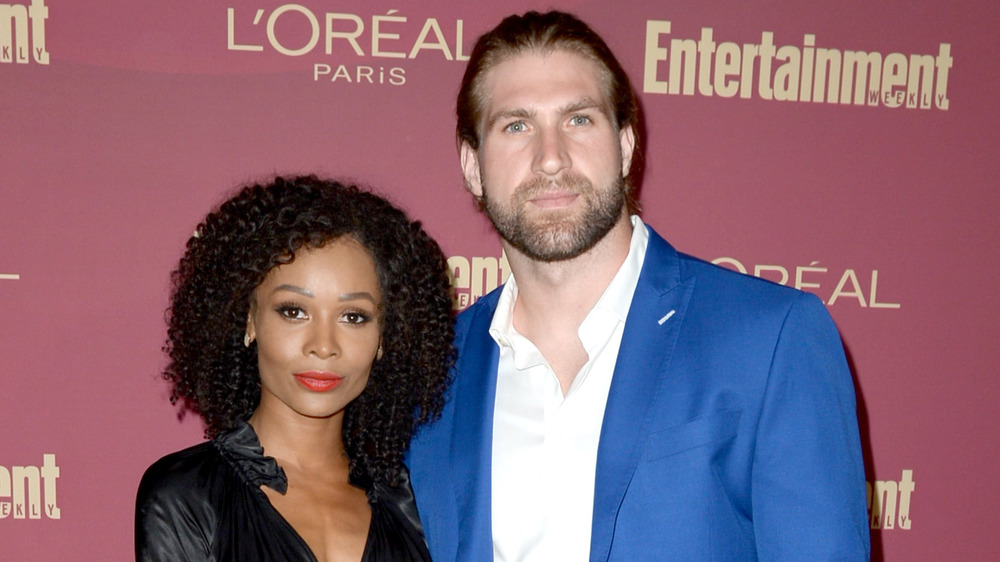 Andrew Toth/Getty Images
Zuri Hall's former E! co-workers Giuliana Rancic and Jason Kennedy partnered for a segment called "Jason & Giuliana Try Matchmaking," which aired in March 2019. They set up Hall with Sean Culkin, who played for the Los Angeles Chargers at the time. Rancic and Kennedy fed Hall some words to say via an ear piece. While some of their lines were questionable — and probably included to provide laughs for the audience — their instincts were on point. Hall and Culkin have been together ever since.
In March 2020, they talked about their first meeting in a video Hall shared on YouTube. Culkin shared, "The Chargers reached out to me from getting contacted from one of the reps at E!" Zuri recalled, "We wanted to prank a guy for fun." However, the prank went out the window when they actually met. Culkin recalled, "I was nervous and then I saw you walking towards me and I was like 'Wow, a beautiful girl,' thinking to himself 'I need to know more.'" And then, after uttering ridiculous pick-up lines from Kennedy and Rancic and taking some Fireball shots, they had a conversation by themselves. They kept in touch via text and after they went on a real first date, the two ended up hanging out four times that week.
And now, they are approaching the two-year mark! If these two tie the knot, they have to let Rancic and Kennedy give a toast at the wedding, right?