Rosamund Pike: How Much Is The Actor Really Worth?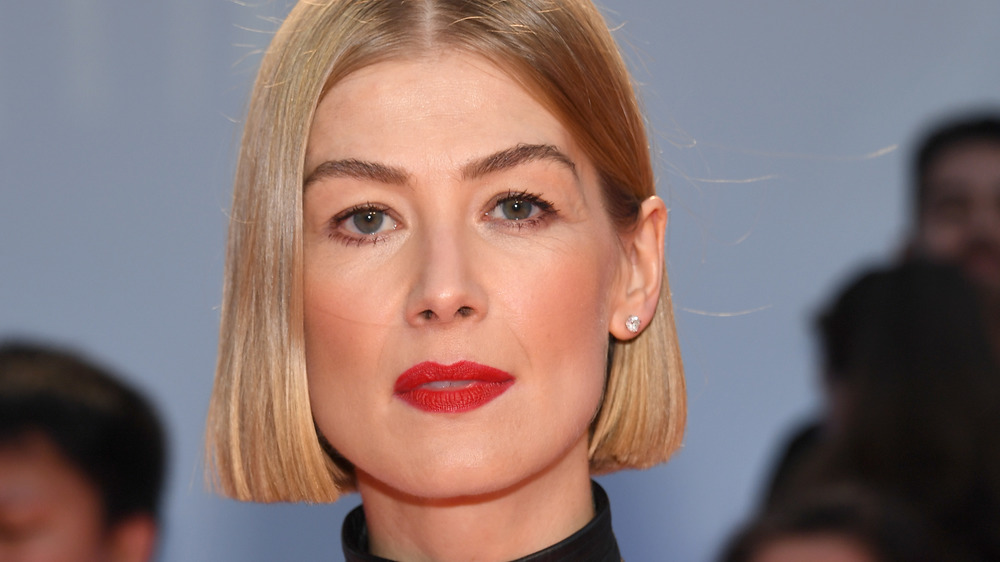 George Pimentel/Getty Images
Rosamund Pike is back in the role she does best: Femme fatale. The star of Netflix's I Care A Lot first wowed audiences with her haunting turn as the titular Gone Girl in David Fincher's adaptation of the Gillian Flynn novel, playing the wife of Nick Dunne (Ben Affleck). Pike has turned her icy stare into a multi-million dollar fortune, and many would say the blonde beauty certainly deserves every penny.
British-born Pike has been acting since 1998, per IMDb. By 2002, Pike was a Bond girl in Die Another Day and later appeared in Pride & Prejudice, An Education, and The World's End before receiving an Academy Award nomination for Best Actress in 2014 with Gone Girl. Despite her A-list status, Pike is notoriously private about her personal life. After dating both a former Pride & Prejudice costar and director Joe Wright, Pike settled down with mathematician partner Robie Uniacke in 2009, per Distractify. The couple has two sons together, Solo and Atom. But Pike isn't looking to tie the knot anytime soon. "It is interesting to break all the rules," she told Vogue (via E! News). "I'm not married, I have a baby, and it feels infinitely more right."
With fame and fortune, Pike certainly seems to have it all figured out. But how much is the star worth? Keep scrolling to know more!
Rosamund Pike keeps her eye on the prize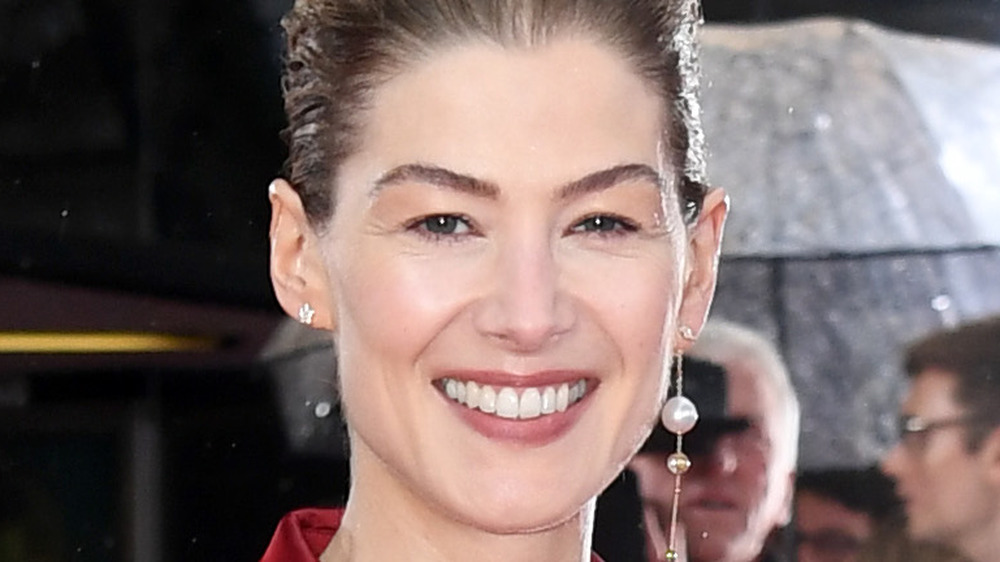 Gareth Cattermole/Getty Images
Rosamund Pike is worth an estimated $6 million, a fortune she has thanks to her impressive career, according to Celebrity Net Worth. And although Pike has found success onscreen, she always looks ahead to the next challenge. 
"I've played a lot of very worthy women lately, and I really kind of need to let that go a bit, I think. I was getting too earnest for my own good," Pike stated at the Toronto Film Festival following the premiere of I Care A Lot, per The Playlist. "It a seductive [script] because it's so bold, it's so nakedly ambitious. It has this sort of intimacy," Pike explained. "You're getting a window on something you feel you shouldn't see, it's a sort of guilty pleasure, and I just thought I would relish sinking my teeth into this character." She also has her sights on the future, telling Slant Magazine in 2017, "I'm really playing the long game, as I want to be around in my 80s doing this job. People probably think I'm in a rush, but I don't think that I am. I've continued to do the things that interest me."
It seems Pike has found it and without gaming the system like her famed femme fatale characters onscreen.