Who Is Keke Palmer's Boyfriend, Styn?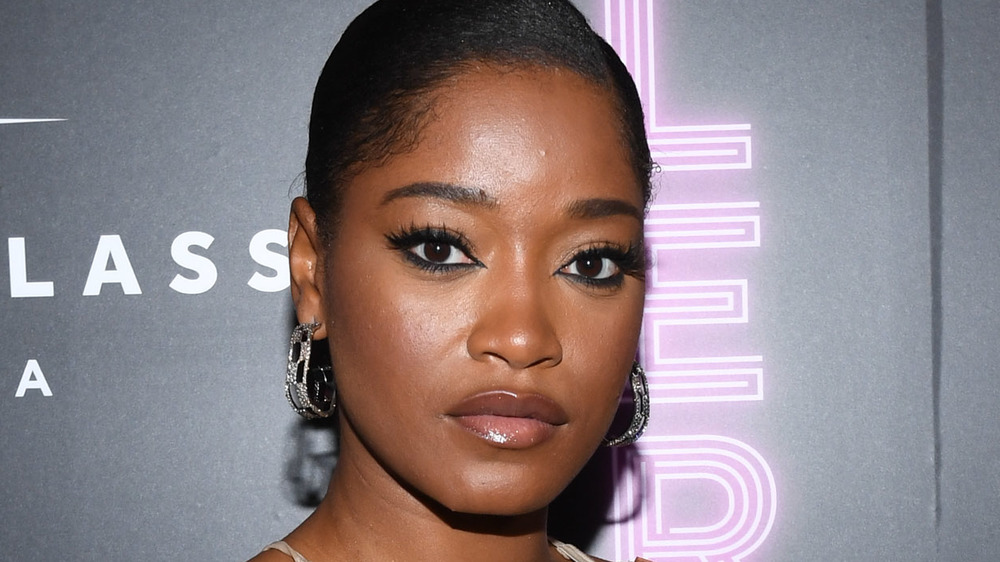 Gp Images/Getty Images
February is the month of love, and everyone is feeling it this year. After a long 2020, people were happy to have a reason to celebrate something in the cold winter months of 2021. Apparently, no one was happier to celebrate their love life than Keke Palmer, star of Scream Queens and Hustlers.
Palmer was photographed with her maybe-boyfriend grabbing some coffee at Blue Bottle in Los Angeles. The pair looked especially cozy as they touched their legs. At one point, Palmer pulled down her mask, climbed in the man's lap, and gave him a kiss. After the sweet coffee date, Palmer and the mystery man walked away holding hands.
It's a bit of a surprise to see the successful actress out in public with her new flame, as she's done a good job of keeping her private life private, especially her romantic life. "I don't really do relationship stuff online, mainly because I don't know how I would do it without looking, like, cheesy or something, you know?" she told Harper's Bazaar in March 2020. "Yes, I'm a hundred percent authentic, but there is stuff that I do save for family and friends."
Who is this guy anyway? Read on to find out.
Keke Palmer's boyfriend is trying to make it as a rapper
When fans saw some rare PDA snaps of Keke Palmer out the town with a mysterious new man, they could not help but wonder who this guy was. It seems that Palmer, a notoriously private person, is dating Styn, a musician from Amsterdam.
Rumors have been swirling about the relationship since at least 2019, per BET. It's not hard to see why, either. Do a little digging through their social media profiles and you will see that they have all but confirmed their relationship.
So what do you need to know about this guy? Well, first and foremost, Styn's a successful musician. He's part of a rap/hip-hop duo called MAE SEVEN with his brother, Winter. He became interested in pursuing a musical career as a child when he was introduced to classic rock through his father, per CheatSheet.
MAE SEVEN is still trying to make a name for itself. With just over ten thousand followers on Instagram, they are not exactly playing at the Roxy yet. However, with Palmer in Styn's corner, it's more than likely their big break is just around the bend.