Gina Carano Discusses Her Relationship With Pedro Pascal After Controversy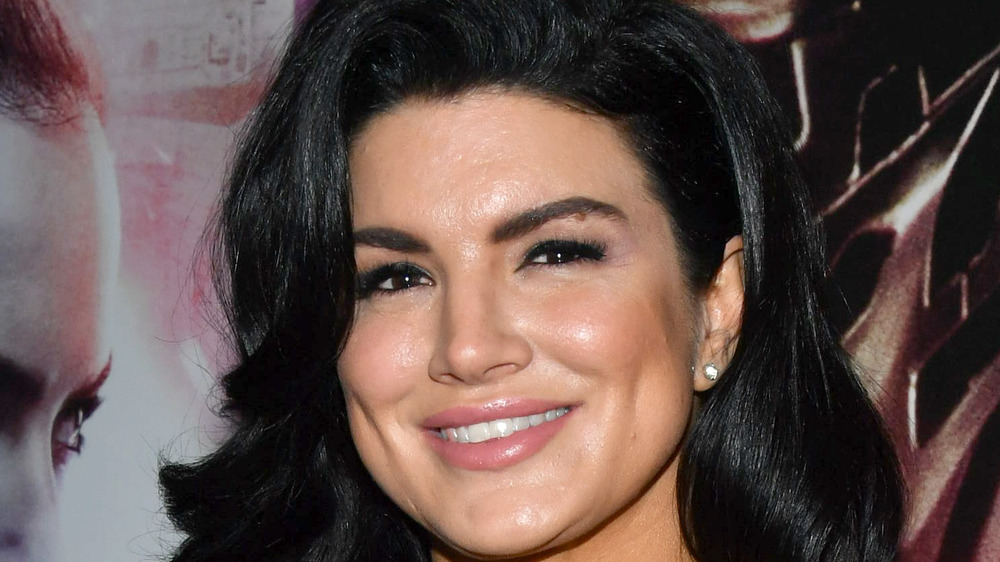 Amy Sussman/Getty Images
Gina Carano opened up about her relationship with former co-star Pedro Pascal following her firing from their Disney+ series The Mandalorian. Carano was released from her role as Cara Dune after she compared being conservative in 2021 America to being Jewish in Nazi Germany in a social media post. Lucasfilm responded to her post by firing her from the hit show and releasing a statement saying, "Her social media posts denigrating people based on their cultural and religious identities are abhorrent and unacceptable."
On Feb. 21, 2021, the former MMA fighter spoke to The Ben Shapiro Show about her firing and the trending hashtag #FireGinaCarano, saying, "I've seen so much now, clearly, of the bullying that's been taking place." She added, "They've been watching me like a hawk, and I'm watching people on the same production and they can say everything they want, and that's where I had a problem."
Carano had been clashing with fans of the live action Star Wars series for some time now. According to Men's Health, it began when she refused to make comments in support of Black Lives Matter and against racism, and changed her twitter bio to "boop/bop/beep" when fans asked her to include her pronouns. (She defended that decision, claimed she was not "mocking trans people," but later revealed she had a conversation with Pascal about the matter, per Insider. His sister had recently come out as trans.) Where does their relationship stand now?
Gina Carano and Pedro Pascal are friends first despite their political differences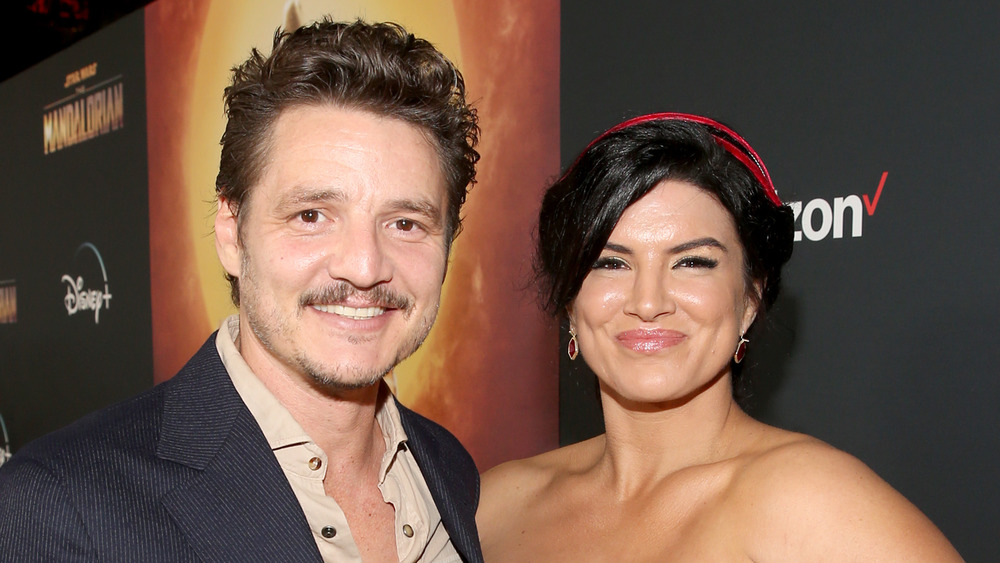 Jesse Grant/Getty Images
Former The Mandalorian co-stars Gina Carano and Pedro Pascal may have wildly different political opinions, with Pascal being liberal and Carano being conservative, but the two appeared to get along on the set of the Disney+ series prior to Carano's firing. Carano told The Ben Shapiro Show, "We had an agreement after we realized we were a little bit politically different. We had an agreement that, first and foremost, you're a human being. And you're my friend first."
While Carano proclaimed "I adore Pedro" during the interview, she did add that "I know he's said and done some hurtful things." According to Deadline, she agreed with the double standard narrative when the former Game of Thrones star didn't get fired for his 2018 tweet comparing undocumented children in cages to Jewish people in concentration camps, as per Deadline. Carano felt the different treatment was due to politics.
Pascal has sparked some controversy himself. Following the Capitol riots, the actor tweeted the office number of Republican Sen. Ted Cruz and posted a now-deleted meme comparing Donald Trump supporters to Nazis who were defeated in 1945, as per the New York Post. But Carano appeared to defend Pascal on The Ben Shapiro Show, saying, "I know that we both have misstepped on our tweet. We're not perfect. We're human beings. But he's not a bad human being. He's a sweet person." Despite her firing, it appears Carano is a fan of one Mandalorian.