Vanessa Bryant Has An Issue With Meek Mill's Lyrics About Kobe Bryant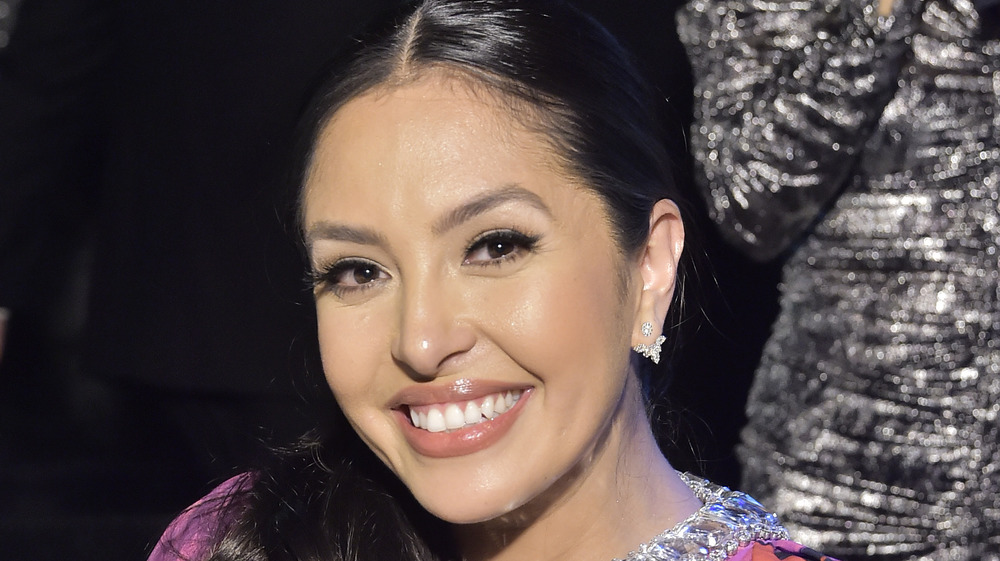 Stefanie Keenan/Getty Images
Vanessa Bryant has criticized rapper Meek Mill for referencing her late husband Kobe Bryant's death in his lyrics, calling it "disrespectful."
Meek Mill's latest song, "Don't Worry," contains the line: "Yeah, and if I ever lack, I'm goin' out with my chopper, it be another Kobe," as Complex reported. The lyric refers to the tragic helicopter crash in Calabasas, Calif., which caused the deaths of Kobe, his 13-year-old daughter Gianna, and seven other passengers.
A screenshot shared on Twitter shows Vanessa's Instagram Story, in which she posted the lyrics and tagged Meek Mill. "I find this line to be extremely insensitive and disrespectful. Period," she wrote. "I am not familiar with any of your music, but I believe you can do better than this. If you are a fan, fine, there's a better way to show your admiration for my husband. This lacks respect and tact."
According to the BBC, the song was leaked online and immediately caused an outraged backlash. The collaboration with Lil Baby has now been removed from YouTube.
Meek Mill claims he had apologized to Vanessa Bryant in private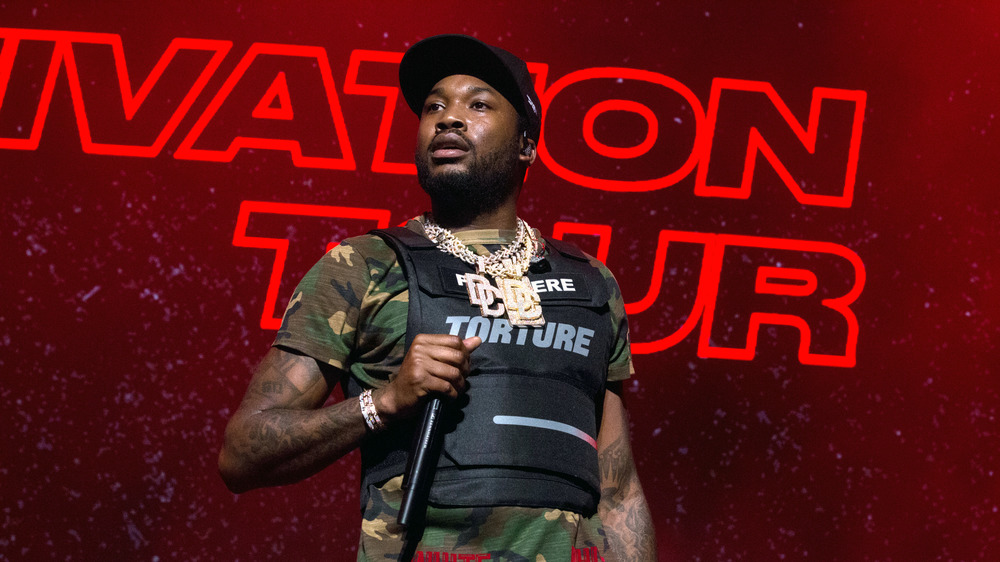 Brian Stukes/Getty Images
Meek Mill indirectly responded to the criticism through his Twitter. "I don't think we on the same signal y'all ... I don't see what y'all see...," he wrote, adding that he says "random" things on his social media. "It becomes a trend to hate on me every once in a while but I feed off that s**t," the rapper claimed, describing himself as a "beast."
Meek Mill, whose real name is Robert Rihmeek Williams, then denied that these defensive comments were meant for Vanessa Bryant or her family. "I apologised to her in private earlier today not to the public," he wrote in a follow up tweet. "Nothing I say on my [Twitter] page [is] directed to an internet viral moment or the family of a grieving woman! If you care about someone grieving, change the subject!"
Per Billboard, Meek Mill previously joined forces with artists like Snoop Dogg and Justin Bieber to call for the NBA to change their logo to a silhouette of Kobe Bryant after his death.