The MyPillow Guy Speaks Out About How Much Financial Trouble He's In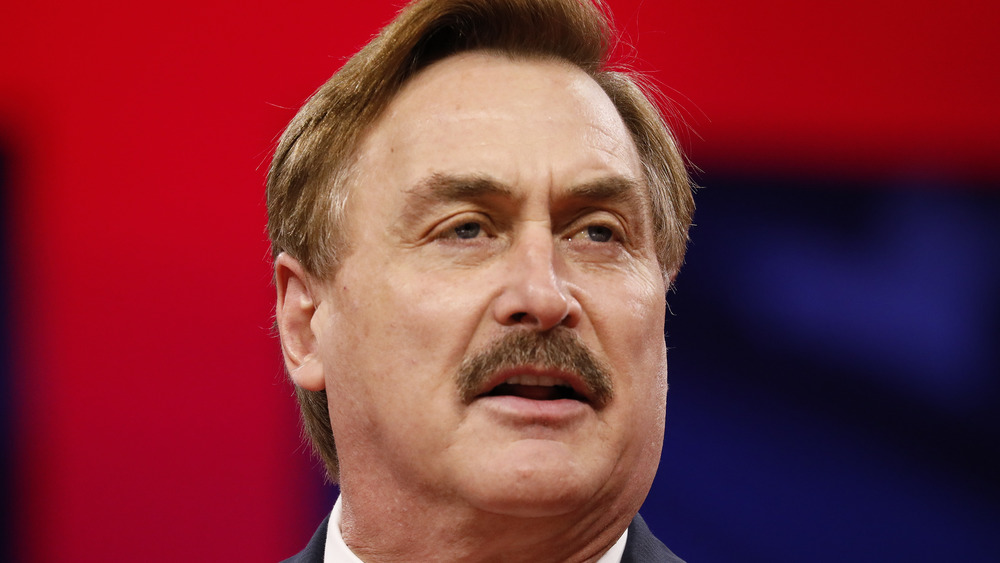 Bloomberg/Getty Images
MyPillow CEO Mike Lindell's troubles just keep piling on. After being permanently banned from Twitter in January 2021 for sharing misinformation about the 2020 U.S. election being rigged and for comments about attack on the U.S. Capitol in January 2021, it appears as though his support for Donald Trump will greatly affect the success of his pillow company after he revealed he expects to lose a lot of money. The founder told Business Insider that in the past he's capitalized on boycotts, but it had the opposite effect this time around. "When I'm boycotted, people tend to buy more pillows — at least in the short term," he told the outlet. "I always get a little lift for a couple of days when they attack the company. But now this time is different."
Business Insider reports over a dozen retail companies, including Bed Bath & Beyond, Kohl's, QVC, and Wayfair have dropped MyPillow. Keep scrolling to find out how much it's going to cost Lindell and MyPillow in revenue and why the new lawsuit against him might put him in a deeper financial hole.
Mike Lindell said he's going to lose millions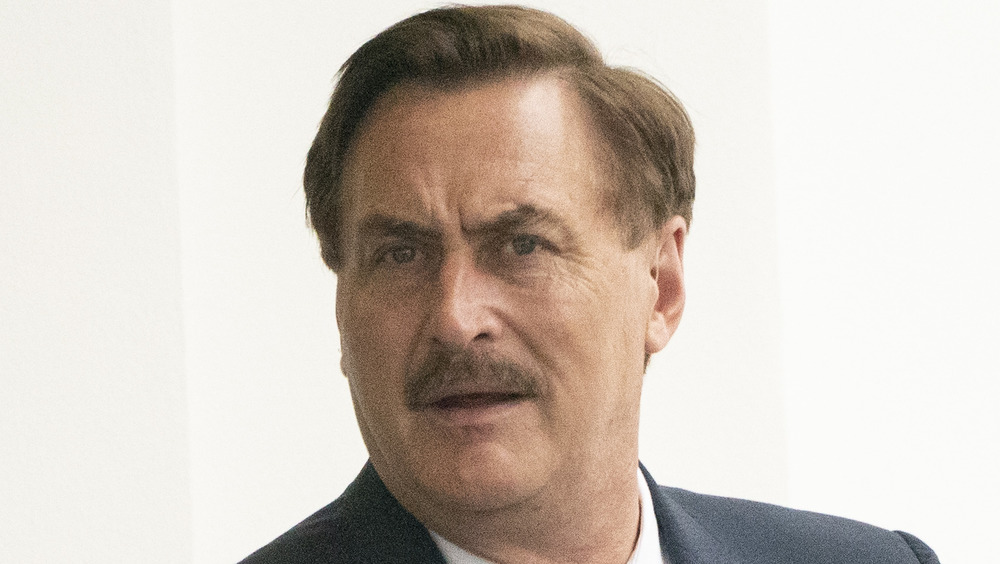 Bloomberg/Getty Images
According to Mike Lindell, MyPillow can expect to lose over $60 million in revenue in 2021 due to retailer boycotts. He told Business Insider, "I lost 20 retailers, and it's cost me $65 million this year that I won't get back, OK? There's your story. Print it right. Don't try and twist this." However, Lindell could be liable for much, much more than $65 million.
Lindell's statement comes after the Associated Press published a report confirming Dominion Voting Systems, a company that sells electronic voting hardware and software to the U.S. and Canada, filed a $1.3 billion defamation lawsuit against him. They claimed he used Donald Trump's election fraud claims and conspiracy theories as a way to sell more pillows. 
"Michael Lindell exploited another chance to boost sales: marketing MyPillow to people who would tune in and attend rallies to hear Lindell tell the 'Big Lie' that Dominion had stolen the 2020 election," the lawsuit alleges. "MyPillow's defamatory marketing campaign — with promo codes like 'FightforTrump,' '45,' 'Proof,' and 'QAnon' — has increased MyPillow sales by 30-40% and continues duping people into redirecting their election-lie outrage into pillow purchases." 
It looks like Lindell's alleged promotional and marketing tactics may have worked against him this time.