How Glenn Close And Meryl Streep Really Feel About Each Other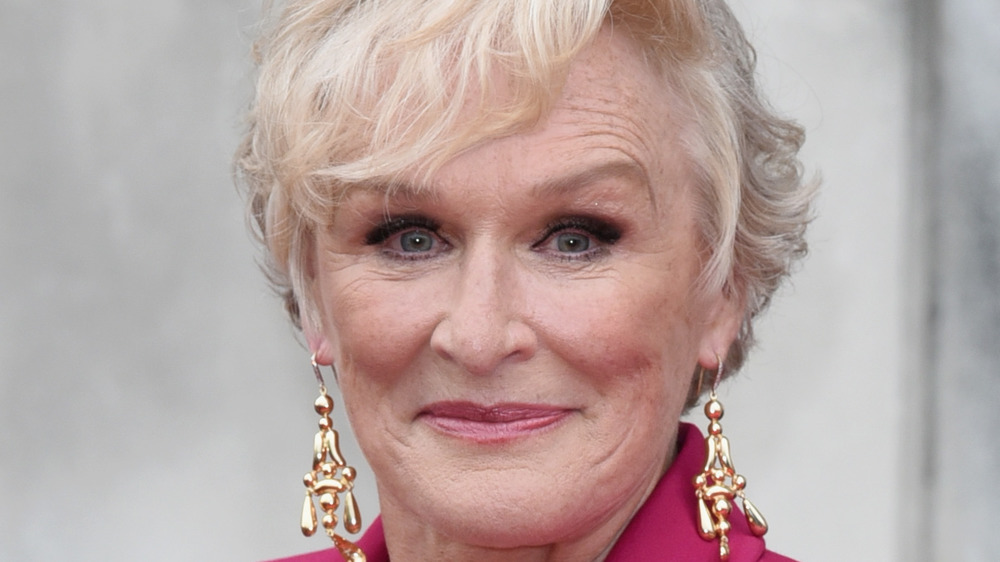 Joe Maher/Getty Images
Meryl Streep and Glenn Close are two of the longest-running and hardest working actors in Hollywood. Both are close in age and are often mistaken for each other, according to Marie Claire. They starred together in 1993's The House of Spirits, which bombed at the box office and was critically panned. Even so, the film's performance didn't deter both actresses from going on to receive critical acclaim. Streep has the most acting nominations in Academy Awards history with her last win coming in 2012 for her portrayal of Margaret Thatcher in The Iron Lady (via Time Magazine). Close, on the other hand, has been nominated for seven Academy Awards throughout her career, but has never won acting's biggest prize, according to Vanity Fair.
Despite how much the two have in common, do they share more than a working relationship? Keep on scrolling to find out how Close and Streep really feel about each other.
Glenn isn't Close with Meryl Streep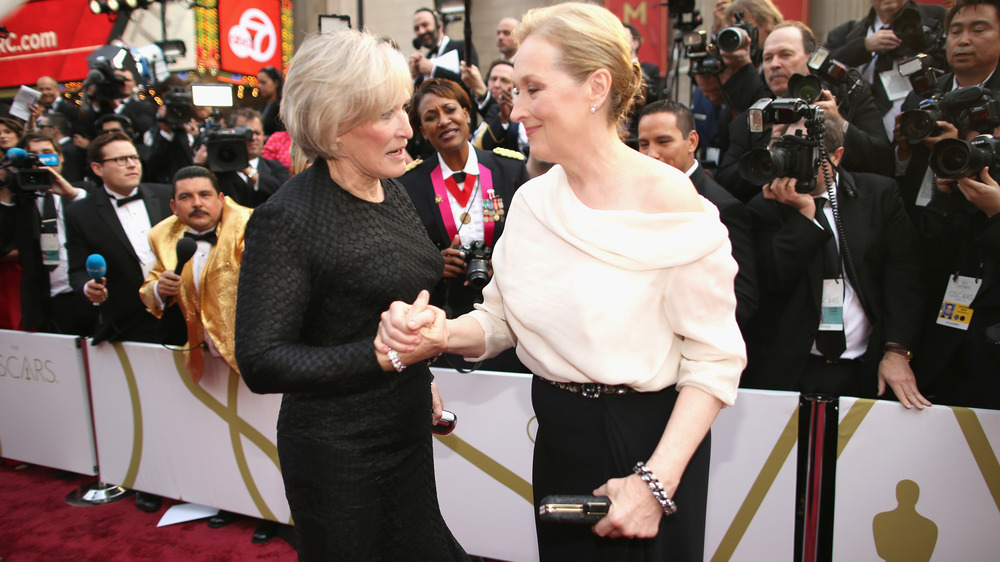 Christopher Polk/Getty Images
Although Glenn Close and Meryl Streep have been acting in Hollywood for decades, the two rarely cross paths on the big screen. The House of Spirits was the only film they've collaborated together on — a fact that Close often has to remind journalists about during interviews. "I have never been close friends with Meryl," Close told The Guardian in 2017. "We have huge respect for each other, but I have only done one thing with her, The House of Spirits." The assumption that they are friends did lead to an interesting exchange, with the Fatal Attraction actress joking that she'd beat Streep in an arm-wrestling match because she's "very strong."
While the media has been fixated on their friendship and perceived rivalry because of their similar stature in Hollywood, Streep does not see Close as a rival. "On behalf of Glenn Close and me, who are often mistaken for each other, there should be no illusions," Streep told The New York Times during a promotional circuit for The Irony Lady in 2012. "I adore her, and I adore her film."
Even if they aren't close friends, Close and Streep have cemented their legacy in film history, and have given us plenty of entertainment throughout the years. Viewers can only hope there will be another film collaboration in the future, as both actresses show no signs of stopping in Hollywood.