What You Need To Know About Tiger Woods' Military Training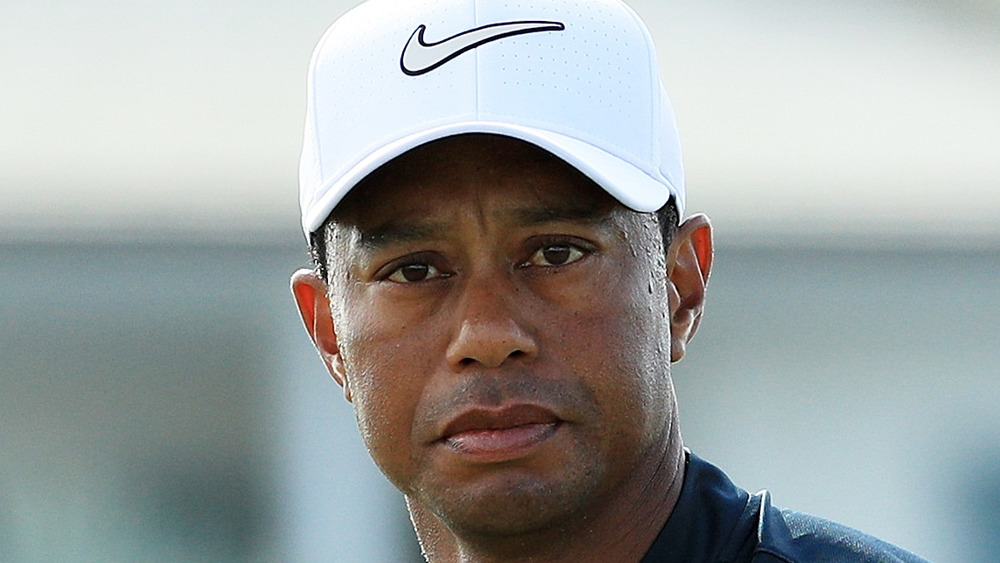 Mike Ehrmann/Getty Images
Tiger Woods has paved a record-breaking career as a professional golfer, but there's a lot more that piques the five-time Masters champion's interest than hitting the golf course all day. Many may not know, but Woods has a huge fascination with Navy SEALs. The athlete's admiration draws from his late father's involvement in the military.
Tiger Woods' dad, Earl Woods, was a Vietnam War veteran and member of the United States Army Special Forces, or the Green Berets, per Business Insider. He completed two tours — his first at Fort Hamilton in Brooklyn, N.Y., while he served as a Special Forces member during his second (via Esquire).
In the new 2021 HBO series Tiger, the two-part documentary explores Woods' journey as he took his "fame and success to new heights" as a golf superstar, as well as the "dark, spiraling road" he went down following multiple major back surgeries and a DUI arrest in 2017. But the revealing series also takes a deep dive into Woods' obsession with Navy SEALs, featuring "never-before-seen-footage and interviews with those who know Tiger Woods best," including his father's friend and biographer, Pete McDaniel (via HBO).
Woods' former longtime caddie, Steve Williams, also appeared on Tiger. The athlete's close friend gave insight into Woods' passion for the military, which Williams claimed was so strong he even considered giving up golf to join the Navy SEALs at one point (via Golfweek). For more on Woods' military training, keep scrolling. 
Tiger Woods took part in several Navy SEAL training programs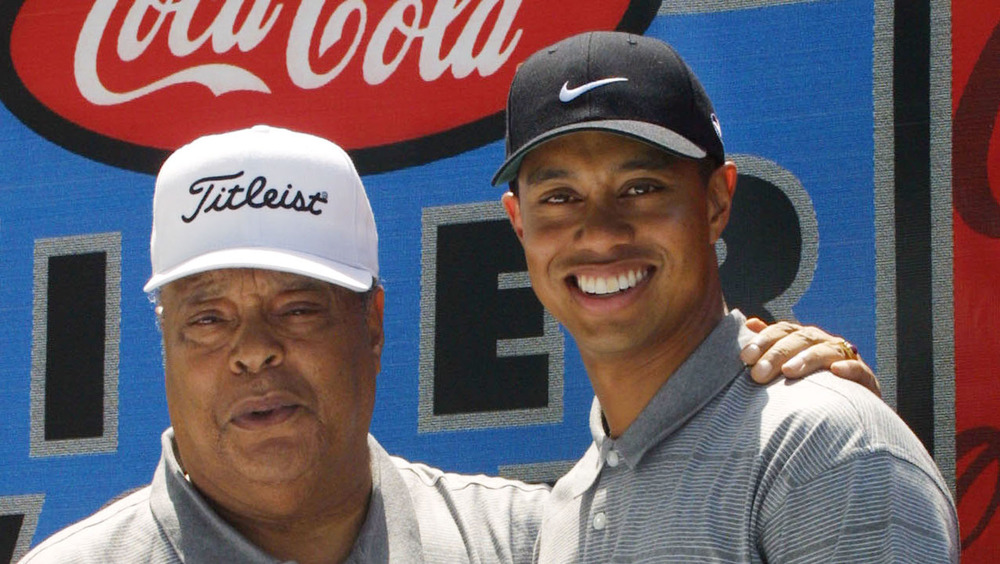 Frederick M. Brown/Getty Images
Tiger Woods always held the military close to his heart due to his father's legacy. In 2006, he visited the Coronado Basic Underwater Demolition/SEAL (BUD/S) training compound for a special tour. It was that time that the professional golfer revealed his dreams of becoming a Navy SEAL one day (via Business Insider).
Woods' father, Earl Woods, died just three months after that visit, and from that moment, his interest in the armed forces skyrocketed. Woods "became obsessed with the Navy SEALs" so much, he started taking part in several training programs. Per Business Insider, he often visited a military facility called La Posta near San Diego.
There, he was taught how to shoot SR-25 sniper rifle and the Sig Sauer P226. In addition to mastering his skills with a gun, Woods was involved in simulator practice at the Kill House, which is where SEALs learn how to perform rescue efforts during a hostage situation. Aside from the physical training, Woods studied books and documentaries for countless hours, as well as became a regular on the World War II-inspired video game Call of Duty (via ESPN).
Sadly, Woods' dream of becoming a SEAL didn't happen, and it seems the Navy's required age limit of 30 wasn't his only setback. "He probably wouldn't have passed the physical," Bleacher Report pointed out in February 2012. "Bum knee at an early age and lousy vision. That would wash him out immediately."