The Truth About Annie Murphy's Husband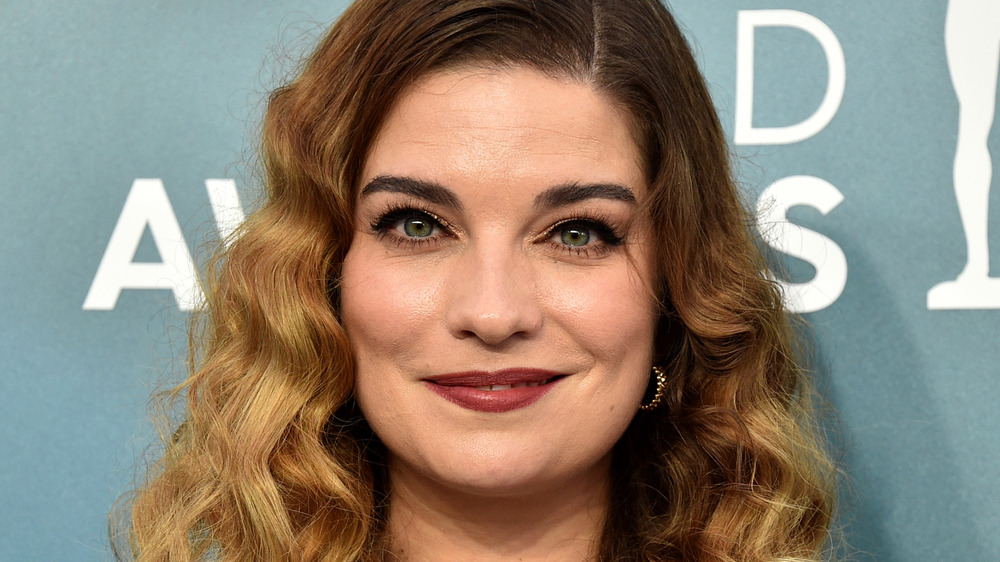 Gregg Deguire/Getty Images
"Ew, David" has become a catchphrase, a meme, and, of course, the tagline that in part garnered actor Annie Murphy her first Emmy award for Best Supporting Actress in a Comedy. The Schitt's Creek star may have become a household name seemingly overnight in 2020, but Murphy has been working in Hollywood since 2007, according to her IMDb page. 
Prior to the six seasons of Schitt's Creek beginning in 2015, Murphy had appeared on Rookie Blue, Good God, and The Plateaus. The role of Alexis in Schitt's Creek changed Murphy's life. "I'm certainly in a different place than I was before the show," she told Harper's Bazaar in February 2020. "[Before the show] I hadn't worked in almost two years...I still can't really believe I got the part in the first place. I feel so lucky that every day I went into work and was schooled by Catherine O'Hara, Eugene Levy, and Chris Elliott."
Now with new series Kevin Can F**k Himself currently filming, Murphy is ready for what's next in her career. Unlike her alter-ego Alexis, Murphy has a decidedly more calm personal life, and has been settled down with husband Menno Versteeg since 2011. Keep scrolling to find out more about her marriage to the musician! 
Annie Murphy is married to a Canadian rocker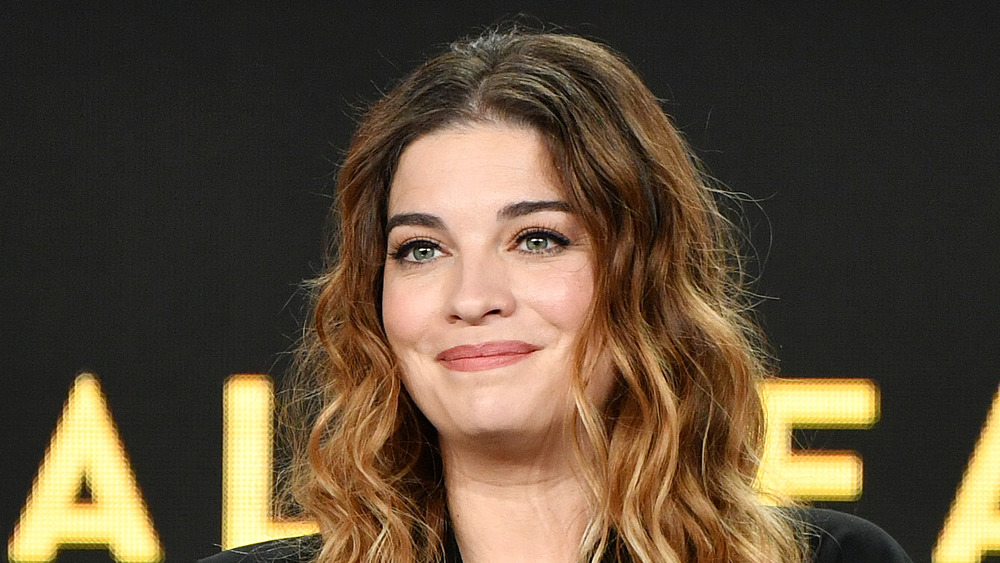 Amy Sussman/Getty Images
It's a maple leaf kind of love! Canadian duo Annie Murphy and musician Menno Versteeg tied the knot in August 2011, per POPSUGAR. Versteeg was the lead singer of band Hollerado but the group split up after 12 years together. While the band called one another "still best friends in the world," they went their separate ways in 2019. 
Versteeg moved on with Anyway Gang, made up of other solo artists like Dave Monks of Tokyo Police Club and Chris Murphy of Sloan, per iHeartRadio. Versteeg also has his own record label, Royal Mountain Records, and encourages signed artists to seek treatment addressing the pressures of touring with a $1,500 mental health stipend. 
Of course, Murphy and Versteeg have collaborated with their respective artistic talents. Versteeg appeared in Murphy's TV series The Plateaus and also co-wrote the famed "A Little Bit Alexis" song in Schitt's Creek, per IMDb. 
In an Elle interview, Versteeg opened up about working with Murphy. "For the first half of Hollerado's career, Annie was a struggling actress—she would get the odd commercial or bit part here and there, but she had a lot of time off. So she would often come on tour with the band, and that would involve sometimes coming onstage to sing with us," he recalled. "We ended up writing songs together...She's one of the funniest people on this entire planet." 
Seems like Murphy found her love story after all!