Jodie Foster's Net Worth: The Actor Is Worth More Than You Think
Amy Sussman/Getty Images
Jodie Foster has been acting for nearly her entire life, and has become one of the most revered actors in the business. Nevertheless, Foster has managed to maintain a low-key and relatively private life, despite her huge successes. She first delved into the Hollywood scene when she was just a child, starring in films such as Tom Sawyer, Freaky Friday, and Candleshoe.
As she grew up, Foster took on more mature and often critically acclaimed roles. In 1977, when she was just 15 years old, Foster received her first Oscar nomination for her work in Taxi Driver. By 1989, she won the coveted Academy Award for Best Actress in The Accused. 
One of Foster's biggest successes came in 1991, when she starred in the thriller The Silence of the Lambs. Though she was already a well-known actor by this point, the then-24-year-old entered a new wave of fame, solidifying her as one of the best actors of all time. With so many achievements in the film industry and a long-lasting career, one question often pops into fans minds: What is Foster's net worth?
Jodie Foster's earnings reflect a long and lucrative career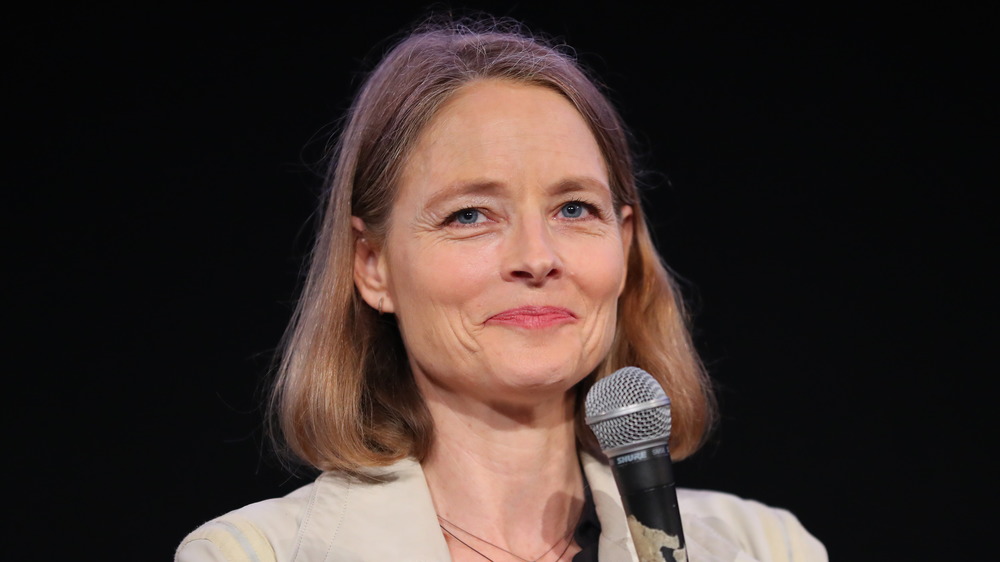 Jb Lacroix/Getty Images
Like many Hollywood actors, Jodie Foster has accumulated a hefty fortune over her career. According to Celebrity Net Worth, Foster has a net worth of $100 million, and considering the fact that she's been acting since the '70s, it's easy to see how she's garnered such a fortune.
While Foster started her career as a child, she grew into some of the most iconic roles of all time. Of course, many people recognize the actor for her role as Clarice Starling in The Silence of the Lambs. The horror film was praised by critics for its storytelling and its performances — Foster won an Oscar that year, as did her co-star, Anthony Hopkins. Throughout the 2000s and the 2010s, Foster would go on to star in a number of other successful films, including Panic Room and Carnage. 
With more than 50 years in the industry under her belt, Foster is looking forward to a continuously-growing career. While speaking with AARP in February 2021, Foster admitted that she's excited to get older and take on more interesting roles. "For a long time, I've been really looking forward to my 60s and 70s — so that I can play more interesting characters on-screen," the actor explained. "I'm sure I will continue to enjoy playing 80- and 90-year-olds even more."
Foster isn't planning on slowing down anytime soon, so we can expect to see her net worth grow even more in coming years.