Why Fans Are So Concerned With Jennifer Aniston's Voice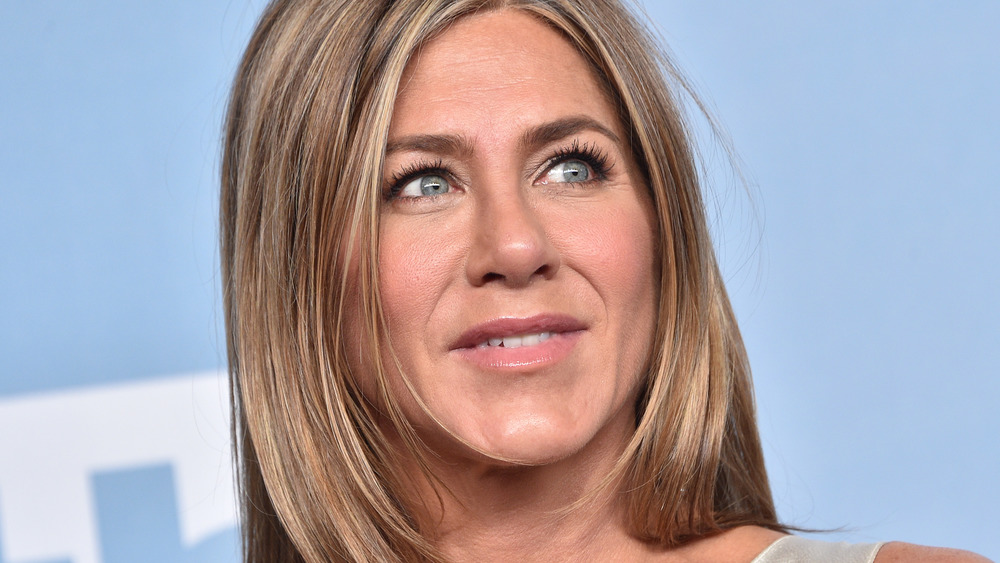 Gregg Deguire/Getty Images
A TikTok user revealed what he believed to be a vocal habit of Jennifer Aniston's on the hit TV show Friends, where she played Rachel Green. According to Daily Mail, the clip emerged on TikTok when one user, cts.trphe, posted a video responding to another user who posed the question, "what is a trope in the media that once you saw it, you can't unsee it?" He prefaced the revelation by saying, "What I'm about to say is going to ruin your life, especially if you are a big fan of the show Friends. If you're a big fan of that show, I'm begging you, scroll away 'cause I'm going to ruin your life."
He went on to expose Aniston's vocal tic, where the actor noticeably clears her throat before delivering lines, particularly funny ones. Then a montage of clips from the show ran, highlighting scenes when the Golden Globe-winning star very audibly cleared her throat before making a joke.
Some TikTok users just thought it was part of Rachel Green's character. "I did notice it sometimes, I thought it was on purpose or part of the character. I didn't know it was a Jennifer Aniston thing," @sarafuz wrote. Others claimed that they already knew about the tic, so it wasn't much of a revelation for them. "REAL FRIENDS fans already knew this! She also def only does it in certain situations," @tealdiamondss wrote.
So, will we get to hear this vocal tic on the Friends reunion?
The 'Friends' reunion is slated to start filming in spring 2021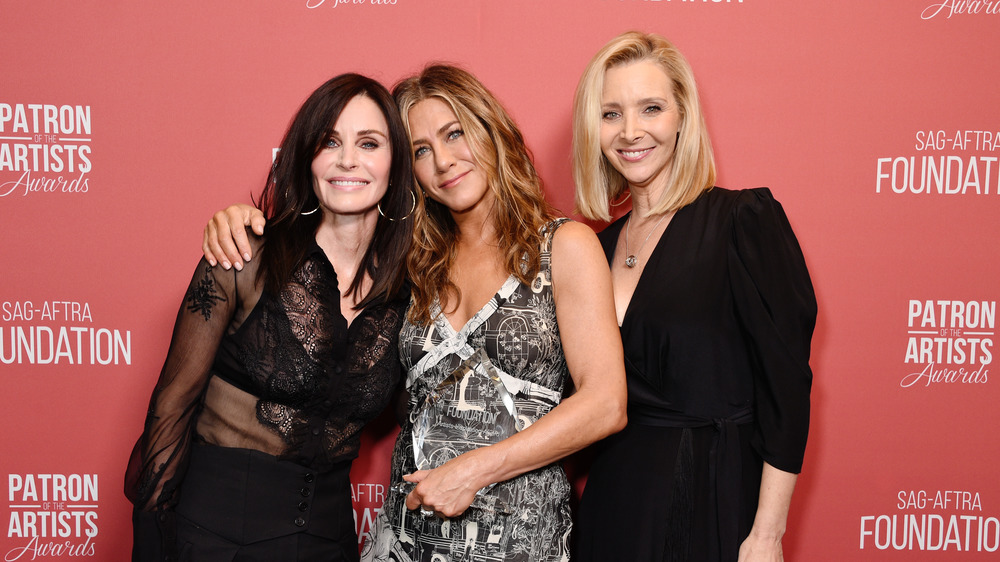 Gregg Deguire/Getty Images
In 2019 it was revealed that an unscripted Friends reunion was set to film and help launch the HBO Max streaming service. However, production was delayed due to the COVID-19 pandemic, per Glamour. Matthew Perry, who played Chandler on the hit sitcom, tweeted out some exciting news in November 2020: "Friends reunion being rescheduled for the beginning of March. Looks like we have a busy year coming up. And that's the way I like it!"
The five other original cast members — Jennifer Aniston, Courteney Cox, Lisa Kudrow, Matt LeBlanc, and David Schwimmer — have signed on to do the special as well, which will be executive produced by creators Marta Kauffman and David Crane and produced by original producer Kevin S. Bright, per Glamour.
The cast will return to its original soundstage at the Warner Bros. lot in Burbank, Calif. HBO Max released a statement explaining this won't be a new episode of the series, but more of a walk down memory lane with the cast sharing insights and anecdotes about filming the show. The statement read, "Lastly, in order to avoid any misunderstanding about what this special is, we want to make it very clear that this is not a new, original episode of the series. The cast will be appearing as themselves, not as their beloved characters."
There's no doubt that Friends fans everywhere are waiting at the edge of their seats for this reunion special to air.