The Truth About Ludacris' Wife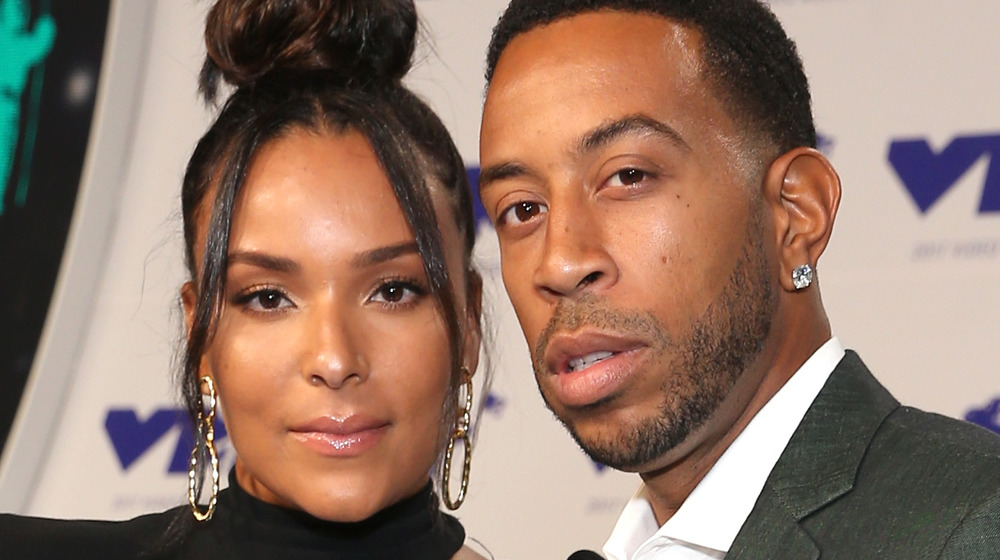 Phil Faraone/mtv1617/Getty Images
Ludacris has been married to his Gabonese wife, Eudoxie Mbouguiengue, for six years. According to AmoMama, the couple got married in secret a couple of weeks after announcing their engagement on Dec. 26, 2014.
The duo first met in 2008 on "Ludaday," a weekend tradition created to bring families and celebrities together. Shortly after, the successful rapper and Mbouguiengue formed a relationship that has been filled with love ever since. In August 2018, Mbouguiengue celebrated the first day they met by sharing a black-and-white snapshot to Instagram of them kissing. "Wow! Today marks 10 years we've known each other. We met August 30, Ludaday weekend 2008, but don't get it twisted he didn't get to kiss these lips until 2009," she captioned the post.
Prior to being in a relationship with Mbouguiengue, Ludacris already had two daughters. In June 2015, Mbouguiengue and Ludacris both welcomed their first child together, Cadence Gaëlle Bridges, per E! News. In May 2018, Mbouguiengue took to Instagram to announce the devastating news that she had suffered a miscarriage earlier that year. Despite being a sad and difficult time for her and her husband, she tried to remain positive and "refused to let the enemy win."
Eudoxie Mbouguiengue created own non-profit organization to help young women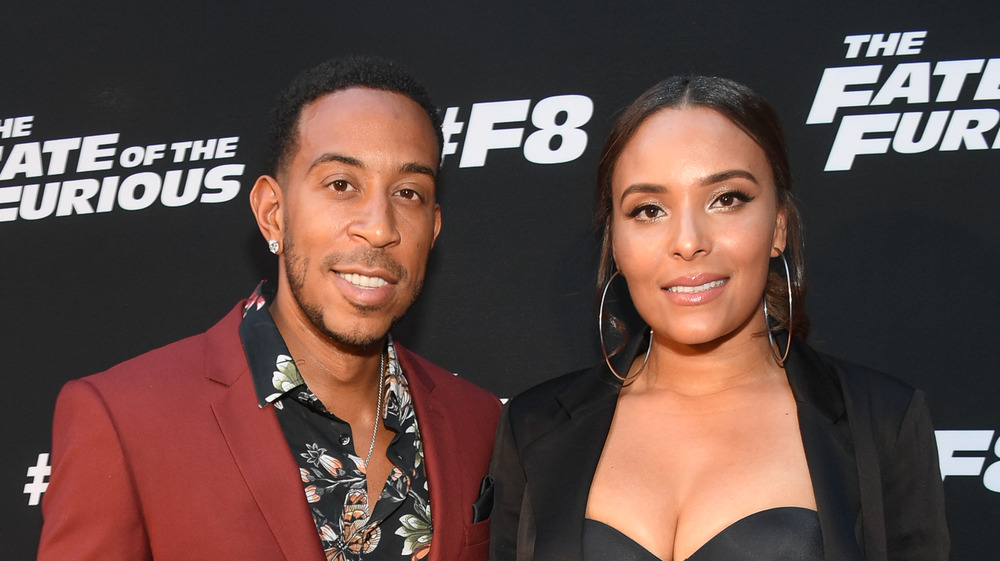 Paras Griffin/Getty Images
Eudoxie Mbouguiengue was born and raised in Gabon, West Africa. Aside from being married to a three-time Grammy Award-winning musician and actor, there is a lot more to this beautiful woman.
Mbouguiengue is the founder of her own non-profit organization, Unspoken Angels, and enjoys giving back to her own community and to those who share similar experiences to her. As stated on the website, their aim is to "support, educate, inspire and empower young ladies of the United States and West Africa, as it provides safe and comforting environments, infused with positive initiatives for females who have experienced verbal, mental and sexual abuses."
Mbouguiengue is a survivor of verbal, mental, and sexual abuse and uses her charity to help give women the courage they need, explaining, "There are few things of more importance to me than to reach back to young ladies who have experienced abuses and be able to help them deal with the hurt, betrayal and feelings of inadequacy that I too have suffered in association with those abuses. This non-profit agency is a vehicle to let young ladies know they are not alone and there is life after abuse."
In 2016, Mbouguiengue released her own book, Unspoken Angel: My Story Through Her Eyes, which she hopes will inspire and empower readers.
If you or someone you know has been the victim of sexual assault, you can call the National Sexual Assault Hotline at 1-800-656-HOPE (4673) or visit RAINN.org for additional resources.