The Real Reason Prince Harry And Meghan Markle Are Disappointed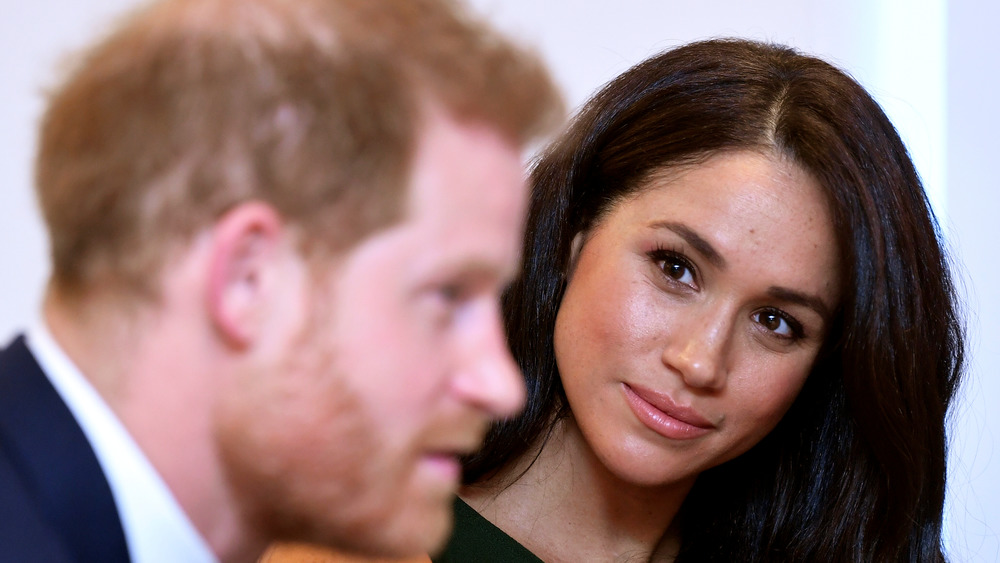 Wpa Pool/Getty Images
In January 2020, Prince Harry and Meghan Markle announced their plans to step back from their roles as senior members of the royal family. In addition to ditching those jobs, they left the United Kingdom, moving to Canada before settling down in California. They have television interviews lined up, a podcast, and a Netflix deal. Considering all of that, pretty much no one expected them to return to their lives as royals.
It was only logical for their former duties to be reassigned to someone else. In February 2021, Buckingham Palace released a statement noting that the two would not be returning as working members of the royal family. Considering that this has been in the works for over a year and they've already moved out of the country, the announcement just seemed like a formality more than anything else. It even included this line (via CNN): "While all are saddened by their decision, the Duke and Duchess remain much loved members of the family." 
Apparently, Meghan and Harry took issue with the statement since they seemingly clapped back at the verbiage. The royal family's statement read (via CNN): "it is not possible to continue with the responsibilities and duties that come with a life of public service," which prompted Meghan and Harry to say (via People), "We can all live a life of service. Service is universal." Prince William reportedly interpreted that as disrespect toward his grandma, Queen Elizabeth II. So, why did Meghan and Harry feel the need to do that? Apparently, they're "disappointed."
Prince Harry and Meghan Markle miss opportunities from royal life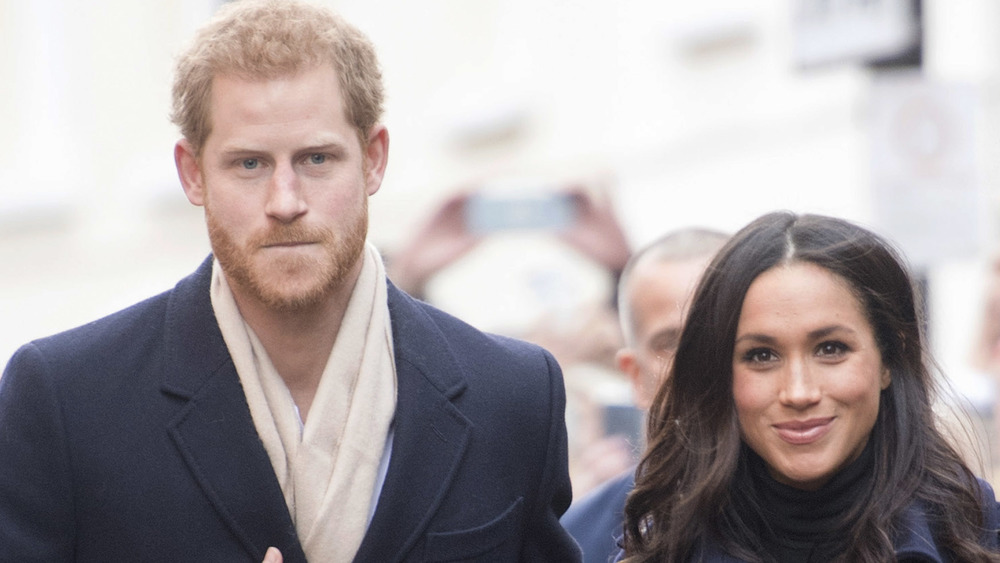 Wpa Pool/Getty Images
When Buckingham Palace confirmed the end of Prince Harry and Meghan Markle's time as working royals, it meant that they had to give up some things, per People. Apparently the Duke and Duchess of Sussex felt "disappointed" by that announcement because they lost "their royal patronages and Harry's military appointments," per an inside source. However, the same insider claimed that "they respect the decision that was reached."
Apparently Harry and the Suits alum wouldn't have been miffed by the statement if "the palace statement simply referred to 'royal' service" instead of public service as a whole. Additionally, some sources say that the issue lies in a "difference between the family and the family business," which is logical since the lines are very blurred between being a member of the family and a "working member" of the family. 
Will Meghan and Harry's decision to end the working relationship deepen the reported rift within the family? Or will it allow them establish a new dynamic? Only time will tell. Or perhaps, they'll just spill the tea during that Oprah Winfrey interview.