Blackpink's Jennie Sparks Dating Rumors With Another K-Pop Star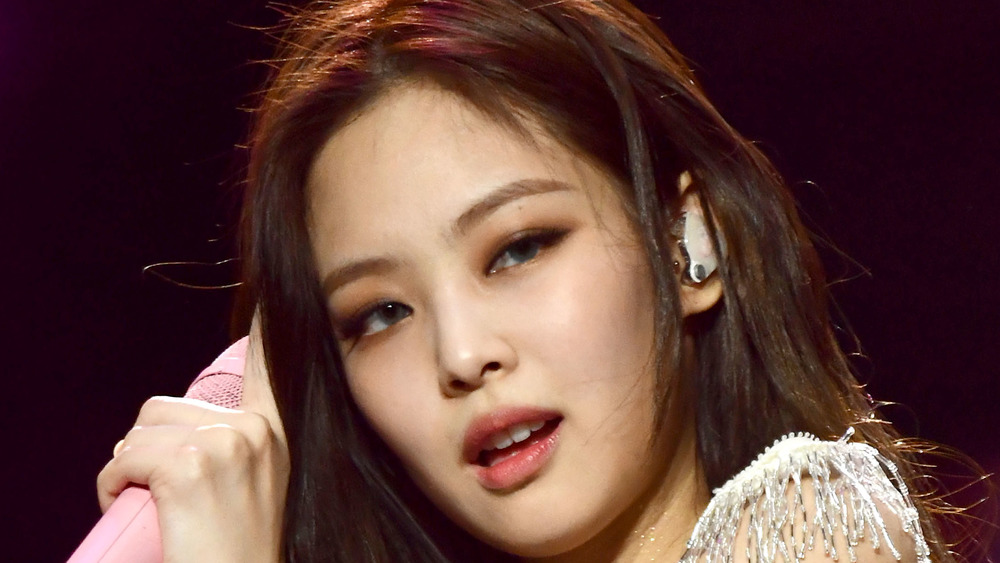 Scott Dudelson/Getty Images
If you know anything about K-Pop, you likely know that Blackpink is one of the biggest groups in the K-Pop verse. Blackpink has broken into mainstream music in a way that no other K-Pop group has been able to do (aside from BTS, of course). They've appeared on American late-night shows, played Coachella, and been the subjects of a Netflix documentary. Blackpink's members – Rosé, Jisoo, Lisa, and Jennie – are now some of the biggest stars in South Korea — and the world
While the Blackpink ladies have definitely set themselves apart from other K-Pop groups, they are still subject to the strict rules that K-Pop artists must follow. Those rules are rumored to include adhering to strict diets, behaving well in public, and refraining from any public romantic relationships. To be honest, it doesn't seem like most K-Pop stars, especially the ladies of Blackpink, have much time for dating anyway considering the amount of music they release every year. After all, K-Pop life is notoriously demanding.
It looks like that might be changing, though, as rumors have been swirling that Jennie is involved in a relationship with another big name K-Pop star.
Jennie might have a famous new boyfriend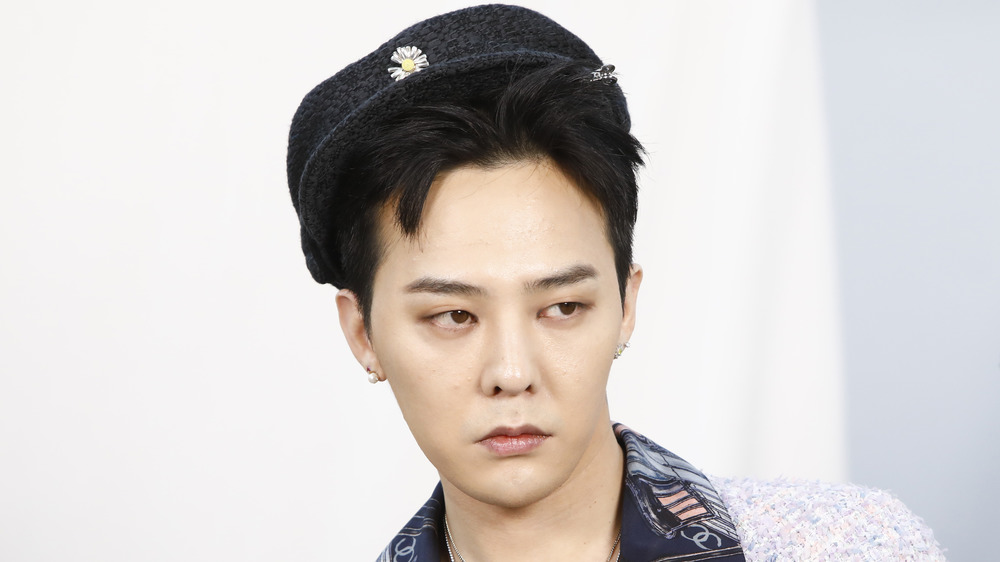 Julien M. Hekimian/Getty Images
K-Pop fans around the world were in an uproar when rumors started swirling that Jennie from Blackpink was dating another K-Pop star. A South Korean news site called Dispatch dropped a story in February 2021 that claimed Jennie and G-Dragon of Bigbang had been in a relationship for at least a year (via Soompi). The outlet also reportedly claimed that Jennie and G-Dragon made a habit of meeting secretly in their respective homes so as not to draw attention from the press or fans. Jennie's manager and YG Entertainment (Blackpink and Bigbang's record label) allegedly approve of the relationship.
Anyone familiar with the world of K-Pop will undoubtedly find this a little farfetched, as dating is big no-no when it comes to YG Entertainment. As recently as 2017, the members of Blackpink confirmed that they were not allowed to date, drink or smoke while under contract at YG, per Korea Boo.
Before you dismiss this story as mere gossip, though, it's important to point out that Jennie admitted there was an exception to the rule. Apparently, two K-Pop stars under contract at YG can date as long as they receive permission from the CEO, per Stylecaster. However, when asked for clarity on the situation, YG Entertainment released a statement that simply read (via Soompi): "We can not confirm anything about our artists' personal lives. We ask for your understanding."
So, is Jennie actually dating G-Dragon? It seems like a definite possibility but fans probably won't get confirmation anytime soon.