Inside Frances McDormand And Joel Coen's Marriage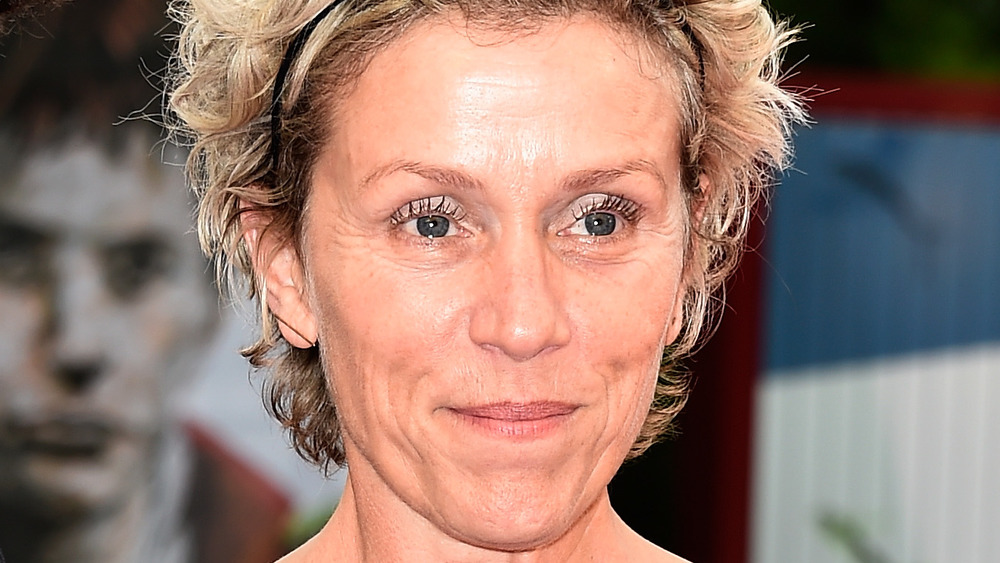 Pascal Le Segretain/Getty Images
More often than not, Hollywood romances have a short expiration date. That is not the case with Frances McDormand and Joel Coen, however, as the showbiz superstars have been going strong for nearly four decades. Throughout the course of their relationship, the Fargo actor and the film producer have reminded us that true love can exist in the entertainment industry.
McDormand and Coen have been couple goals ever since they first met in 1983 when she auditioned for Blood Simple, which happened to be the first-ever movie Coen wrote with his brother Ethan. During an interview with AFP in 2015, McDormand revealed she got a callback for a role in the flick, but she actually declined because she "promised to watch her then-boyfriend make his two-line debut on a TV soap."
However, Coen was not willing to take no for an answer and McDormand was eventually cast as Abby. As they filmed the 1984 thriller, a romance between McDormand and Coen was heating up off-screen, and that same year, the Hollywood duo tied the knot in April (via Good Housekeeping). Since then, the lovebirds have been living a true life of wedded bliss. Keep scrolling for a glimpse inside McDormand and Coen's marriage.
Frances McDormand and Joel Coen have a secret to maintaining their strong marriage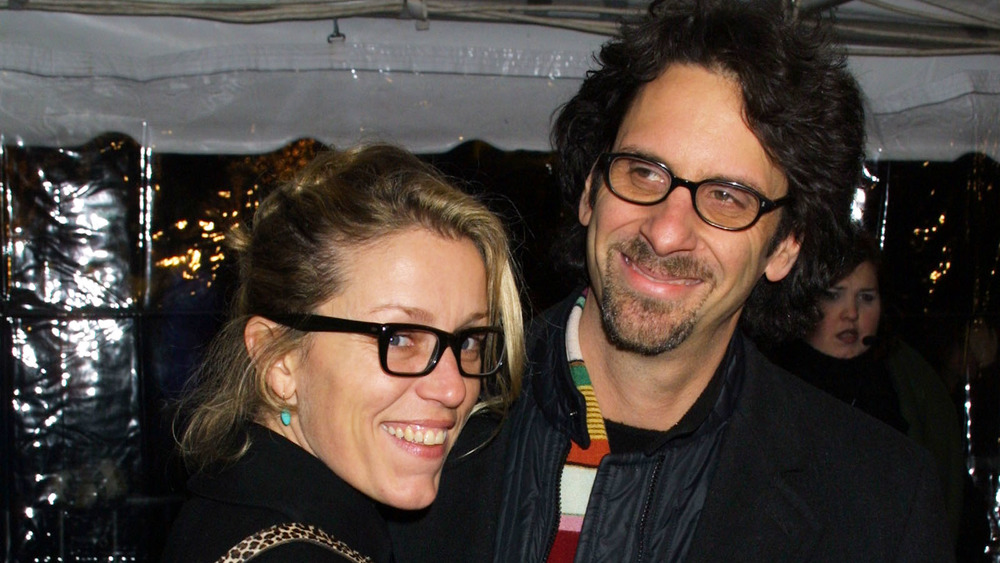 George De Sota/Getty Images
When it comes to managing a strong bond with your partner, Frances McDormand and Joel Coen know what it takes to stay on top of your marriage. Over the years of their romance, the Three Billboards Outside Ebbing, Missouri actor and the Big Lebowski director have made note of what does and does not work in their relationship. Through this, McDormand and Coen have found the secret to their decades-long love story. 
During their 2015 interview with AFP (via Yahoo!), the twosome opened up about the recipe for their happy marriage. "No pressure, darling," McDormand joked with her hubby, while Coen hilariously chimed in, noting it's to "plead the 5th amendment." Giving a more serious answer, McDormand said the pair gets along so well because they have "different stories to tell each other." She explained, "Although we have often collaborated on films, we have both had really autonomous careers and so we have always had new things to tell each other."
As for whether or not they get jealous of each other's fame, McDormand noted, "[P]eople who are not in the film industry always think that would be an issue" — but it has never bothered them. "When you work in the industry, you know how these scenes get constructed. It's make-believe and it's your job to make it believable," she insisted. No wonder their relationship is unbreakable!
Frances McDormand and Joel Coen's love story includes their son Pedro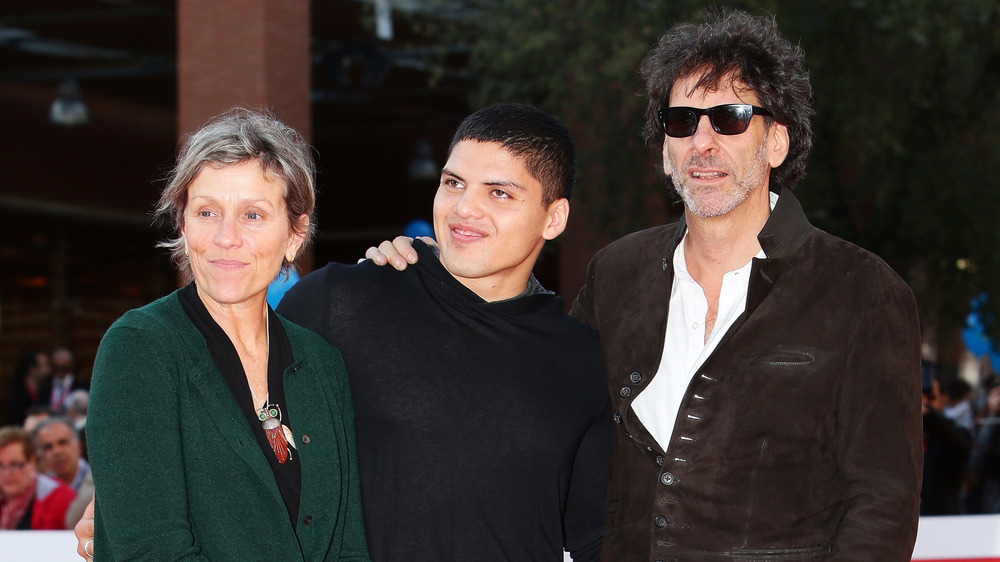 Vittorio Zunino Celotto/Getty Images
When discussing Frances McDormand and Joel Coen's romance, it is important to highlight that the two are the proud parents of their son Pedro. The Hollywood stars became a family of three when they adopted Pedro, who was just 6 months old at the time, from Paraguay in 1995 (via PopSugar).
From the moment McDormand and Coen started their family, the two were extremely protective of their child. As she explained in a 2003 New York Times profile, the Academy Award-winner disliked when strangers would approach her in public when she was with Pedro. "I was taking him to preschool on the bus at the time, and people would interrupt us as if he weren't part of the equation," she recalled. "I really don't like that. He asked me: 'Why don't they talk to me? Why don't they want my autograph?'"
Though McDormand and Coen shielded their son from the spotlight during his childhood days, Pedro seemingly embraced the spotlight as he grew up. In 2015, he walked the red carpet with his mom and dad at the 10th Rome Film Fest. It appears Pedro is also following in his mom's footsteps, as his IMDb page lists he has acting credits in 2018's Myles Raven and 2019's Triple Frontier. In addition to his up-and-coming showbiz career, Pedro is a certified massage therapist and a personal trainer (via Heavy). What a family!