Inside Helena Bonham Carter's Connection To The Royal Family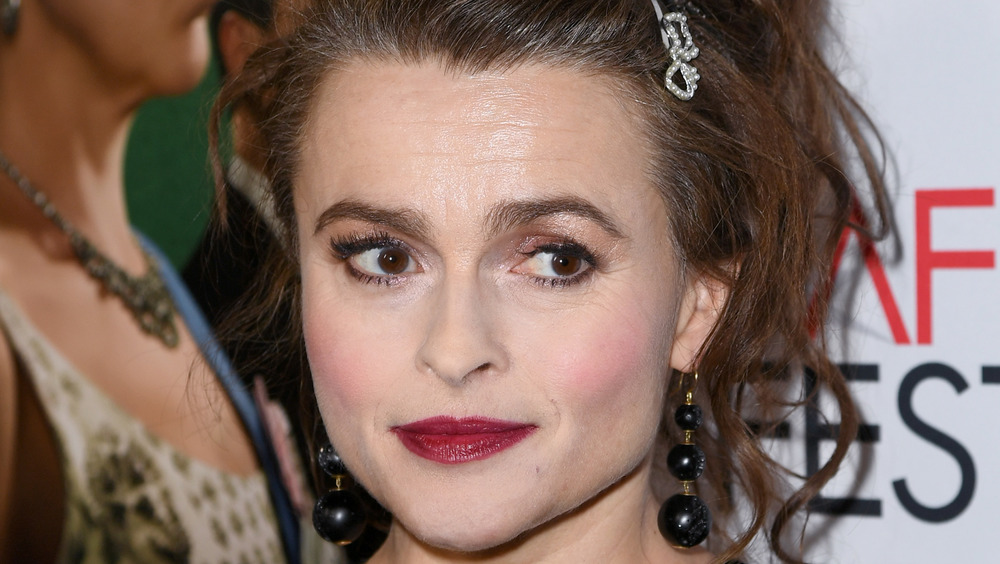 Kevin Winter/Getty Images
When The Crown hit Netflix in 2016, Vanessa Kirby played Princess Margaret. However, the show's cast switches every couple seasons in order to age up the characters and progress the storylines years at a time. Helena Bonham Carter took over for Kirby for the show's third and fourth season, but she didn't jump at the opportunity immediately. She actually waited until she got the seal of approval from Margaret herself. Queen Elizabeth II's younger sister died in 2002 "after months of health problems," per People. However, Bonham Carter believes that she got in touch with the late princess via a psychic.
According to The Guardian, Bonham Carter explained, "My main thing when you play someone who is real, you kind of want their blessing because you have a responsibility." Apparently, Margaret reached out via psychic to say she was "glad" Bonham Carter got the part. However, it wasn't as if she gushed over the actress. When Bonham Carter asked how Margaret felt about her playing her on The Crown, the royal apparently said, "You're better than the other actress." However, Bonham Carter didn't know who the other actor was, and, apparently, Margaret didn't want to spill the tea.
"That is a classic Margaret thing to say. She was really good at complimenting you and putting you down at the same time," Bonham Carter recalled. In addition to hitting her with a backhanded compliment, Margaret also gave Bonham Carter some tips on how to perfect the role. However, the royal wasn't the only one who helped the actress prepare.
Helena Bonham Carter met Princess Margaret early in her acting career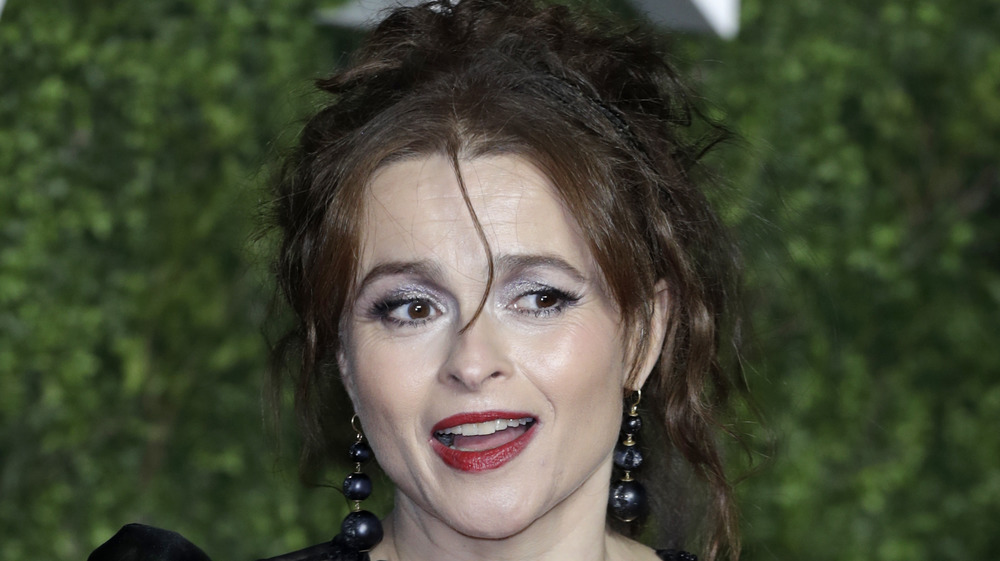 John Phillips/Getty Images
According to The Guardian, Helena Bonham Carter said Princess Margaret advised her to "brush up and be more groomed and neater" to portray her on The Crown. Via psychic, the late princess allegedly told Bonham Carter to "get the smoking right," explaining that a "cigarette holder was as much a weapon for expression as it was for smoking." In addition to that supernatural consultation, Bonham Carter did a lot of research, reading about Margaret's life and reaching out to an astrologist. Bonham Carter shared that she spoke with "three ladies-in-waiting, a couple of relatives, a very close relative and some really close friends" to get insight. 
She also had another personal connection to Margaret, sharing that her uncle, Liberal MP Mark Bonham Carter, was a guard at Windsor who may have also dated the royal. The actor shared, "They always remained good friends. I have photos of them together and they look really dashing as a couple ... It was definitely pre-Townsend," as in Peter Townsend, Margaret's ex. 
The Fight Club actor said that her uncle and Margaret "remained forever friends," which is why it's not surprising that she apparently met her in real life sans psychic. She claimed that Margaret asked her, "Oh Helena ... You are getting better at acting, aren't you?" From the familial connections to the psychic conversation, it just seems like it was truly fate for Bonham Carter to play Margaret.