The Truth About Mandy Moore And Wilmer Valderrama's Relationship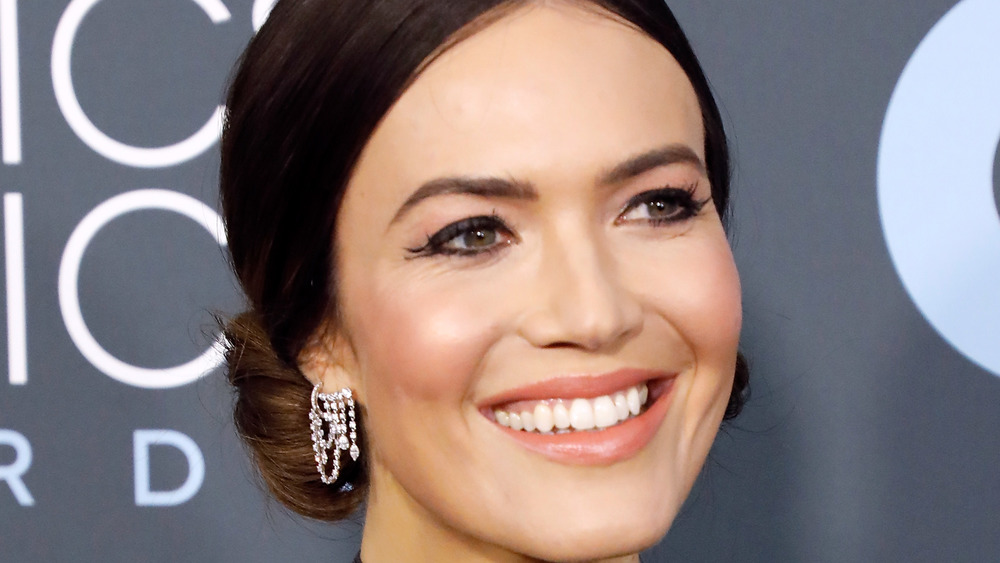 Taylor Hill/Getty Images
Jinx! Mandy Moore posted a sweet message of congratulations on Wilmer Valderrama's Instagram post announcing the birth of his first child on Feb. 21, 2021. And just a couple days later, it was Valderrama's turn to congratulate Moore on the birth of her first child on Feb. 23, 2021.
"Look at that gorgeous angel! Congrats to [you] and your beautiful family and can't wait to meet her!!" Moore wrote on Valderrama's post (via People). And on Moore's post, Valderrama commented (via People), "Yes!!! What an amazing gift, you two incredible souls will be inspiring parents!!" Clearly, the two actors are extremely fond of one another. In case you didn't already know, these two have been buds for decades.
While both Moore and Valderrama have made headlines in the past for their not-so amicable breakups, their split was seemingly the exception. The pair dated for two years way back at the turn of the century, and it turns out their split was just the beginning of a beautiful friendship. Keep scrolling for the whole story.
Mandy Moore and Wilmer Valderrama go way, way back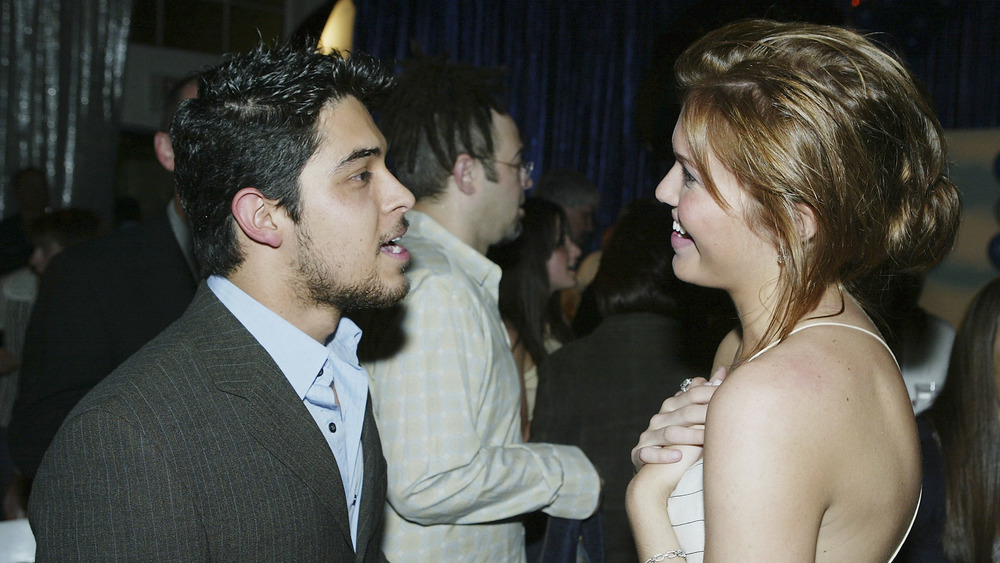 Kevin Winter/Getty Images
Mandy Moore and Wilmer Valderrama first met at a photoshoot when Moore was just 15 years old, the actor and singer revealed during an interview on the Howard Stern Show back in 2018. "He was like my first real, true boyfriend," she said. She and Valderrama dated from 2000 and 2002, per People, and remained friends after they broke up. However, that's not to say their friendship didn't have its ups and downs too.
In 2006, also on the Howard Stern Show, Valderrama infamously told the radio host that he had taken Moore's virginity when they were dating when she was a teenager, which Moore immediately refuted. In an interview with Elle later that year, she called the comment "utterly tacky, not even true," adding that it "hurt [her] feelings because [she liked] him."
During Moore's 2018 Howard Stern Show appearance, she said, "I love him and I still love him, and he's a very good friend and that's why I was so shocked by it. Because not only was it a fib, but it was so unlike him — it was so uncharacteristic."
All that being said, the past drama seems to be water under the bridge now. In fact, the exes even feature one another in their Instagram posts. For example, in 2016, Moore took to the social media platform to share a sweet selfie with Valderrama, writing, "Love this guy. Friends for over 16 years." Valderrama was also a guest at Moore's 2018 wedding, where she tied the knot with husband Taylor Goldsmith.
It seems miracles can happen.