Hannah Berner Dishes On The 'juicy-Lukeness' Of Summer House Season 5 - Exclusive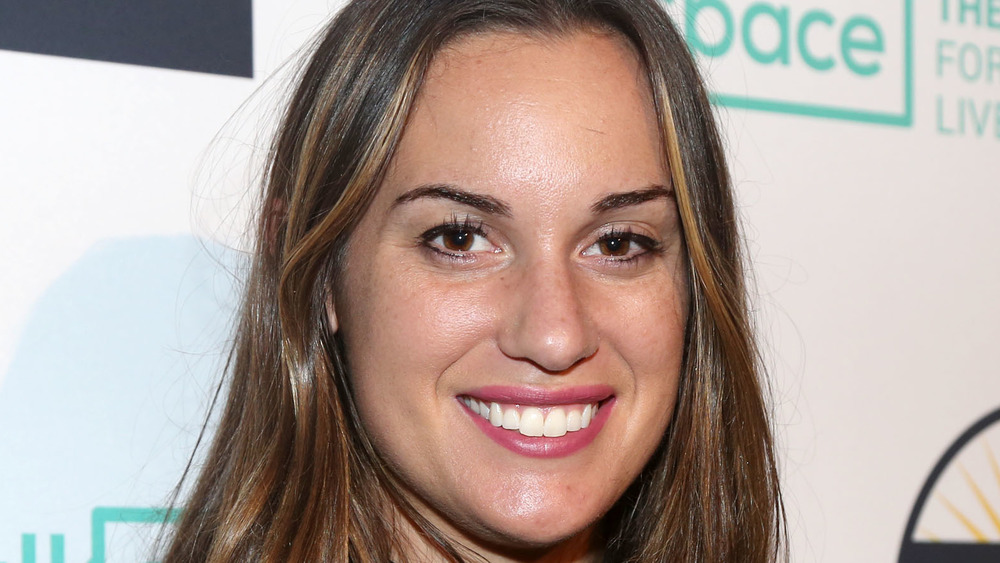 Bruce Glikas/Getty Images
In February 2021, Summer House launched its fifth season on Bravo. Of course, there would be partying. Of course, there would be canoodling. And of course, there would be feuding. However, this would also be a Summer House season like no other, since it would be the first to be shot during a global pandemic. Summer Housers, enter quarantine. The cast — who fans have come to know through all kinds of weekend hookups and epic levels of partying — was suddenly required to pivot and support their respective work weeks while "quaranteaming" together. 
The Season 5 premiere had its share of poolside drama whispers, pointed fingers, and sloshing espresso martinis. But it also had work laptops propped awkwardly on card tables, Zoom calls with clients, and many of these party people learning for the first time what their housemates actually do all week.
In a Nicki Swift exclusive, Hannah Berner sat down to discuss the transition from party house to workplace/hangout hybrid, the fallout from her "situationship" drama with housemate Luke Gulbranson, the arrival of Ciara Miller, and what to expect from the rest of Summer House Season 5.
Hannah Berner talks life during 'quaranteam' time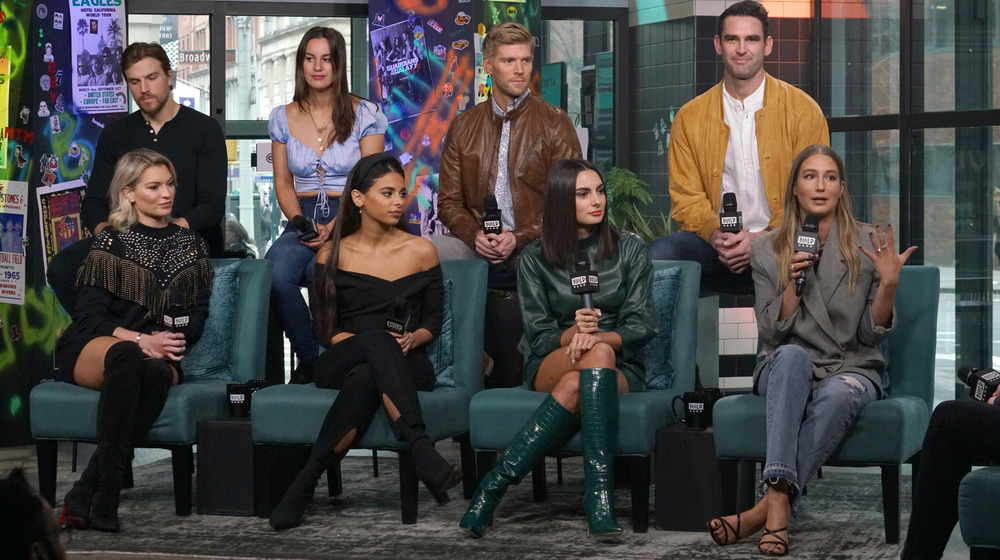 Manny Carabel/Getty Images
"At the end of the day, I never wanted it to feel like this co-working space with no HR," Hannah Berner said of her intentions going into "Quaranteam" mode for Summer House's fifth season. "I wanted it to be fun. I didn't want it to feel like prison with a pool. Some people were a little more structured," she explained, adding, "You definitely understand us more." 
Still, it was a different dynamic. Hannah said that, in previous seasons, there was time to decompress in between the highs and the lows of the weekend. "I got to go home, shut the lights in a dark room, call my mom, talk out everything I did, reflect on it, come back new. Now, you can't go anywhere."
"There were a lot of egos in the house about what people are doing with their careers. Even in the first episode, Paige and I were getting shade." A show like Summer House is nothing without static and drama, but it also hums along on the strength of its cast's inherent chemistry, and that was something that not even quarantine could disrupt. Despite the adversity, Hannah is proud of how Season 5 played out. "When you put a bunch of big personalities in the house, you're going to get quality content because no one can leave. You can't just walk away. You have to address all your feeling and confront everyone all the time."
Hannah Berner was caught up in a 'situationship'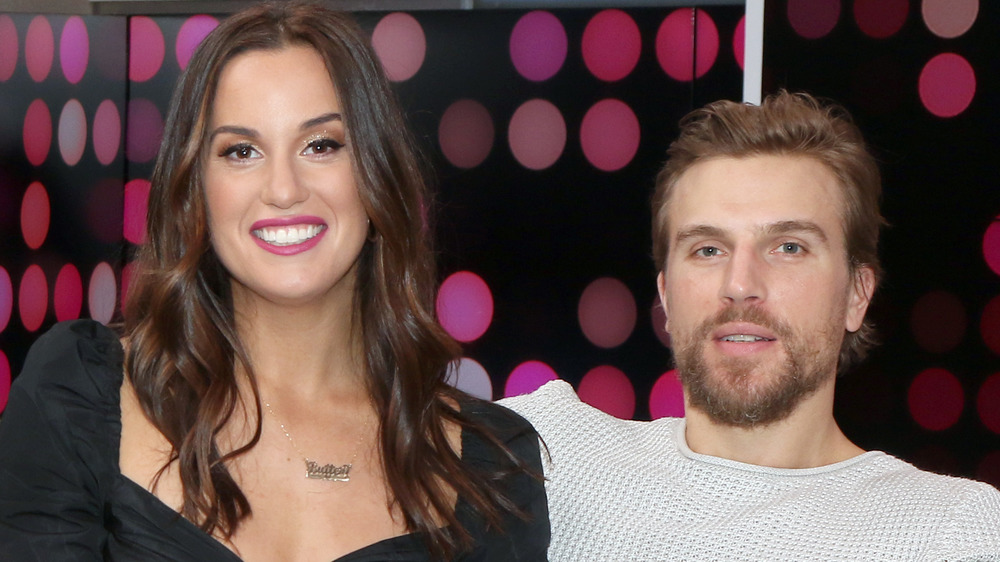 Jim Spellman/Getty Images
A wedge issue dominated the beginning of Summer House Season 5: what's up with Hannah Berner and Luke Gulbranson, and did this dude really return to the house with another woman? Hannah addressed the optics. "I know when a guy is being a f**kboy and having sex with you and not texting you back," she told Nicki Swift. "This was a whole weird situationship that I was caught up in." She explained, "I found myself in this girlfriend situation that I didn't sign up for, where when I say he calls me every day, it was like he's telling me I'm the person he calls when he has any kind of emotion." 
Hannah continued, "I was like, 'How did I get here? I didn't sign up for this.' So when he's calling me three times a day during quarantine and we have at least some kind of special connection that I'm very confused about. Then, he brings a girl, and he doesn't tell me about it."
Still, Hannah wasn't going to make her problem with Luke become a problem with Ciara, who she'd only just met. "I'm not about to get mad at her," she said. "Clearly, I'm just being part of a story and I'm being manipulated in some type of way." She added, "I sat her down and I asked her everything I needed to know and she was surprised at some things, too." Ultimately, Hannah isn't worried about Luke. "I think he's probably never known what kind of stupid plan he had in his head. I was like, 'We are two way smarter girls than him.'"
Hannah Berner says the cast 'definitely signed waivers'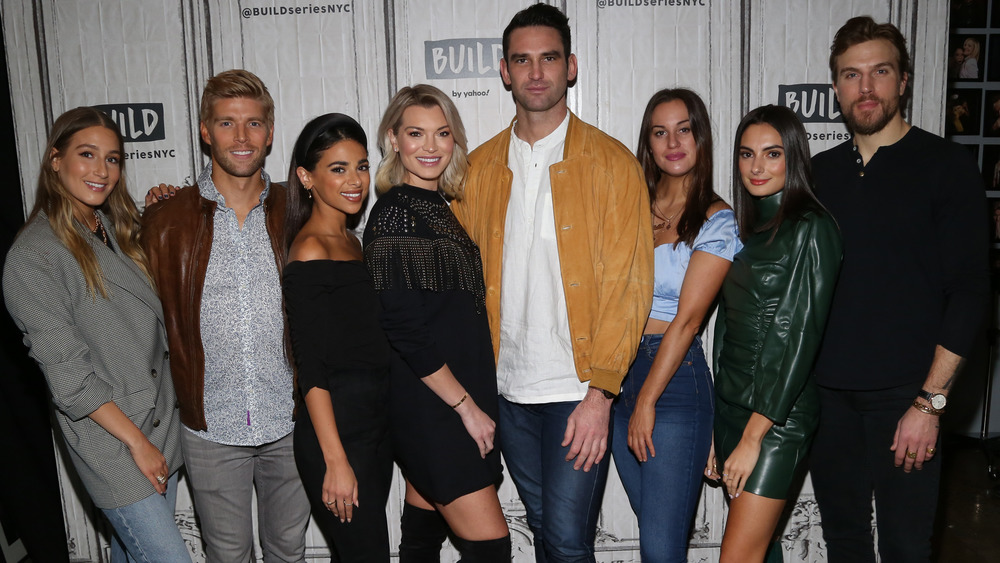 Manny Carabel/Getty Images
So, what other feuds, makeups, breakups, hookups, and hangovers does Summer House Season 5 have in store? According to Hannah Berner, "the season does not disappoint. I promise." A trailer for the show featured one clip that felt tailor-made for viral fame. "Why do I have to be attacked by a little blonde leprechaun?," a tearful Hannah cries. She says people have already told her to put it on a T-shirt. "It's so funny because I don't even remember saying that, but I remember the pain. I was trying to find a light."
Of her ongoing feud with Lindsay Hubbard, the Bravo star is also resigned to find a light. "Lindsay and I, when we get bad, we get so bad." Hannah's stance? "We have to be stuck together for six weeks, so let's just rewind." She added, "She's someone whose brand is based off of getting activated and going f**king crazy, so you can't get mad when someone jokes about you being crazy."
One more question about what's to come during Summer House Season 5: Was that a roller skating party happening in the backyard? "That's exactly what it was," Hannah said. "It was violent," she noted, adding, "To be honest, because it was quarantine, we had to think of a lot of fun things to do. ... So, they throw on the roller skates and it was a bloodbath, between the alcohol and people who've never roller skated in their lives." She quipped, "We definitely signed waivers."
Summer House airs Thursdays on Bravo.