John Boehner Has Some Choice Words For Ted Cruz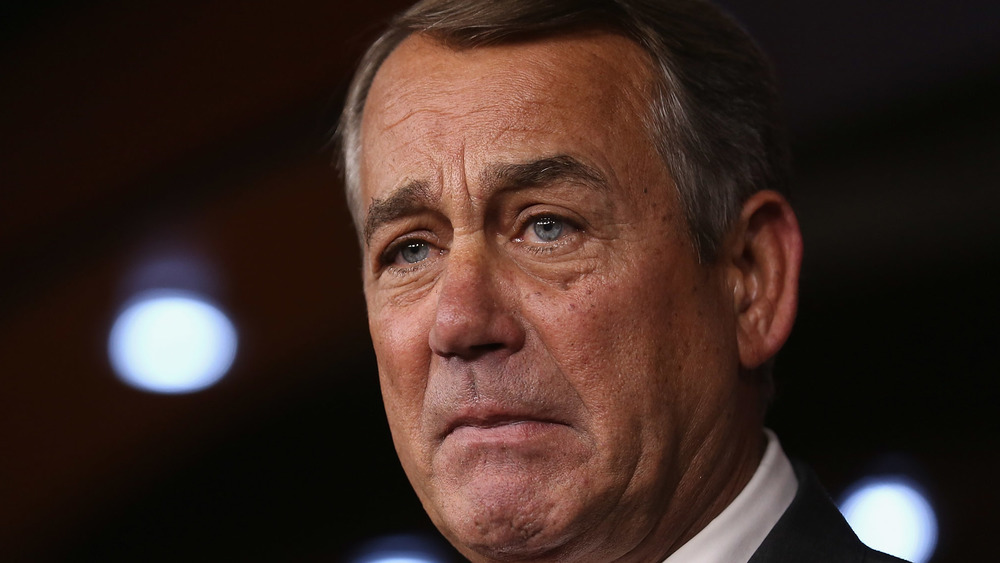 Chip Somodevilla/Getty Images
Former House Speaker John Boehner went off-script while recording his audiobook, telling Texas senator Ted Cruz "go f**k yourself."
Sources told Axios that Boehner slipped in various expletive-filled asides while recording the audio version of his upcoming memoir. The book, "On the House: A Washington Memoir," will reportedly divulge "colorful tales from the halls of power, the smoke-filled rooms around the halls of power and his fabled tour bus." Boehner, who left the House in 2015, added more color in his recording session by adding, "Oh, and Ted Cruz, go f**k yourself."
On Twitter, the Republican shared an image of himself recording the audiobook with a glass of red wine in his hand. "Poured myself a glass of something nice to read my audiobook. You can blame the wine for the expletives," he wrote.
"I can confirm there were some off-script moments during his recording of the audiobook," Boehner spokesman David Schnittger admitted to Axios, saying that the politician "pretty much just let it fly" and wasn't going to restrain himself. "He's not really interested in being anything other than himself these days. That is kind of the spirit of the entire project."
Even when Boehner was trying to restrain himself, though, he still didn't hold back on letting his feelings about Ted Cruz known. 
Boehner previously called Ted Cruz "Lucifer in the flesh"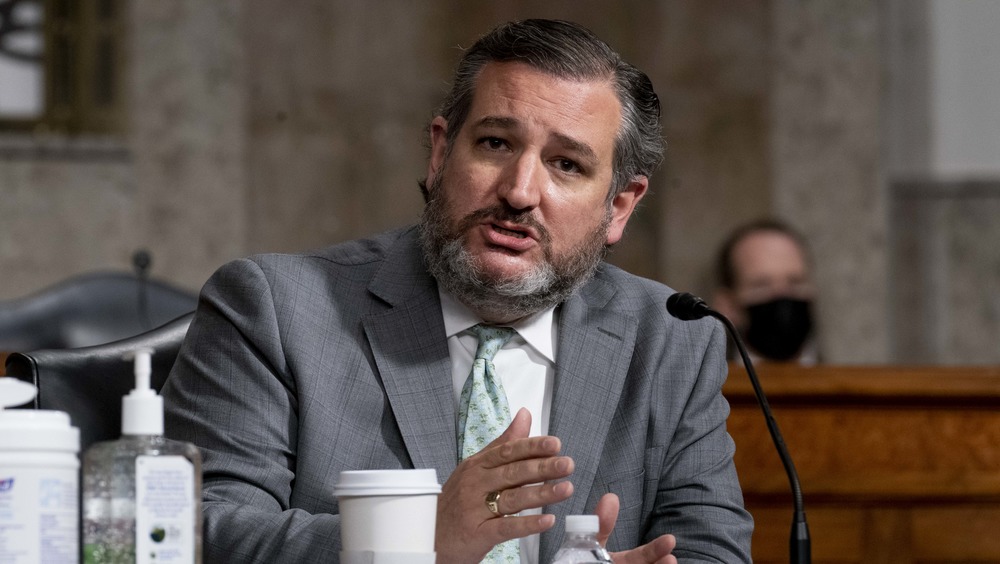 Pool/Getty Images
John Boehner's dislike of Ted Cruz, who has never had many friends in his own party, has been common knowledge for years.
In 2016, Boehner described the Texas senator as "Lucifer in the flesh," according to The Stanford Daily. "I have Democrat friends and Republican friends. I get along with almost everyone," Boehner claimed in a speech at Stanford, "but I have never worked with a more miserable son of a b***h in my life."
As Vox reported, the pair clashed during Barack Obama's time in office due to Cruz advocating for government shutdowns, sabotaging any compromise with the Democrats. Boehner, who was trying to keep the government open, publicly called Cruz a "jackass" at a 2015 fundraiser, and called him one again on the Sunday morning TV program Face the Nation.
The senator's unpopularity among fellow politicians, even Republicans, wasn't a secret. According to CNN, fellow senator Lindsey Graham jokingly observed in 2016 that "if you killed Ted Cruz on the floor of the Senate, and the trial was in the Senate, nobody would convict you."
And Cruz's 2021 Cancun controversy seems unlikely to win him any new allies; Cruz has been widely condemned for flying to Mexico with his family while his state faced a deadly winter storm and mass power outages. As the Independent reported, the scandal has caused his approval rating among Republican voters to plummet by 23 percentage points.