Ted Cruz Reveals His Wife's Thoughts Over Her Leaked Cancun Texts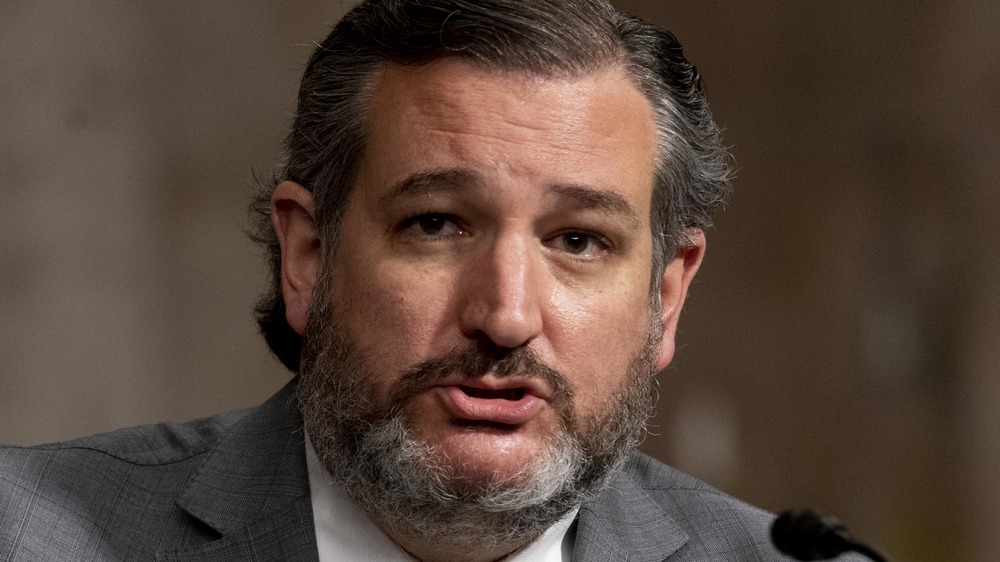 Pool/Getty Images
Senator Ted Cruz faced an onslaught of scrutiny and backlash after he was caught traveling to Mexico during a deadly winter storm in his home state of Texas, USA Today reported. He was forced to make a U-turn and return to Houston after being called out for leaving while millions of Texas residents went without heat, clean water, and electricity. He declared the Cancun trip an obvious "mistake," while seemingly blaming his decision to leave on his two daughters. 
"With school canceled for the week, our girls asked to take a trip with friends. Wanting to be a good dad, I flew down with them last night and am flying back this afternoon," Cruz said in a statement. When flanked by reporters at the airport, Cruz claimed he was "just trying to be a good dad," via Al Dia Dallas. "I'm also a senator and working hard to fight for the state of Texas," he added. In the days that followed, Cruz faced more criticism after sharing photos of himself passing out water to local communities, via the New York Daily News. 
Though he took the backlash in stride, one member of the Cruz family was upset over their private text messages being leaked to the press. 
Heidi Cruz was 'pretty pissed' over her leaked texts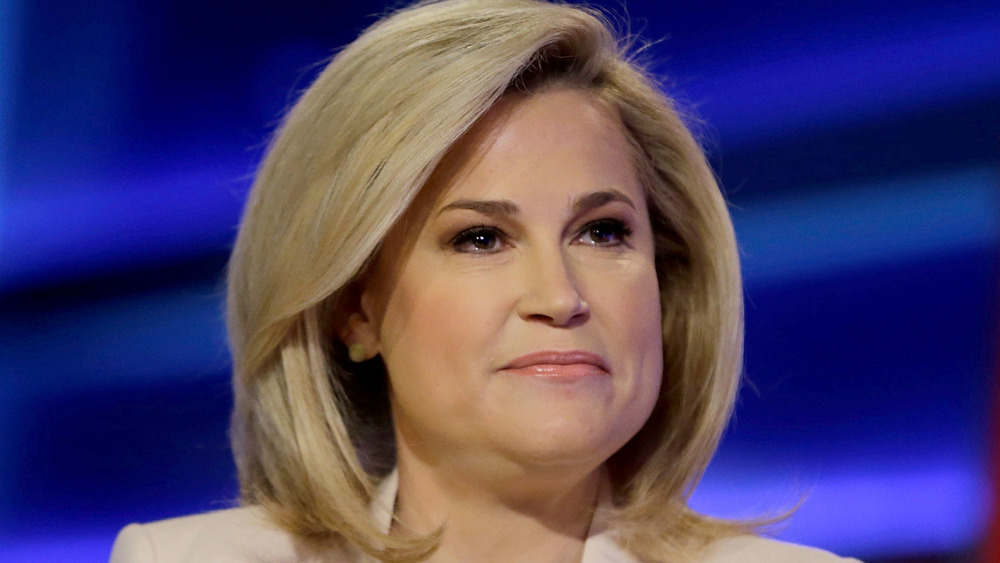 John Lamparski/Getty Images
When Ted Cruz planned his tone deaf Cancun getaway, his wife Heidi Cruz reportedly invited neighborhood friends on the trip, as well, the New York Post reported. "Anyone can or want to leave for the week? We may go to Cancun there is a direct flights at 4:45pm and hotels w capacity," Heidi said in a group text chat that surfaced online. "Are you guys warm enough .... We have a fireplace! Let us know. Our house is FREEZING tho is why we stayed w ..... last night couldn't stand it anymore," she added. 
But after being betrayed by one of the neighbors who received the text invite, Ted shared how angry his wife was at the backstabber. "I will say Heidi's pretty pissed at that," the Texas senator revealed during an appearance on the Ruthless podcast in February 2021. With the invite being sent to local Republican and Democratic politicians who live in his community, Cruz noted "how ridiculously politicized and nasty" people can get when it comes to the leaked texts. 
"Here's a suggestion: just don't be a–holes," he added. "Like, just, you know, treat each other as human beings have some degree, some modicum of respect." We are sure his local Texans will agree with him when it comes to politicians showing "respect" to others, as many felt he lacked said values when he opted to leave them "FREEZING" in the cold.