These Ted Cruz Family Beach Photos Are Causing An Uproar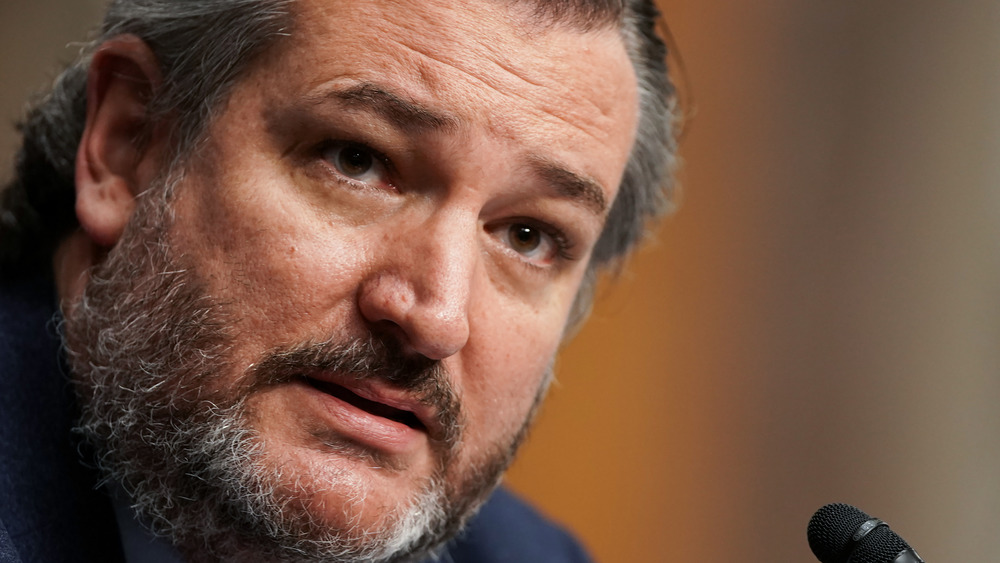 Pool/Getty Images
Texas Senator Ted Cruz's Cancún vacation scandal doesn't seem to be dying down. The politician and his family were spotted on Feb. 18, 2021 at the airport leaving for an ill-timed vacation to Cancún, Mexico, according to CNN. Sure, heading to a tropical resort is an understandable way to escape the cold winter. Cruz and his family, however, did this as a winter storm was ravaging the state he represents in the senate, leaving millions of his constituents without heat, power, or water.
On Feb. 19, CNN reported, the senator flew back to Texas and admitted to reporters that the trip was a mistake. "Frankly, leaving when so many Texans were hurting didn't feel right and so I changed my return flight and flew back on the first available flight I could take," Cruz said, according to CNN.
If you notice from the senator's comments, only he returned to Texas. Cruz's family — his wife Heidi and their two daughters — remained in Cancún, according to the New York Post. Read on to find out more about what the rest of the Cruzes were up to.
Ted Cruz's family had a beach day in Cancun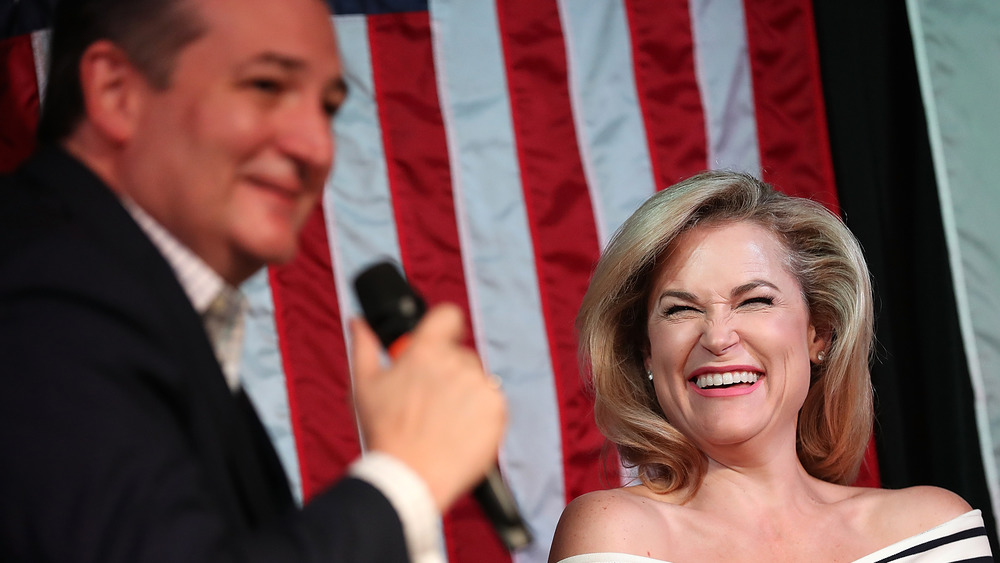 Justin Sullivan/Getty Images
While Texas Senator Ted Cruz has returned to his home state, his wife Heidi and their two daughters remained on vacation in Cancún, Mexico. In photos and videos published by the New York Post, Heidi Cruz wore a red bikini while spending time on the beach with the two young children. Neither Heidi nor her kids were seen wearing masks.
According to The New York Times, Heidi texted her friends on Feb. 17, 2021, saying that the Cruz family home in Houston, Texas, was "FREEZING." Subsequently, she invited them on the family's last-minute trip to Cancún. New York Magazine reported that the Cruzes didn't have functioning heat or running water when they decided to leave for the trip. Reporter Michael Hardy tweeted that the Cruz family home regained power on Feb. 18. Even so, Newsweek reported that protestors gathered outside the mansion that day, calling on the senator to resign due to the scandal.
More importantly, more than 70,000 people in Texas still didn't have power, according to PowerOutage.US, and CNN reported that officials said these outages could last for days. As of Feb. 19, 2021, 14.9 million residents — more than half of Texas' population — had disruptions in water or power service during the state's devastating winter storms, according to CNN. Sixty-two percent of Texas counties across the state have been affected.
Meanwhile, the Cruz family beach photos and videos have upset people on many levels.
Ted Cruz's family beach photos led to backlash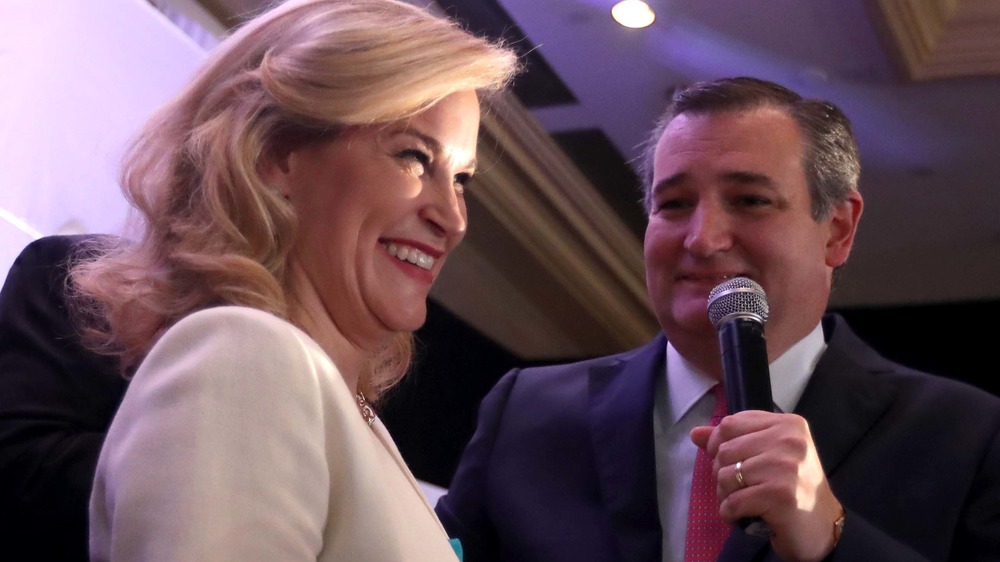 Justin Sullivan/Getty Images
Senator Ted Cruz's family remained in Cancún, Mexico as he returned to his home state, Texas. Many Twitter users reacted passionately to the photos of his wife, Heidi, and their daughters, having a beach day on the trip.
Many on Twitter pointed out that not only were Heidi and the children on the beach as the Texas situation grew direr, but they were vacationing during the COVID-19 pandemic and not wearing masks in photos published by the New York Post.
Some were concerned about the Cruz family's privacy. Republican commentator Matt Whitlock tweeted in response to the photos, "Ted's not there. So now we're just sending paparazzi after his wife and kids?" Another Twitter user defended the family's vacation, saying that it's only the senator who's responsible for helping the state he represents. 
One angry user tweeted, "@tedcruz is trash. Such a joke and his wife is no better. A complete insult to the state of Texas and politics. Way to abandon your state."
As of this writing, people are still reacting strongly on both sides of the Cruz family fiasco. But one thing remains clear: Texas needs help.