Why Twitter Went Wild About Ted Cruz's Cancun Trip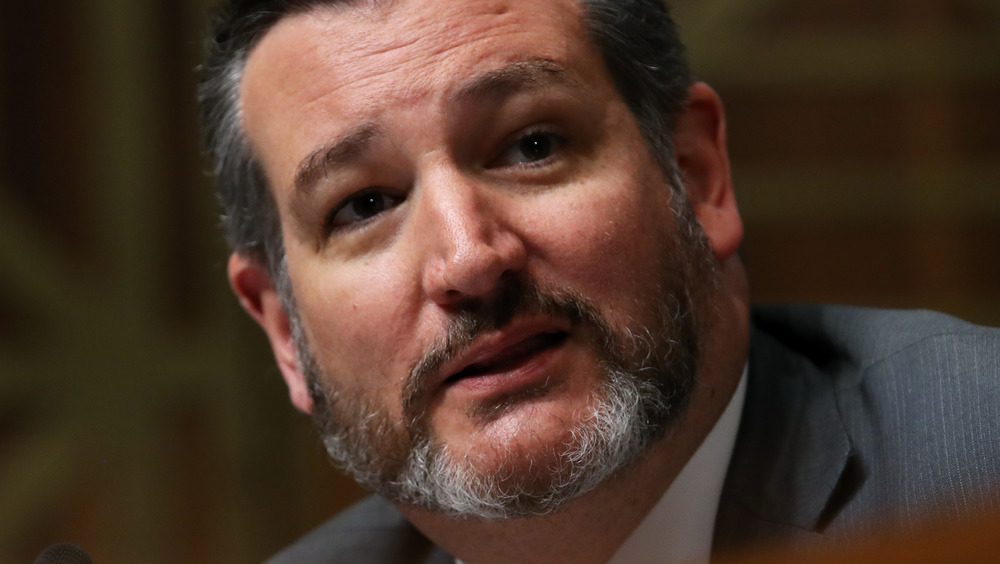 Win Mcnamee/Getty Images
Sen. Ted Cruz flew to Cancun, Mexico for vacation as millions of his fellow Texans grapple with a catastrophic power grid failure, leaving them without power or water during life-threatening cold temperatures. As a result, Twitter wasted no time roasting Senator Cruz over his family vacation during a huge crisis for his constituency. 
Critics of the now-embattled senator didn't hold back, including Rep. Alexandria Ocasio-Cortez, who scorched Cruz by invoking another of his recent scandals with this tweet: "If Sen. Cruz had resigned back in January after helping gin up a violent insurrection that killed several people, he could've taken his vacation in peace. Texans should continue to demand his resignation." 
MSNBC's The Reid Out joined the excoriation, tweeting a pithy quote from political consultant Matthew Dowd: "There was a common expression about Ted Cruz. Why do people take such an instant dislike of Ted Cruz and the answer is it saves time. This does not surprise me at all that Ted Cruz has done this."
Keep reading to learn more about why Twitter went wild about Cruz's Cancun trip.
Ted Cruz's shifting statements about his Cancun vacation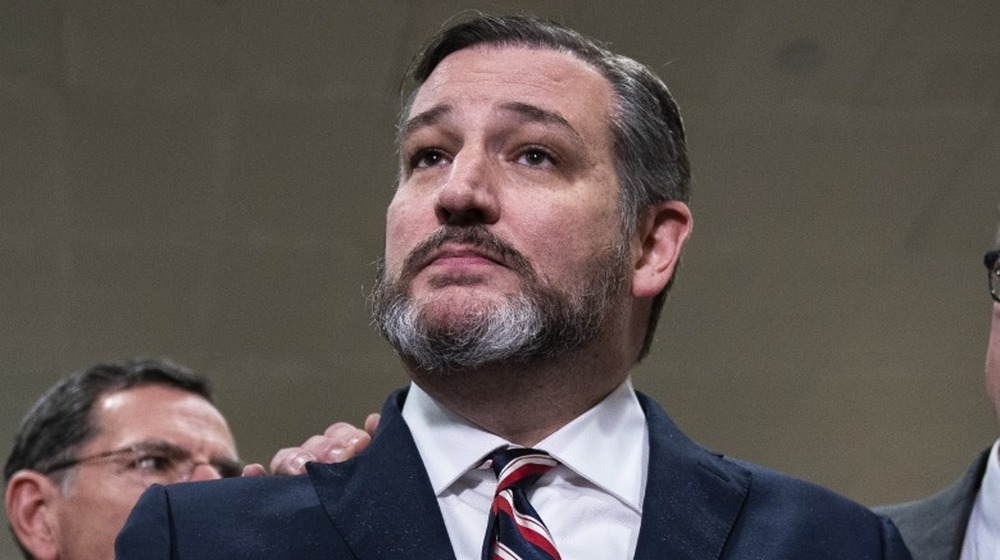 Drew Angerer/Getty Images
Sen. Ted Cruz's camp went radio silent for over about 12 hours while Twitter took him to task for his Cancun trip. Finally, Cruz issued a statement about his Mexican vacation."This has been an infuriating week for Texans ... Like millions of Texans, our family lost heat and power too. With school canceled for the week, our girls asked to take a trip with friends. Wanting to be a good dad, I flew down with them last night and am flying back this afternoon."
The statement was almost immediately found to be untrue, according to The New York Times: "If Mr. Cruz intended to leave the impression that he meant to stay for only a day, his large suitcase and the group text messages Ms. Cruz had sent planning a longer itinerary suggested he had cut his trip short. NBC reported separately that Mr. Cruz had rebooked his return ticket on Thursday morning."
Cruz's statements, naturally, brought even more ridicule on social media.
Twitter user Andrea Chalup slammed, "Ted Cruz lands back in Texas (after blaming his kids when caught vacationing in Cancun while his state is in a huge crisis). America is home to some of the world's smartest scientists who advance humanity and the dumbest politicians who threaten it." Former Senator Al Franken joined the fray, tweeting a reminder about his famous Cruz quote, "I like Ted Cruz more than most of my other colleagues like Ted Cruz. And I hate Ted Cruz."
It seems like Twitter agrees with Cruz's 'Lyin' Ted' nickname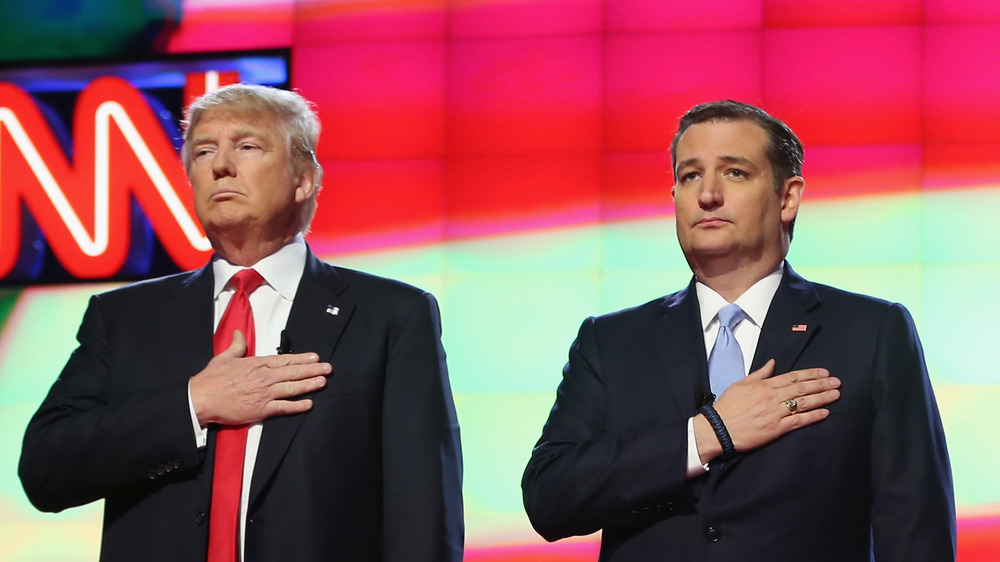 Joe Raedle/Getty Images
Lincoln Project founder Rick Wilson told Texas podcast Yallitics, "We all know Ted Cruz is sort of a political force of nature. He is what he is. You either hate him or you hate him." It is no secret that Cruz is one of the most disliked members of the Senate. Former President Donald Trump called Cruz "Lyin' Ted" during the 2016 presidential campaign, and the nickname has stuck. With the Cancun trip scandal, it seems Cruz may have cemented the nickname forever, since even his supposed family friends have joined his biggest critics in calling foul on him. 
Cruz's less than sincere statement justifying his trip was busted wide open after a friend of his wife, Heidi Cruz, leaked texts to The New York Times. Investigative journalist Scott Stedman tweeted that this proved "the trip to Cancun was not pre-planned and it was not planned by the Cruz daughters."
Daily Beast columnist Julia Davis quoted Hedi's text in her tweet: "Their house was "FREEZING"—and she proposed a getaway until Sunday, inviting others to join them at the Ritz-Carlton in Cancún." But perhaps one of the best tweets about the Cruz's Cancun situation came via sportswriter Jane McManus' twist on the old Mastercard ads: "Hotel room at the Cancun Ritz Carlton: $305. Rapid covid test: $50. Flights from Houston: $257 Knowing that someone in the Cruz friends chat group immediately dimed them out to the New York Times... Priceless."