Here's How Much John Mulaney Is Really Worth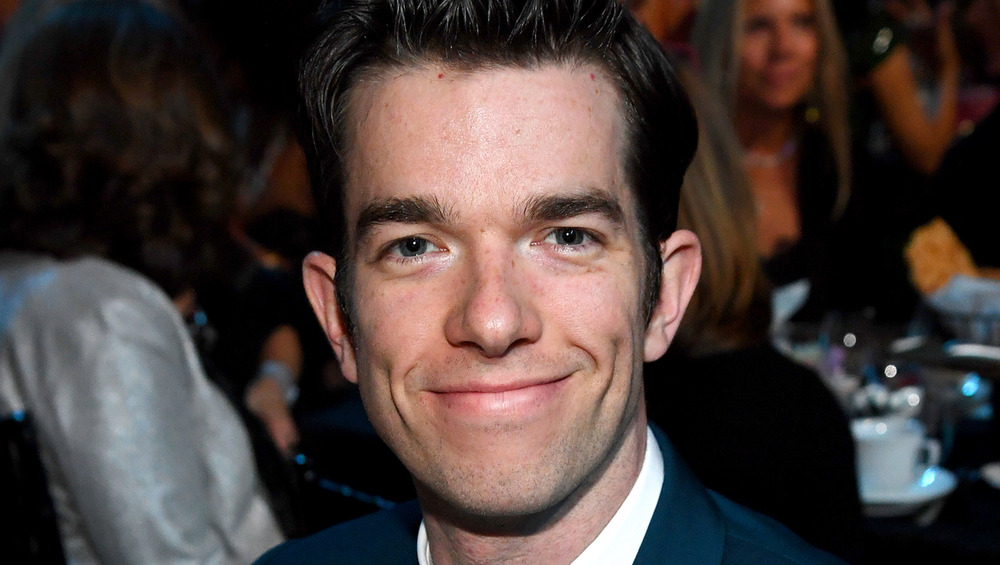 Kevin Mazur/Getty Images
Comedian John Mulaney has a lot to celebrate after he checked out of rehab following a two month stay for alcohol and drug abuse in late February 2021, per Page Six. "John has completed 60 days in rehab and now he's in outpatient sober care. He is doing well, although he is still not ready to return to work," a source told the outlet. While the Big Mouth star doesn't need to work thanks to his impressive bank account, keeping busy could be vital to his recovery.
In the past, Mulaney has been very candid about his struggles with substance abuse, telling Esquire in September 2019 that he started drinking at age 13. In the same interview, he said he's been sober since a bender in 2005 but didn't seek professional help to get clean. However, upon Mulaney's December 2020 rehab stay, another source told Page Six, "Unfortunately, he has struggled [with sobriety] again during the pandemic."
Although he might not be ready to hit the writing room just yet, he previously shared that working is necessary for his mental health. Keep scrolling to see how much the comedian is worth.
John Mulaney is worth a pretty penny thanks to his work ethic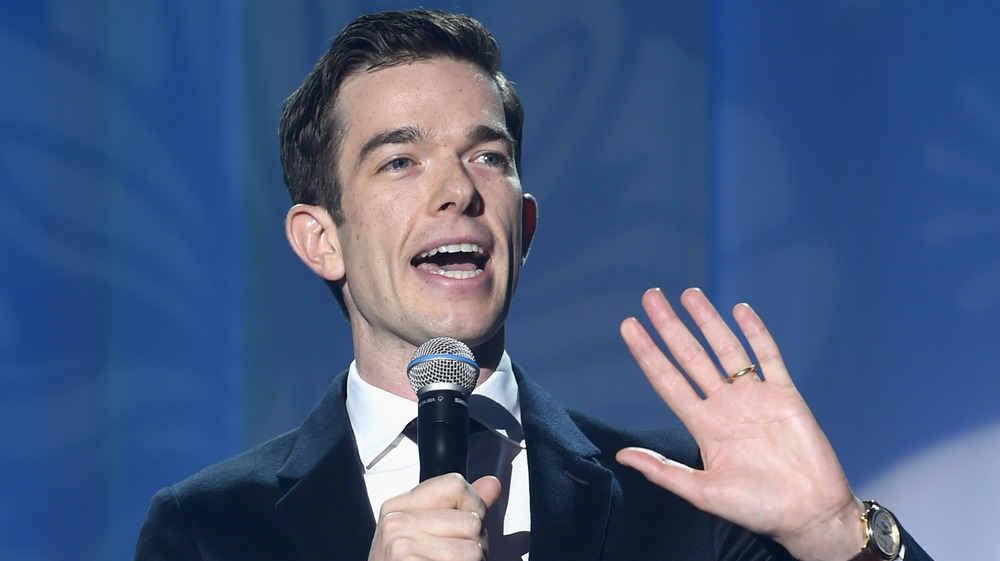 Jamie Mccarthy/Getty Images
It looks like John Mulaney's desire to stay sober pushed his bank account to new heights. For those familiar with his work, you'll recall how his career skyrocketed after he got clean in 2005, perhaps because he threw himself into his work. As a result, the former Saturday Night Live writer is worth a whopping $6 million, according to Celebrity Net Worth.
Following his rehab stint, his drive may once again receive a jump start in hopes of helping him to stay clean. In fact, as he struggled with his sobriety amid the COVID-19 pandemic, he took on a staff writing job on the Late Night With Seth Meyers to keep himself occupied. "I really needed a job," he told Jimmy Kimmel weeks before heading to rehab. 
"One, I like having a boss and having assignments to do," he said to Kimmel at the time, explaining why he'd rather keep busy than take it easy. "When I'm in charge of something ... not so much the best thing." Adding that his psychiatrist thinks work is essential for his mental health, he recalled, "She said to me, 'Without external structure, I don't have any confidence in you thriving' ... and she would know, because I told her everything in my brain." We can't wait to continue to watch Mulaney grow as an entertainer and for his bank account to reach new heights.
If you or someone you know is struggling with substance abuse and mental health, please contact SAMHSA's 24-hour National Helpline at 1-800-662-HELP (4357).