What Steve Harvey Really Thinks Of Michael B. Jordan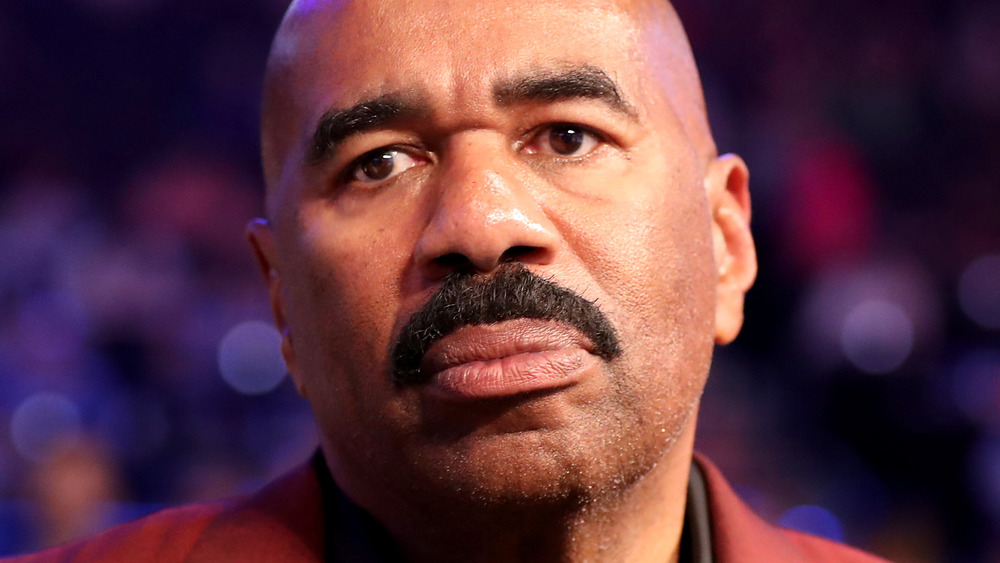 Christian Petersen/Getty Images
When fans found out Michael B. Jordan rented out an entire aquarium for Valentine's Day dinner with his girlfriend Lori Harvey, all of social media "awwed" over the romantic gesture, but Lori's father Steve Harvey had a different opinion.
Rumors first swirled of the Jordan-Harvey romance at the end of 2020, with the couple confirming their relationship via social media after the 2021 new year. The actor and socialite have been a source of conversation, given their status as one of the hottest couples in Hollywood. Lori Harvey took to her Instagram story to share the sweet setup her boyfriend had planned for their first Valentine's Day to see the turtles ("turtle" is Jordan's nickname for Lori). So what did Steve Harvey think about Michael B. Jordan's Valentine's Day antics?
"Yeah, well, good luck, homie," said the comedian in an appearance on Jimmy Kimmel Live!. "You know, Valentine's comes every year, I don't know if you know how this works or not, but I don't know how you gonna top that. But good luck, partner."
Harvey further revealed to Jimmy Kimmel that he doesn't get all the hype around the actor.
Steve Harvey has 'pure hatred' for Lori Harvey's ex-boyfriends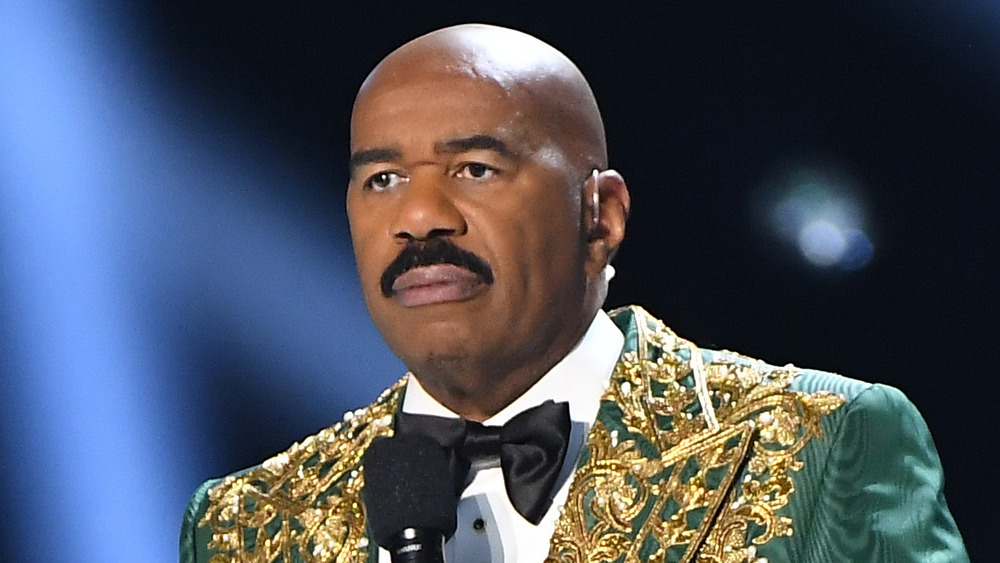 Paras Griffin/Getty Images
On a January 2021 episode of the Steve Harvey Morning Show, Steve Harvey revealed that he actually "likes" Michael B. Jordan. But speaking to Jimmy Kimmel in February 2021, Harvey opened up further about how he really feels about his daughter Lori dating Michael B. Jordan, sharing that he doesn't get the fuss.
"He is a nice guy, yeah, but he is not the sexiest man alive to me at all," said Harvey (MBJ was named People's sexiest man alive in 2020). "I've never been attractive, I knew that. That's why I had to come up with these damn jokes, but this kid — I like him."
The Family Feud host went on to reveal he does think Jordan is "a great guy," and has even met his father, but jokingly isn't so sure "where he's gonna go from here" after Jordan's spectacular first Valentine's Day.
Good news for Jordan, the actor seemingly is the first of Harvey's boyfriends that the comedian approves of, with Steve Harvey admitting to Kimmel he felt "pure hatred" for Lori's exes. The socialite has previously been reportedly romantically tied to Future, Trey Songz, Memphis Depay, and even Diddy.