Here's What Steve Harvey Really Thinks About Lori Harvey's Relationship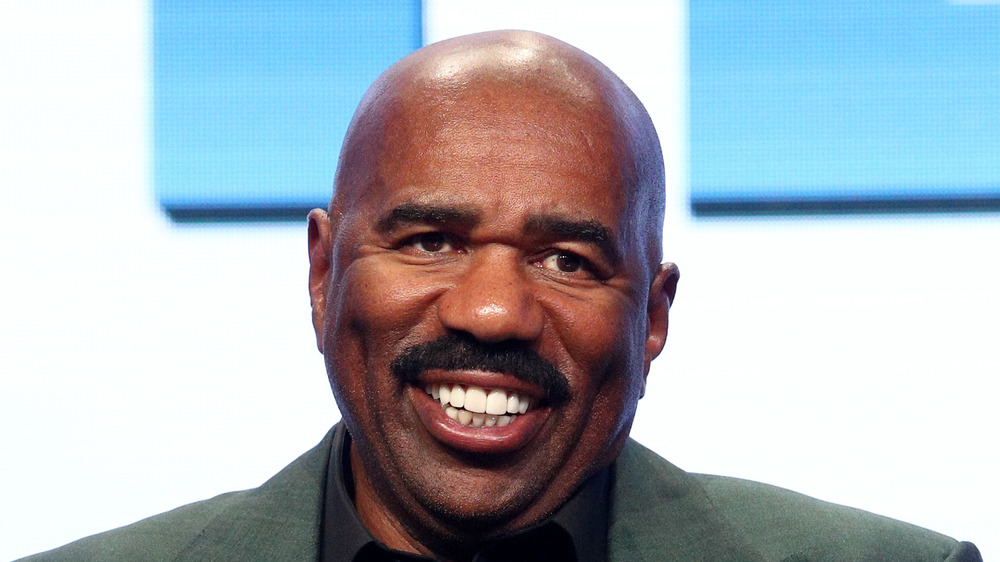 Frederick M. Brown/Getty Images
A father-daughter relationship is one that can't be unmatched. As for Steve Harvey, his stepdaughter Lori Harvey is still a daddy's girl. As any great father would, Steve isn't afraid to admit that he can be overprotective over Lori. In February 2018, the famed talk show host revealed he had Lori's then-fiancé, Dutch professional soccer player Memphis Depay, followed to make sure he was suitable. When asked if his stepdaughter dating a professional athlete scared him on an episode of the Steve Harvey Morning Show, Steve responded (via Yahoo!), "It did in the beginning. But then I had [Depay] followed... She didn't know. She knows now. But when she found out she was upset."
Since her engagement to Depay ended in 2018, Lori has been romantically linked to high-profile celebs such as Trey Songz, Diddy, and Future. Although we don't hear much about Steve's involvement in Lori's love life, the Think Like A Man star did have a few things to say about her beau, actor Michael B. Jordan. Read on to find out what Steve Harvey really thinks of his stepdaughter's blossoming relationship.
Steve Harvey has his eyes on Michael B. Jordan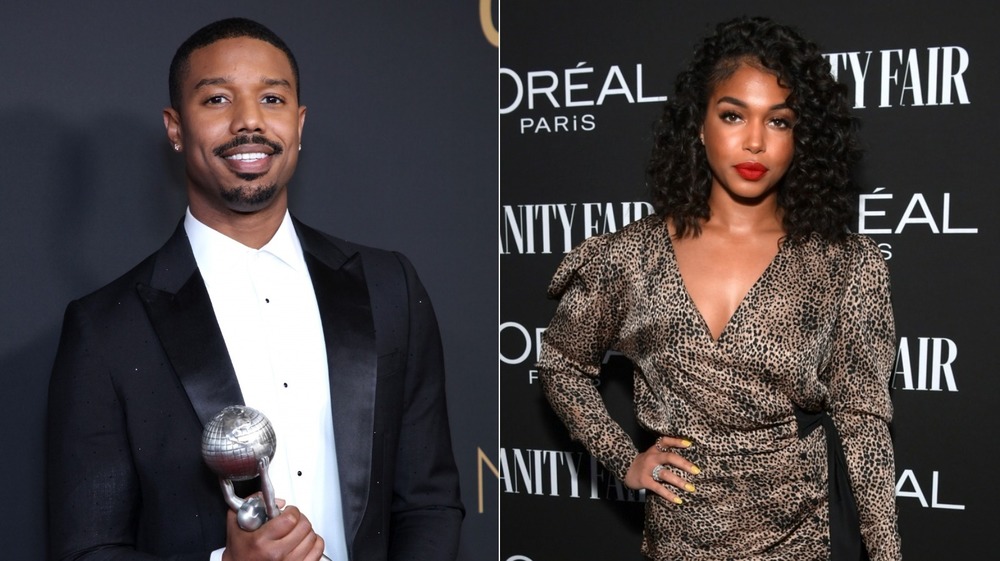 Robin L Marshall, Emma Mcintyre/Getty Images
Unlike Lori Harvey's previous romantic connections, her relationship with Michael B. Jordan is receiving high praise from Steve Harvey. However, the Love Don't Cost A Thing star is letting it be known that his feelings could change at any minute. During an episode of the Steve Harvey Morning Show in late January 2021, he revealed his true feelings on Lori and Jordan's public relationship: "I like this one. I still got my eye on him."
He also explained how he told Lori's previous lovers the same thing, so he doesn't have his hopes up. "I mean I like him, but like I say to all of 'em, 'I might like you, I might approve of you, but I got a thumb-size section of my heart filled with nothing but pure hatred for your a**. Just in case I need it,'" Harvey said (via Complex), adding, "Like right now? Nice guy. But I got this little section partna, where all I gotta do is click a switch and I can hate ya a**. 'Cause you ain't the sexiest man in the world to me! Let's be clear about that."
As for Lori's love life, Steve admits he tries to "stay back" because she's now an adult. "Once they become adults they can go and do whatever it is they want to," he said. "It ain't got nothing to do with your well-wishes, your thoughts, your hopes for them, or nothing else... They have to live their life and learn. And they will learn."