Here's What Glenn Close's Net Worth Actually Is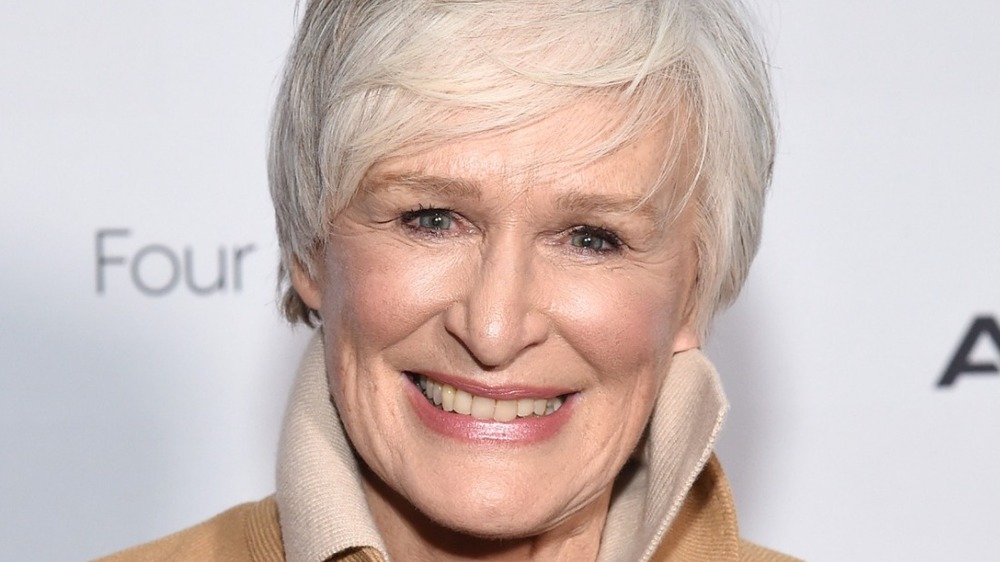 Michael Kovac/Getty Images for Acura
Glenn Close is one of Hollywood's most respected actors. She has been nominated seven times for an Oscar, but she's never won an Academy Award (via GoldDerby). Outside of the Oscars, Close has won 71 acting awards and been nominated for awards a whopping 120 times in her career for her work in film, television, and on the stage. 
In 2015, The Guardian described one reason why Close's career continues to slay as the actor grows older. The outlet wrote, "If there is an easy shorthand for Close, it is the 'strong woman.' She has rarely been one to play shrinking violet types or even straightforward romantic leads. With her strong features and almost aristocratic demeanor, Close excels at formidable, intelligent women who want to be in control."
The sheer variety of Close's work is mind-blowing: she has starred in Shakespeare's Macbeth and also The Simpsons, respectively portraying Lady Macbeth and the recurring role of Mona Simpson on the Fox animated series. But in November 2020, the then-73-year-old star told The Telegraph that she was "just beginning." While fans are no doubt familiar with the Hillbilly Elegy star's work, what is Glenn Close's net worth? Keep reading to learn more about the iconic Fatal Attraction actor and her fortune.
Glenn Close is worth tens of millions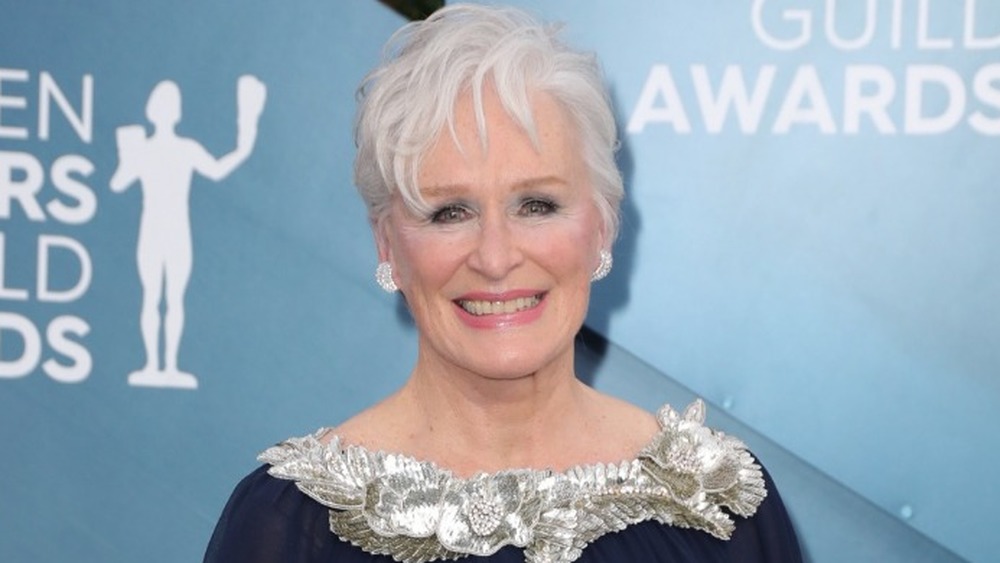 Leon Bennett/Getty Image
Legendary actress Glenn Close is very busy with her work and shows no signs of slowing down. According to Celebrity Net Worth, the acclaimed actress has a net worth of $50 million. Close will turn 74 in March 2021, but she remains one of the top actresses in Hollywood. While some actors made their fortune outside of Hollywood, it appears that Close earned her significant wealth by consistently working in films, TV, and on Broadway. With a handful of Emmys, Tonys, and Golden Globes under her belt — and a few Grammy nods, to boot — Close is an Oscar and Grammy win away from the coveted EGOT.
Close is not only busy with work — she's also an activist for several causes. In addition to starting the organization Bring Change to Mind ten years ago "to end the stigma and discrimination surrounding mental illness," she also campaigned hard for President Joe Biden and was part of the Broadway for Biden event (via Vogue). 
Not to mention, during the pandemic, Close became "Instagram famous" for posts from her Montana ranch, as a whole new group of fans became obsessed with the Hillbilly Elegy star's photos of her ranch and her dog. Despite earning millions, the actor's Instagram account, The Real Glenn Close, reflects her down-to-earth approach to life.