Here's How Much Gillian Anderson Is Really Worth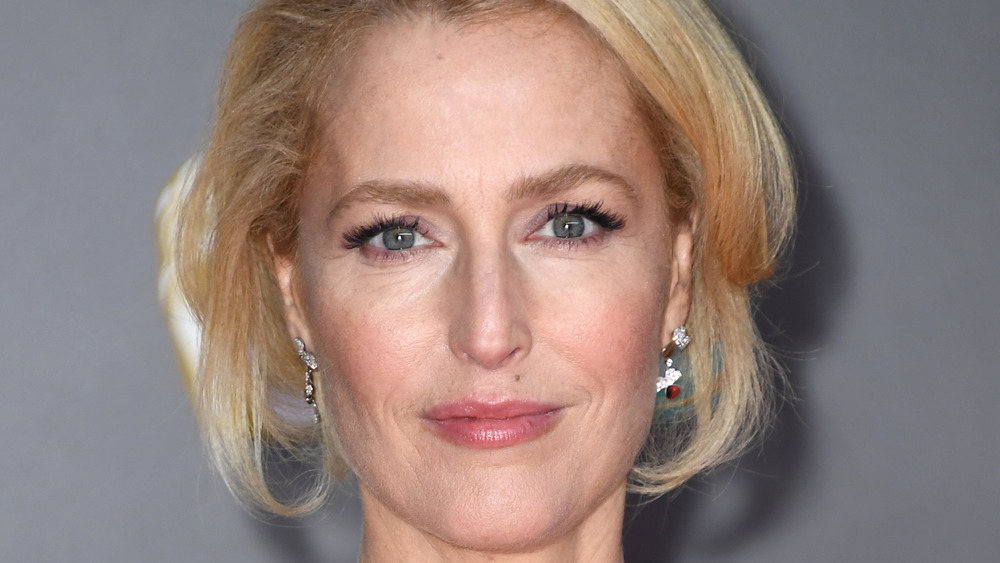 Gareth Cattermole/Getty Images
Gillian Anderson might be most famous for playing Dana Scully in The X-Files, but she's also served us some epic roles since dominating '90s TV. She starred as Dr. Bedelia Du Maurier in the TV series Hannibal and she played Jean Milburn in Sex Education, per IMDb. Anderson is talented at anything she puts her mind to, but she pretty much blew everyone away when she took the role of Margaret Thatcher in Netflix's The Crown. In fact, Anderson was so convincing that other cast members felt like she was the ghost of Thatcher.
Olivia Colman, who played Queen Elizabeth, spoke to Elle Canada of Anderson's role. "It was quite scary," Colman said. "So much of our job is done for us by the incredible hair and makeup teams, and wardrobe. We wouldn't be as good without them. They outdid themselves with Margaret. Sitting opposite her, especially when the light was behind her, was a bit scary," she added. "And Gillian's voice and walk were very funny. It was very difficult to keep a straight face. It was like having a ghost around."
This mega-talent has propelled Anderson into the world of accolades as well as an impressive fortune. Here's her net worth.
Gillian Anderson thought she'd never get anything after 'The X-Files'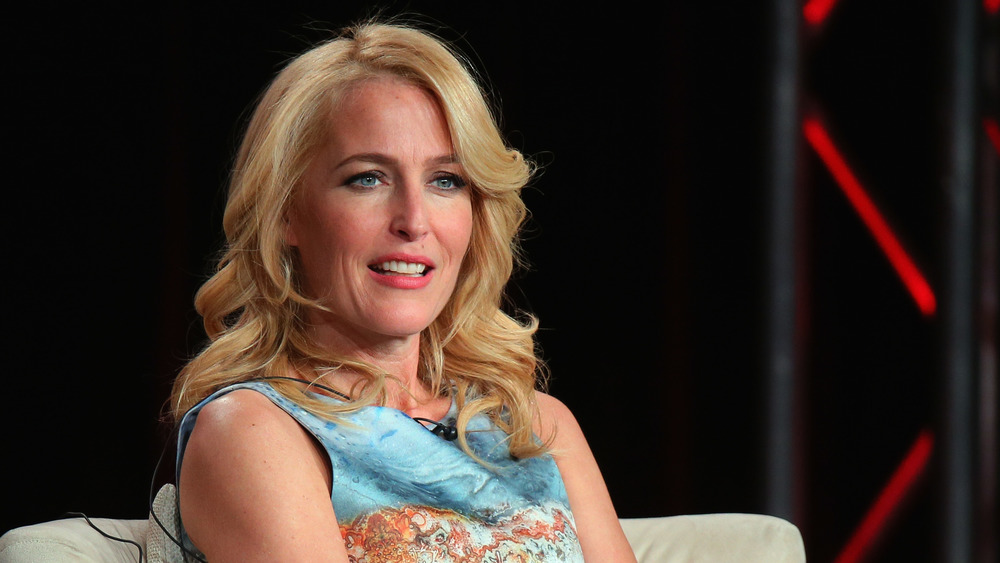 Mark Davis/Getty Images
While we know now that Gillian Anderson has had a long arc to her career, she shared with Vanity Fair that she didn't think she'd break into anything other than Dana Scully of The X-Files. "Oh, what is the point," she said, "of continuing to put your blood, sweat, and tears, your entire soul into something if, you know, it's just going to be dashed."
"I really thought," Anderson added, "for a while that as soon as my contract was done on The X-Files that that would potentially be the end of Gillian the actress." Well, hindsight is 20/20 and we all know, Anderson included, that "Gillian the actress" has had a vibrant and long career. So what has this done for her finances? A lot.
Anderson has a net worth of $40 million, according to Celebrity Net Worth. And there's been a teachable moment in each of these steps. "Every role along the way has taught me something," Anderson told Vanity Fair. "And if you take away any of those [roles], there would have been a lesson learned there that I would be lacking."