Why Kaley Cuoco's Husband Caused Her To Break Down In Tears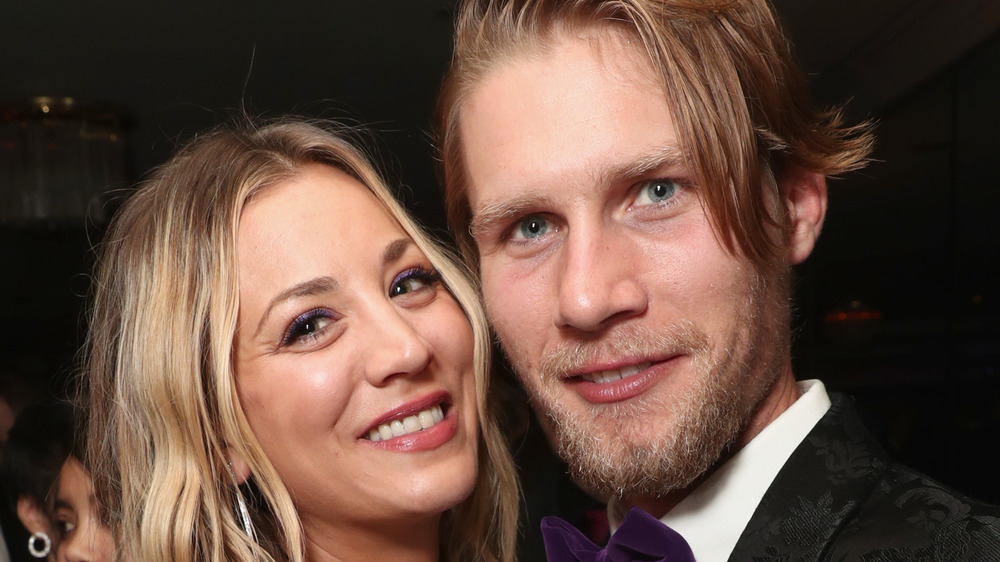 Todd Williamson/Getty Images
On Feb. 3, 2021, actor Kaley Cuoco's tears of joy at her Golden Globe nomination for The Flight Attendant went viral. The nod is the former Big Bang Theory star's very first one and, naturally, she was ecstatic about it. She posted videos of her reacting to the announcement on Instagram accompanied by the caption, "Thank you @goldenglobes #hfpa I will never ever forget this moment and I can't stop crying ... so proud of my entire team @flightattendantonmax."
While Cuoco was excited to be up for an award during the Golden Globes on Feb. 28, she was set to have a bittersweet night. On Feb. 27, she posted a series of Instagram Stories (via the Daily Mail) about how her husband, Karl Cook, a professional equestrian, wasn't going to be home with her during the night of the virtual awards show. He was attending the Winter Equestrian Festival, known as WEF. "I wasn't going to make him come back for it," she wrote in her Instagram Stories. "I knew he had a crazy schedule."
But this year continued to be filled with surprises for Cuoco and more happy tears — this time, thanks to her husband.
Kaley Cuoco's husband gave her the ultimate Golden Globes surprise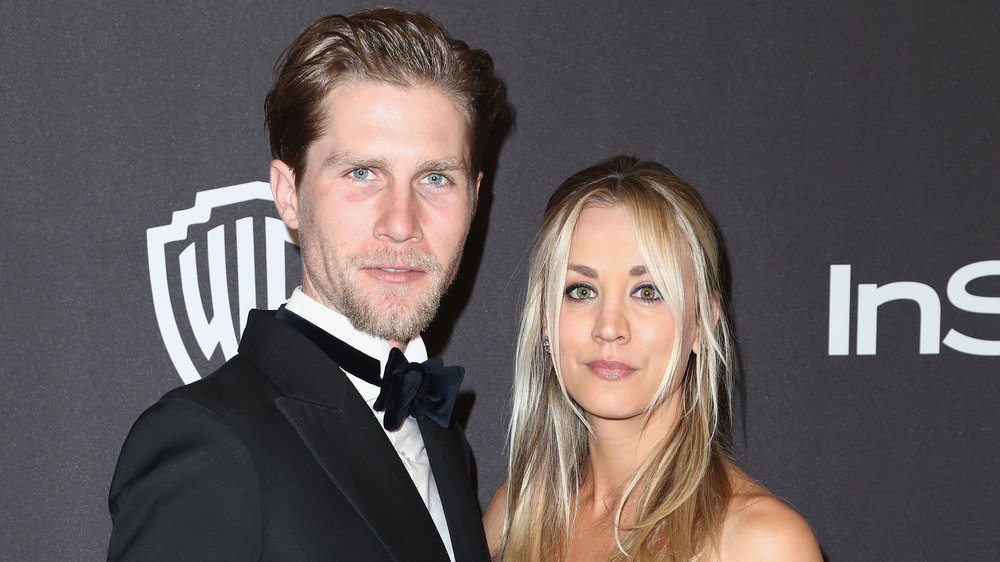 Rich Fury/Getty Images
On Feb. 27, 2021, Kaley Cuoco posted on Instagram Stories (via the Daily Mail) about how her husband, professional equestrian Karl Cook, wouldn't be with her during the Golden Globes. He was scheduled to be at the Winter Equestrian Festival, or WEF, for many weeks.
But he had other plans. In her following IG Stories that day, Cuoco posted a video of Cook back at home. "I showed up," he said in the video, then joked, "I was in the area." The sweet gesture made Cuoco cry tears of joy as she hugged her husband. She captioned one of the IG Story videos, "You are the best ever."
So now, Cuoco and Cook will be together on Golden Globes night, when she'll be able to enjoy the honor of her very first Best Actress nod for The Flight Attendant. Whether or not she takes home the trophy, it looks like Cuoco will be happy, no matter the outcome, with Cook by her side.