John Mayer Disses Taylor Swift On Her Birthday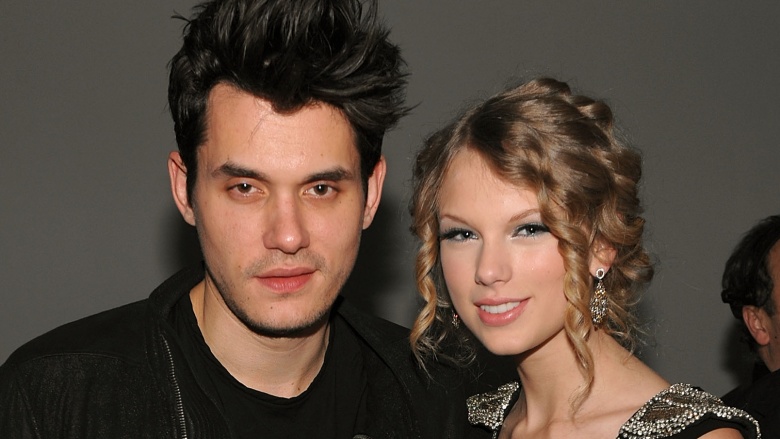 Getty Images
John Mayer may still have hard feelings for Taylor Swift. On Dec. 13, 2016—Swift's 27th birthday—the "Love on the Weekend" singer tweeted, "Tuesday, December 13 may be the lamest day of the year, conceptually."
Wait, what?
When Swift fans pointed out the potential shade, Mayer immediately deleted the diss, but not before screenshots cemented its existence. He then posted another tweet, writing, "NOPE. No. Nuh-uh. People I am 39. I am deleting those tweets. Come right at me for doing so. No shade." Then he deleted that, but then posted a screenshot of it with the caption, "Looks like I shouldn't have deleted this tweet..." before deleting that tweet.
Swift never commented on the incident, but she probably doesn't have to, because it seems like she's winning this longstanding feud. The pair have been battling it out since their short-lived romance that began in late 2009 and bitterly ended in early 2010. She went on to write the fan-favorite tune "Dear John" allegedly about the relationship, which infuriated Mayer. "It made me feel terrible," he told Rolling Stone. "Because I didn't deserve it. I'm pretty good at taking accountability now, and I never did anything to deserve that. It was a really lousy thing for her to do. I was really caught off-guard, and it really humiliated me at a time when I'd already been dressed down. I mean, how would you feel if, at the lowest you've ever been, someone kicked you even lower?"
He added, "I will say as a songwriter that I think it's kind of cheap songwriting. I know she's the biggest thing in the world, and I'm not trying to sink anybody's ship, but I think it's abusing your talent to rub your hands together and go, 'Wait till he gets a load of this!' That's bulls**t."
Swift would later go on to have "Bad Blood" with Katy Perry, who dated Mayer after Swift.