The Truth About Gillian Anderson's Ex-Husbands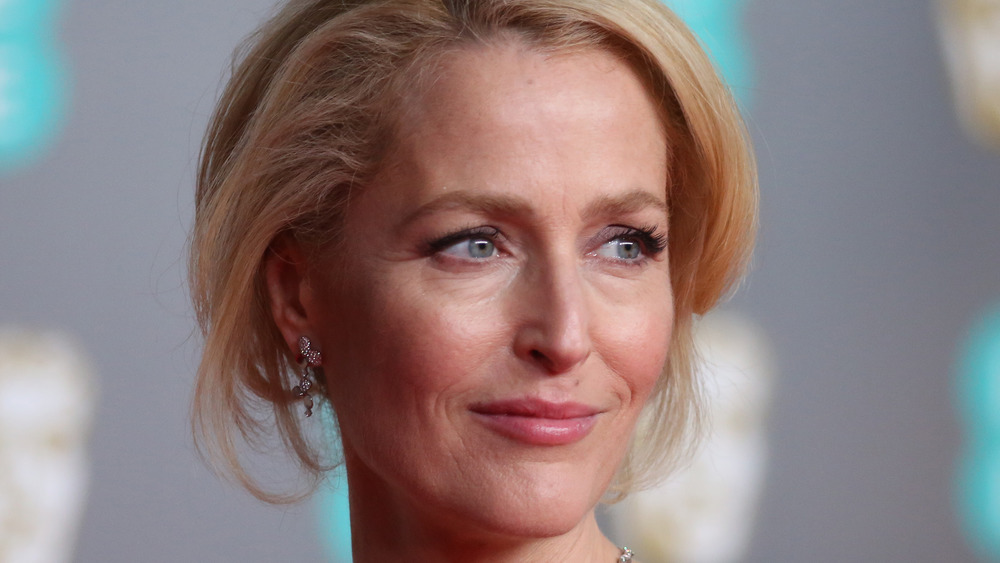 Lia Toby/Getty Images
Following her split from her boyfriend of four years Peter Morgan in December 2020, it looks like The Crown actor Gillian Anderson is going stag to the 2021 Golden Globes. Since the couple kept their relationship so quiet for so long that many fans didn't even know they were together, folks are more curious than ever about Anderson's romantic history. She has actually been married twice — though she has never been in a relationship with her X-Files co-star David Duchovny, no matter how hard the show's viewers shipped.
Anderson was nominated for Best Supporting Actress at the Globes for her portrayal of Margaret Thatcher in The Crown (which, incidentally, was created by Morgan, her most recent ex). From the (way, way) outside, it definitely looks like people just can't stop falling in love with Anderson (understandable), including, of course, her first husband, Clyde Klotz, and second, Julian Ozanne. 
If you want to know who these guys are and how they got lucky enough to capture Agent Scully's heart, read on. 
Gillian Anderson was married right after landing her most iconic role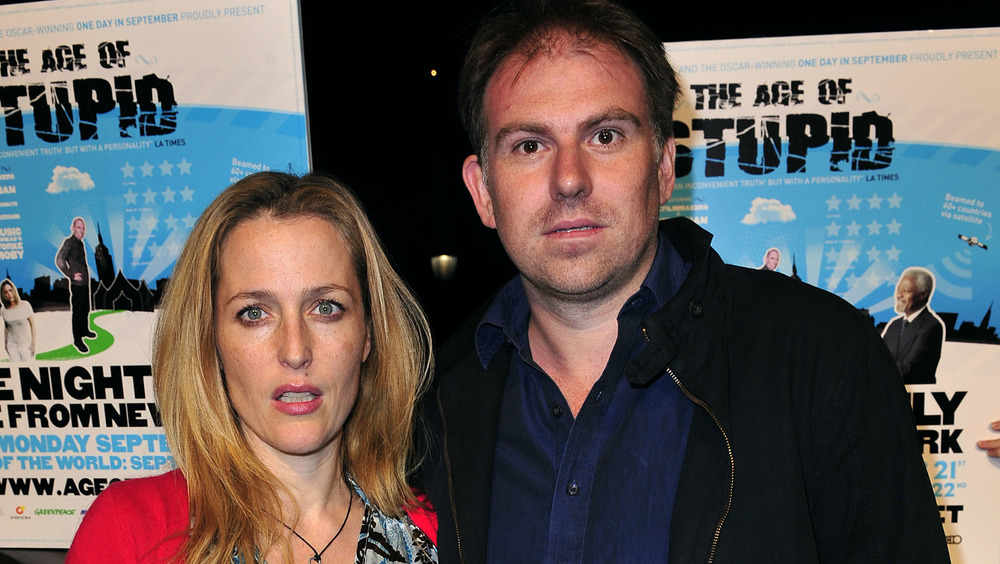 Rob Loud/Getty Images
Gillian Anderson landed the role that would skyrocket her into icon status, Agent Scully on The X-Files, when she was 24 years old in 1993. By the show's second season, Anderson was married to crew member Clyde Klotz and pregnant with her first child, daughter Piper Maru, who was born in September of 1994. According to The Guardian, she was back on set just 10 days after giving birth. 
Anderson hasn't gone into detail about her first marriage, but told The Guardian that time of her life was difficult — especially amidst all the rumors she was dating her co-star David Duchovny. "You know, early twenties, all the emotions, and I had a baby, and then a divorce, and I was on a brand-new series that was doing well, and all the publicity surrounding that, all the nonsense about David and I, and there were times when it was unbearable," she said. Anderson and Klotz divorced in 1997. 
Then, in 2004, Anderson married Julian Ozanne, who is best known now for having been briefly married to Gillian Anderson. What we do know is that he was a journalist for Financial Times at one point, and the last anyone's heard, he'd transitioned into the finance sector. The couple were separated by 2006.  
Perhaps she just decided marriage wasn't for her, because while she hasn't tied the knot again, Anderson has had two long-time partners since: Mark Griffiths and Peter Morgan.