Why Colin Farrell's Eyebrows Are Causing Such A Stir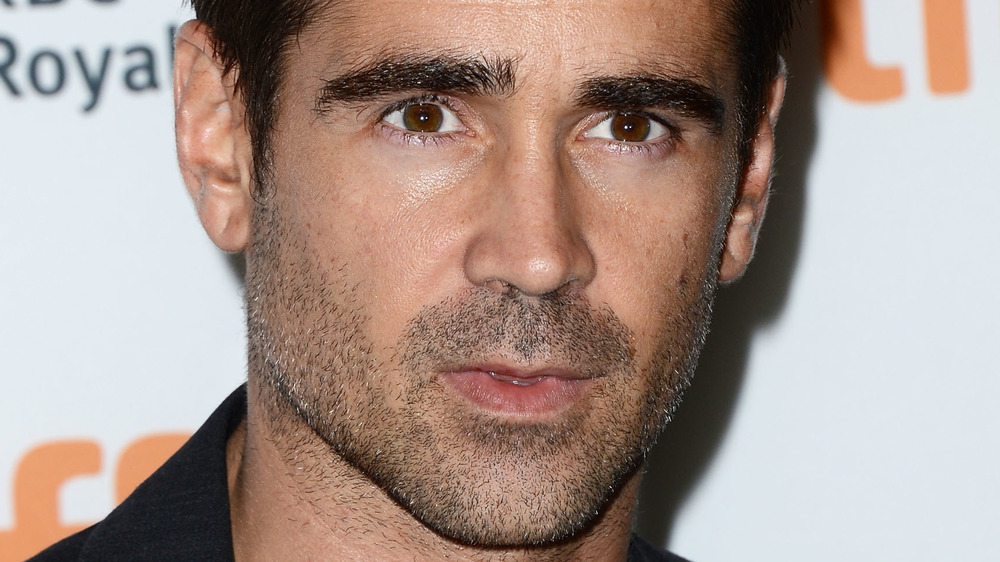 Mark Davis/Getty Images
Colin Farrell's eyebrows are in the spotlight once again. After the actor appeared as a presenter at the 2021 Golden Globes, plenty of viewers were quick to comment on what appeared to be a failed application of eyebrow makeup.
Farrell's brows typically look full without the appearance of much help, but a full 11 years ago, one fan tweeted: "Colin Farell's eyebrows look fake" while watching the 2010 Golden Globes. More than a decade later, it seems fans aren't loving whatever was going on with the actor's brows at the 2021 ceremony.
"Someone used too thick of a stencil to draw on Colin Farrell's eyebrows," tweeted New York Post sports digital content editor Jeremy Layton. "What has the pandemic done to Colin Farrell? His hair looks peroxided and his eyebrows are smudged sharpie drawings," another person tweeted. "And the Winner of 'Most horrifying thing on TV' is......Colin Farrell's eyebrows," another quipped.
Having celebrities attend the awards show via Zoom presented some challenges, and they weren't limited to technical difficulties. Getting the lighting and makeup right for a Zoom call is different than creating a red-carpet look, and situations like Farrell's were bound to happen.
At least one of Colin Farrell's eyebrows looked OK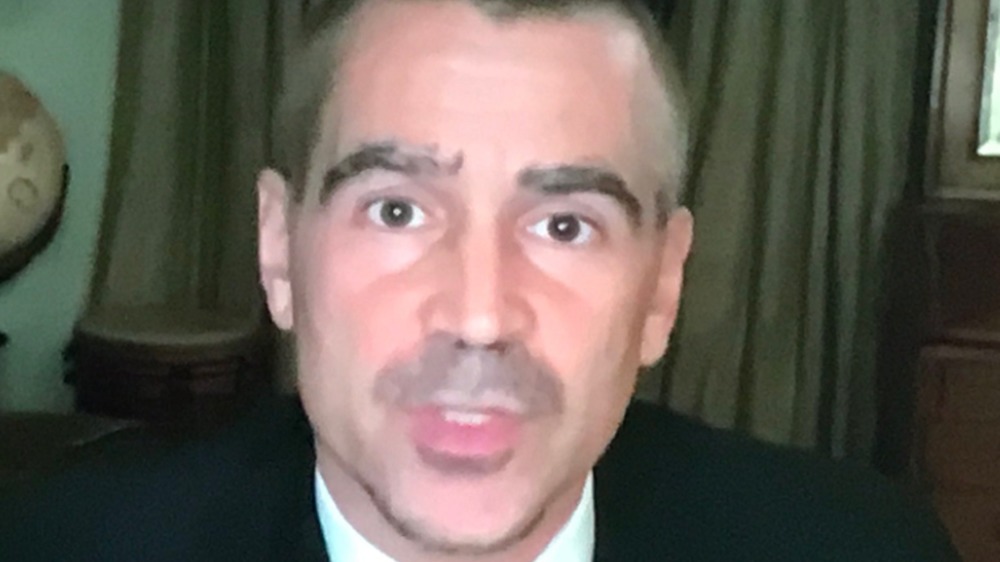 Gareth Cattermole/Getty Images
To be fair, The Batman actor did have some success with his eyebrow look at the 2021 Golden Globes. It's really only one brow that looks like it's having some serious smudge issues. 
"I know they say eyebrows should be sisters not twins, but Colin Farrell's eyebrows are like the well-adjusted professional sister and the methy sister named Tango who lives in a yurt and only eats foods that start with 'W,'" tweeted Solar Opposites writer Grace Parra Janney. "One time in high school I scorched my eyebrows doing hot knives. Apparently Colin Farrell did too," another person tweeted.
"Colin Farrell is all of us who tried that one time to wax our own eyebrows," tweeted Resident Alien actor Elizabeth Bowen. "Colin Farrell's eyebrows look like me trying to follow a youtube tutorial," another person wrote. 
For all we know, maybe the Golden Globe winner did try to do his own eyebrows. Whatever the issue, there's something humanizing about seeing your favorite stars at home on Zoom calls — imperfect eyebrows and all. If they can't get everything perfect for the camera, there's hope for all of us.