Why Everyone Is Talking About Catherine O'Hara's Husband At The Golden Globes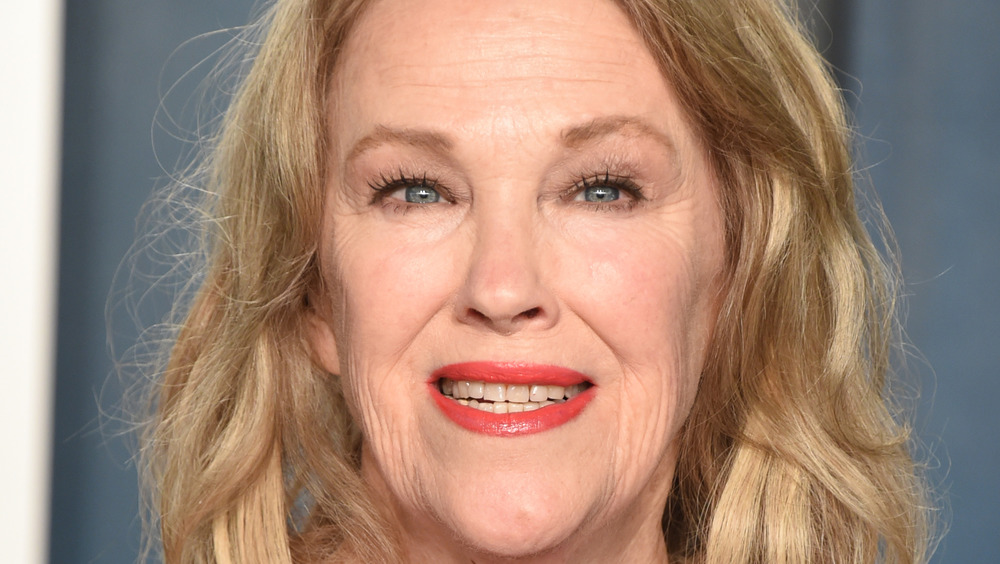 John Shearer/Getty Images
In an unsurprising Golden Globes moment, Catherine O'Hara took home the award for Best Actress in a Musical or Comedy TV Series for Schitt's Creek at the 2021 award show. It marked O'Hara's first nomination and win, though many fans anticipated that the beloved actress would take home the award thanks to her hilarious portrayal of Moira Rose on the hit show. Though Schitt's Creek started airing in 2015, it gained immense popularity in 2020 and ended up sweeping the Emmy Awards the same year. 
Of course, O'Hara was up against some stiff competition. Lily Collins, Jane Levy, Elle Fanning, and Kaley Cuoco were also nominated for the coveted award. O'Hara ultimately swooped in and took the award, making it the first Schitt's Creek win of the night. Because of COVID-19 regulations, nominees tuned in from home, and winners gave their speeches over video chat (some were a little more awkward than others!) When O'Hara started to accept her award, however, people were a little more focused on her husband, Bo Welch. Keep scrolling to find out why.
Catherine O'Hara's husband trolled her during her acceptance speech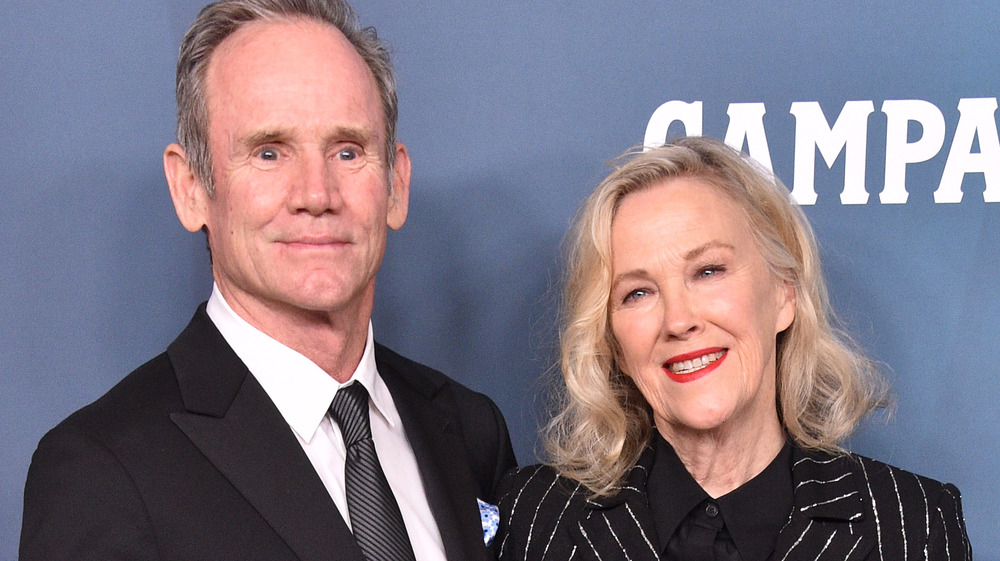 Gregg Deguire/Getty Images
Catherine O'Hara's 2021 Golden Globes acceptance speech started out relatively normal. She began by thanking her co-stars and creators of the show, Eugene Levy and Dan Levy, before talking about her positive experiences working on the show. She sat alongside her husband, Bo Welch, who apparently couldn't help but get in on the humor. 
As O'Hara accepted her award, Welch played applause and "wrap it up" music on his phone, seemingly attempting to troll his wife. Unfortunately for Welch, it backfired slightly, as his phone created an audio static that O'Hara had to yell over. Nevertheless, the bit certainly caught viewers' attention, though fans are a little mixed on how they feel about it. 
"I actually love this chaotic gag Catherine O'Hara's husband is doing," one Twitter user said. Others found the bit to be "bizarre" and were a bit confused about what was going on. While fans are split about how they felt about the gag, it definitely solidified just how hilarious of a duo O'Hara and Welch are!