The Truth About Catherine O'Hara's Husband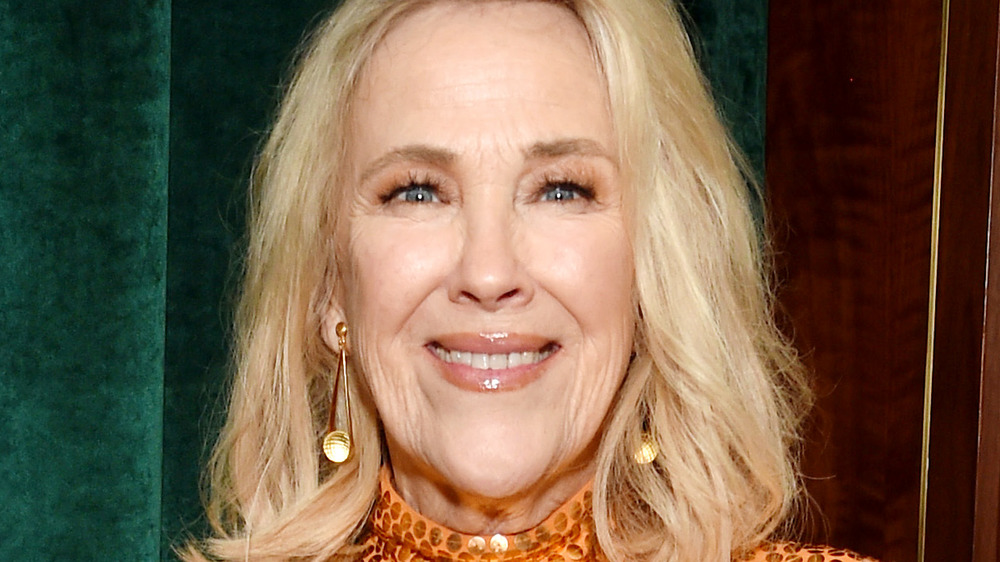 Michael Kovac/Getty Images
Catherine O'Hara is nothing short of a household name nowadays. The actor has enjoyed a long, successful career in Hollywood — from Beetlejuice to Home Alone to Where The Wild Things Are, O'Hara has consistently proven her talents through a number of iconic roles and voice-acting contributions. Of course, since 2015, O'Hara has gained a new generation of fans thanks to her portrayal as Moira Rose, the hilarious, over-the-top matriarch in Schitt's Creek. The show, which also stars Eugene Levy, Dan Levy, and Annie Murphy, has become a sitcom sensation, impressing both fans and critics. In 2020, the show swept the Emmys, taking home several awards, including a win for O'Hara for Outstanding Lead Actress in a Comedy Series.
With all eyes on O'Hara's career, fans are naturally curious about other aspects of her life, like who she's married to or whether she has children. O'Hara is indeed married with kids, though her husband, Bo Welch, is more comfortable letting his wife take the spotlight. So, who is Welch, and how did he and O'Hara first get together? Let's find out.
Bo Welch has made his own mark on Hollywood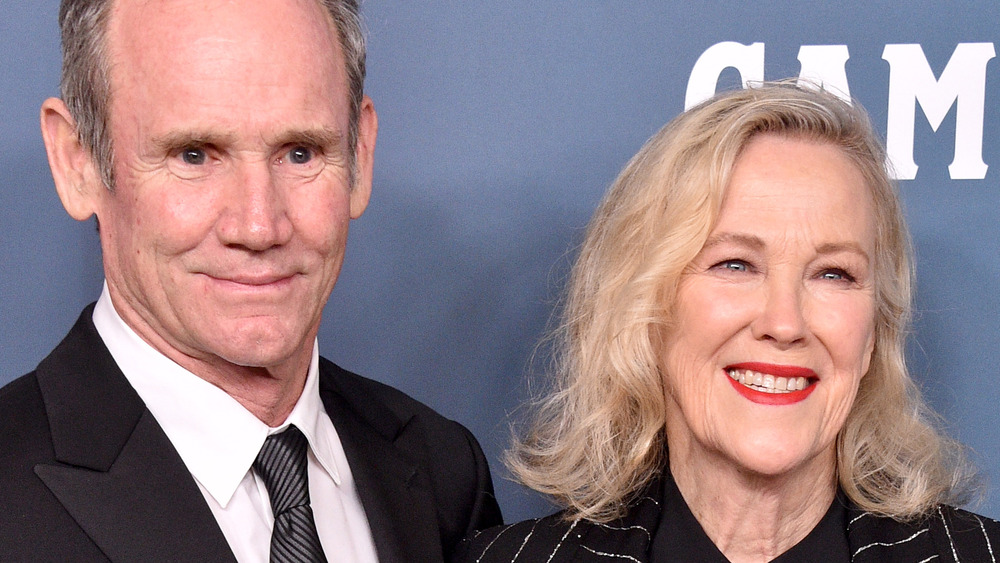 Gregg Deguire/Getty Images
Though Bo Welch has stayed out of the spotlight, he has happily been by wife Catherine O'Hara's side as she has shined throughout her career. Welch himself may not be an actor, but he still has an impressive number of Hollywood successes under his belt. According to The Sun, Welch works primarily as a production and art designer, though he has dabbled in TV and film directing, too. He's worked on several Tim Burton films, including Edward Scissorhands, Beetlejuice, and Batman Returns. Welch's work has earned him numerous Oscar nominations and a BAFTA award win for Production Design. 
Interestingly enough, Welch initially aspired to be an architect, but the job ultimately proved unsatisfying. "It [architecture] should serve people and be the framework for a more cohesive kind of country, world, state and town," he told The New York Times in 1992. "But everything in the fabric of our physical world works to alienate and separate people from each other."
Welch and O'Hara met in 1988 on the set of Beetlejuice. In 1992, they tied the knot, and in 1994 and 1997, the duo welcomed their two sons, Matthew and Luke, respectively. When speaking with The New Yorker, O'Hara admitted that she found Welch "very attractive" when they first met and that she moved to Los Angeles to be with him. Clearly, the move was the right decision — decades later, the two have grown into successful careers together, all while maintaining a strong, albeit private relationship.